John McEnroe questions Emma Raducanu changing coaches after U.S. Open win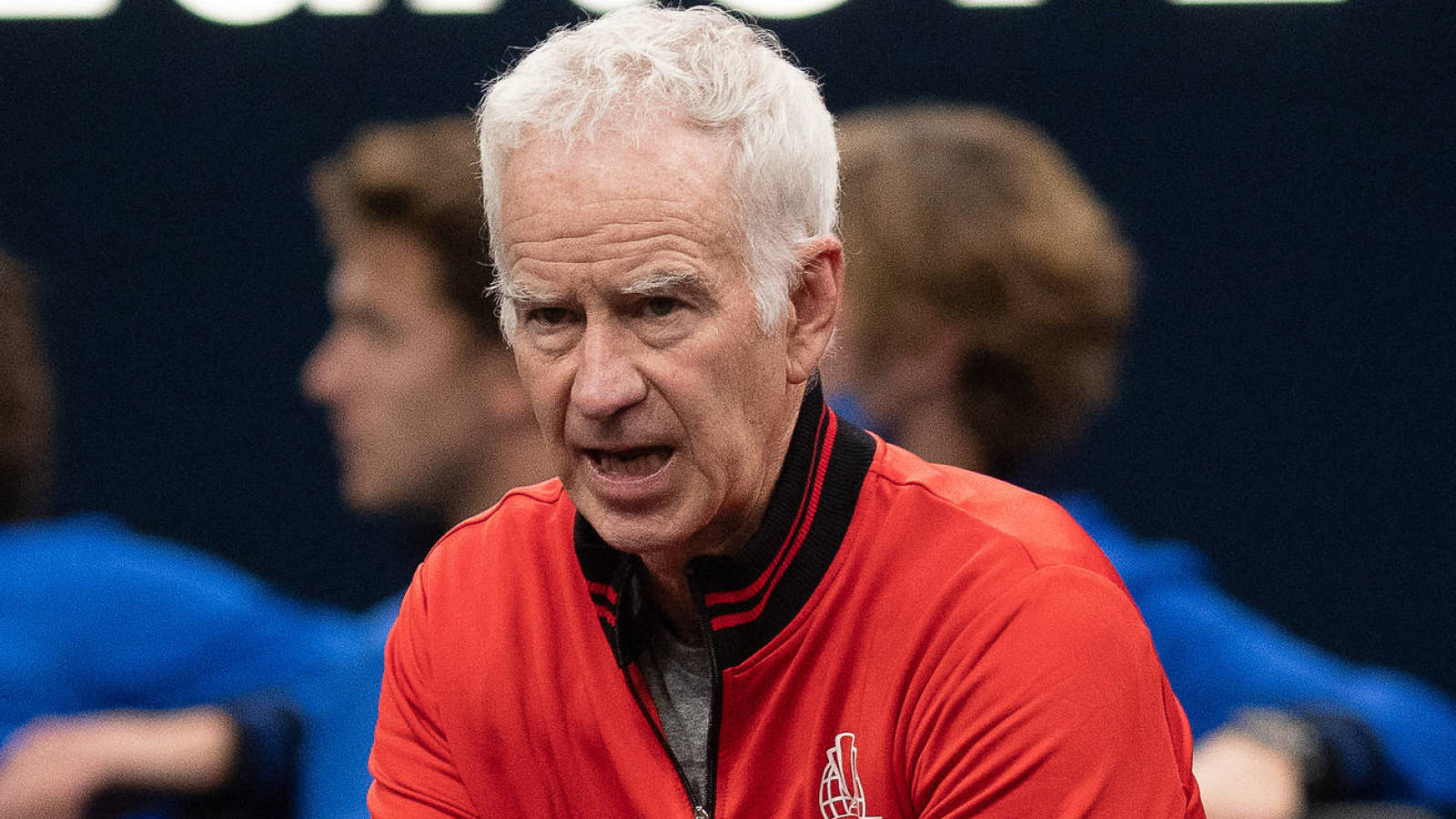 All-time tennis great John McEnroe received criticism last summer after he suggested teenage sensation Emma Raducanu retired from her fourth-round Wimbledon match because the moment "just got a little bit too much" for her. Raducanu later explained she experienced breathing difficulties on the court, and she went on to win the U.S. Open singles title months before she celebrated her 19th birthday.
Raducanu's name was back in headlines in the opening days of the fall months when she surprisingly parted ways with coach Andrew Richardson so she could instead work with somebody more experienced with Grand Slams and other important tournaments. She eventually chose Torben Beltz, who previously coached three-time Grand Slam champion Angelique Kerber, but then fell to Danka Kovinic in the second round of the Australian Open.
Per Sky Sports, McEnroe questioned Raducanu making such a switch coming off her historic triumph in New York.
"It's going to take some time to see how she handles [the pressure], I'm sure at times it's overwhelming," McEnroe explained. "It was overwhelming for her at Wimbledon and then she had this magical run [at the U.S. Open].

"I don't know why she then decided to change coaches. You would think if a coach took her to the U.S. Open Championship that you wouldn't say that I need a new coach."
McEnroe's comments ignore that Raducanu was sidelined before Christmas due to testing positive for COVID-19 and then dealt with a painful blister on her right hand during her defeat to Kovinic.
Raducanu is scheduled to resume competitive play in Guadalajara, Mexico for a WTA 250 event scheduled to run from Feb. 21-27.