Millions of Kids Could Sink Back Into Poverty if the Child Tax Credit Expires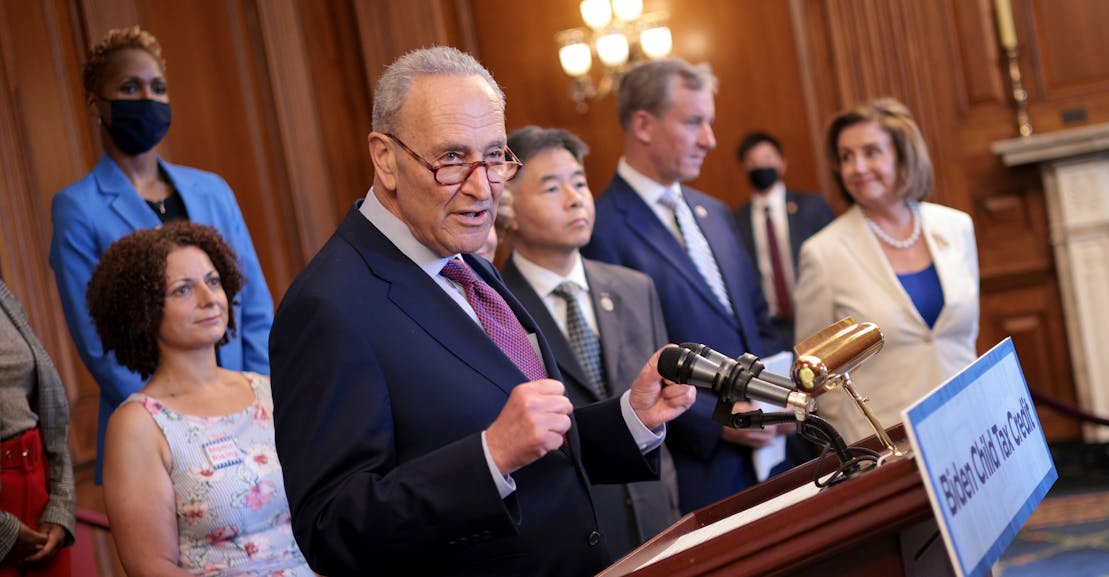 "The child tax credit is still in the existing law we had before," Manchin told HuffPost. Manchin then indicated to reporters on Wednesday that he believed the credit could be distributed retroactively if Democrats did not pass the Build Back Better Act before the end of the month.
"I've never seen a situation where we weren't able to make up whatever you thought time would be lost," Manchin said, adding that "we should get the bill right."
A CBPP report released last week estimates that, if the expanded credit is not extended, 9.9 million children will be at risk of slipping deeper into poverty. This would mean higher poverty rates for children of all demographics but would disproportionately affect Black, Latino, and Native American children. It would also increase the disparity in child poverty rates between white children and Black, Latino, and Native American children. This would also affect children in Manchin's home state. According to the CBPP study, 346,000 children in West Virginia would be affected if the expanded credit is not extended, with 50,000 at risk of slipping back below the poverty line or deeper into poverty. The child tax credit also disproportionately aids children in rural areas, which describes much of the West Virginia landscape.
In a November survey by the Center for Law and Social Policy, or CLASP, nearly 70 percent of respondents who received the monthly payments said that the funds made them a lot or a little less stressed about money, a percentage that increased for respondents with incomes between $10,000 and $24,999. It also found that the most common way respondents reported planning to use their payments involved addressing basic needs: paying bills, buying groceries, paying rent or mortgage, buying clothes and shoes, and paying down debt. Paying for schooling and after-school activities were also common uses for the payments.