Nonprofit Organizations Are About to Get Hit With a Big Bill to Help Pay for the Nation's Infrastructure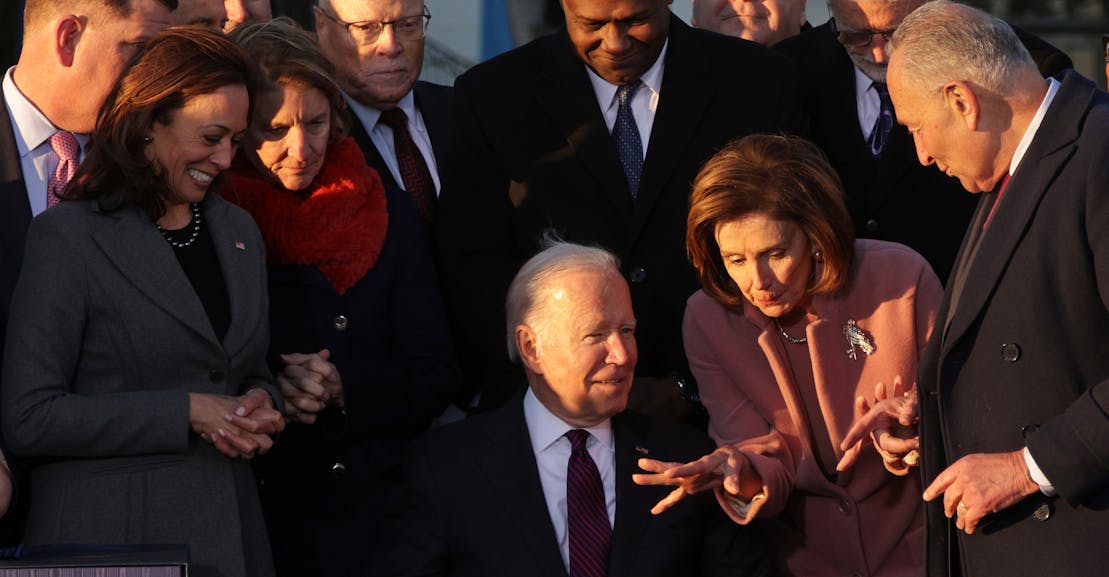 President Joe Biden has notched two legislative victories in November, with the House last week passing the Build Back Better Act, his massive social spending, tax and climate bill, and approving a bipartisan bill aimed at revamping the nation's crumbling infrastructure earlier this month. Biden signed the Infrastructure Investment and Jobs Act, or IIJA, in a triumphant ceremony last week, heralding a bipartisan victory that will infuse $550 billion over a decade in new spending for the nation's roads, bridges, ports and transportation.
The bipartisan infrastructure bill was the culmination of months of negotiations, and relies on some controversial revenue raisers. Tucked away in the law is a retroactive repeal of a tax credit that was established to help businesses and nonprofit organizations who found themselves struggling economically due to the coronavirus pandemic. First established by the CARES Act last year, the Employee Retention Credit is a refundable tax credit for employers whose operations were fully or partially suspended or who saw a significant decline in "gross receipts" due to the pandemic, aimed at helping these organizations keep their employees on the payroll. The credit, which was extended by the American Rescue Plan in March to cover the third and fourth quarter of 2021, has been helpful in particular to nonprofit organizations that have seen a significant decline in funding and have been affected by a nationwide labor shortage.
But the IIJA retroactively eliminated the credit for the fourth quarter, ending it as of September 30, with the repeal expected to raise around $8 billion. This creates a dilemma for employers that had planned on claiming the credit in the fourth quarter, as well as some organizations that now may have to pay back any credit advances already taken.