Coronavirus live: Singapore sees 'unusual surge' in cases; Europe Covid deaths rise 14% in a week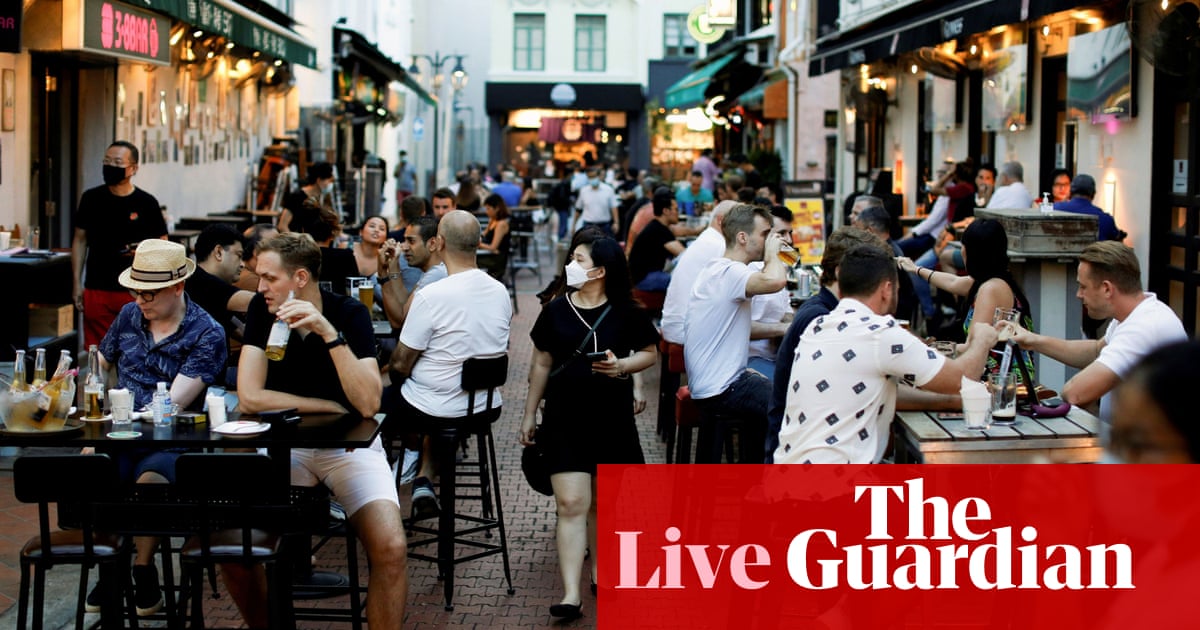 Welcome back to our rolling coverage of all things coronavirus from around the world.
I'm Samantha Lock reporting to you from sunny Sydney, Australia, and I'll be with you for the next short while delivering all the Covid headlines.
First up, Singapore's health ministry is stumped as to why the city-state reported 5,324 new cases of Covid on Wednesday, the most since the beginning of the pandemic.
A report out of the World Health Organization found the European region recorded an 18% increase in Covid cases over the last week — a fourth straight weekly increase for the area.
Here's a round-up of all the top stories.
Thousands of AstraZeneca Covid vaccine doses are going to waste in Australia despite near-record production and calls for increased donations to lower-income neighbouring countries. Almost 1,000 Covid vaccination providers are destroying expired AstraZeneca supplies, wasting 31,833 doses, data shows. About 7m doses of AstraZeneca remain unused.
Bangkok, Paris and London were the three most visited most visited international destinations in the year before the pandemic hit, according to a recent report.
Israel will welcome vaccinated tourists from 1 November.
Australia destroys thousands of expired AstraZeneca Covid vaccine doses despite near-record production. A total of 31,833 doses were reported to have been binned despite Australian production of the vaccine continuing at near-record rates.
Australia confirms Covid booster shots will be available from 8 November after Atagi approval.
The CDC says the seven day average of Covid cases in the U.S is down 16% to 765,900 per day.
The UK recorded 43,941 new Covid-19 cases on Wednesday and 207 more people have died within 28 days of a positive test, official figures show.
Europe was the only region in the world to report an increase in both Covid-19 cases and deaths this week, according to the WHO's latest epidemiological update.
Covid-19 infections continue to surge across Eastern Europe in particular, with reported cases rising in Bulgaria, Poland, Hungary and the Czech Republic.
Novavax Inc. has filed for authorisation of its Covid-19 vaccine candidate in the UK.
A landmark licensing deal between Merck and the UN-backed Medicines Patent Pool could expand access to the company's antiviral Covid-19 pill throughout the developing world.
New Zealand's South Island records first Covid cases in major city in over a year.