The Democrats Might Lose Their Senate Majority Even Before the Midterms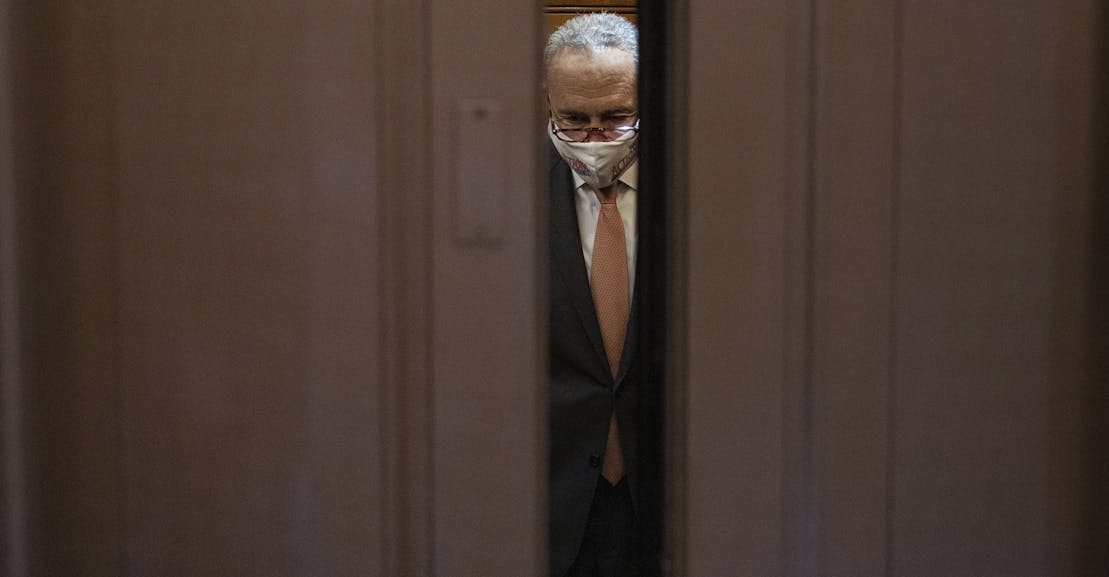 If the Democrats lose a
Senate seat before the 2022 midterms, Mitch McConnell is unlikely to be as accommodating.
Even though governors can appoint senators to fill vacancies temporarily, that arrangement should provide little
comfort for the Democrats. Fifteen Democratic senators represent states with
Republican governors. And seven of those senators (Bernie Sanders,
Patrick Leahy, Elizabeth Warren, Ed Markey, Jeanne Shaheen, Ben Cardin, and Joe
Manchin) are over the age of 70.
Just last week, Mother Jones broke
the story that Manchin had been
contemplating leaving the Democratic Party to become an independent. After
initial angry denials, Manchin confirmed the rumors, although he insisted
that he would, in any case, continue to caucus with the Democrats. And while
Kyrsten Sinema is significantly to Manchin's left on issues such as climate and
abortion, it is possible to imagine her abandoning the Democrats out of pique
over the rage that has been directed at her by party activists.