Climate Change Is Killing American Workers, and Biden Needs to Act Quickly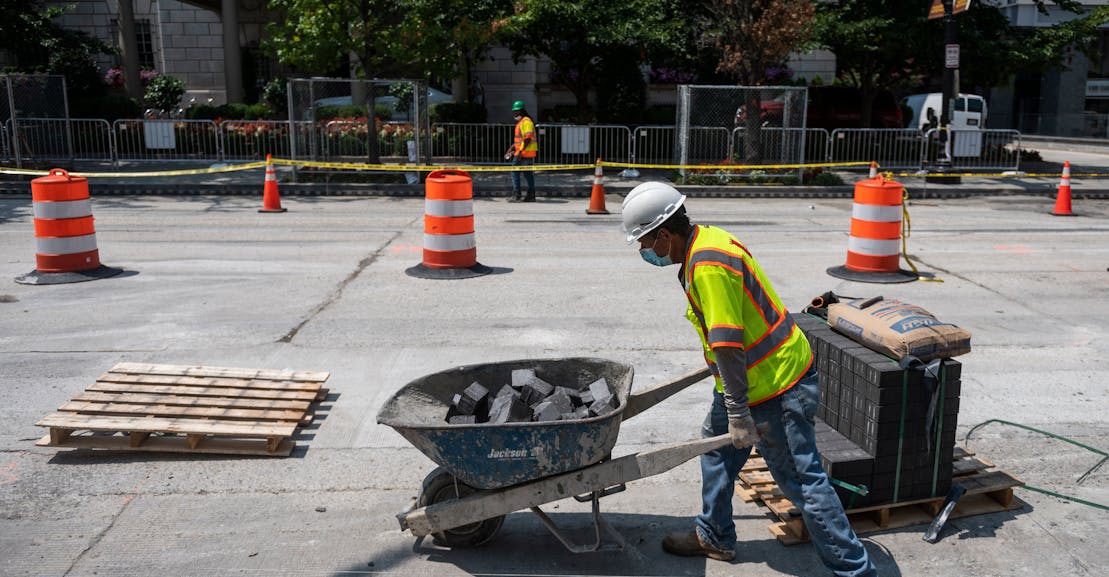 The most recent ruling on heat exposure by the Occupational Safety and Health Review Commission, or OSHRC, an independent agency that reviews OSHA decisions, was not encouraging.* In February 2019, OSHRC vacated an administrative law judge's ruling against a roofing company that employed a 60-year-old man who died of heat stroke. That case was complicated by the man's preexisting medical conditions (hepatitis C and congestive heart failure) and an outdoor temperature of only 82 degrees (with 51 percent relative humidity). Still, it was established that the man in question (identified in the decision only as "MR"), who was employed not by the roofer but by a temporary staffing company, received no training in dealing with excess heat, other than being told by the foreman that the water is over here and take a break if the heat starts to get to you.
Coincidentally, less than two months after that ruling, OSHRC's chair, Heather MacDougall, began work at Amazon as vice president of health and safety. During the year that followed, Amazon warehouses logged nearly twice the rate of serious work injuries as non-Amazon warehouses and more than twice the rate at Walmart.
Warehouses, as it happens, are another problem area for heat exposure, including Amazon's, according to various news reports. At a House Education and Labor Committee hearing in July 2019, Javier Rodriguez, a former warehouse worker, described working seven years earlier in a warehouse that moved freight in and out of shipping containers for Walmart. The warehouse was in Riverside County, California, where summer temperatures routinely exceed 100 degrees. "The company took no extra precautions," Rodriguez said. He continued: