Police Officers Give Congress a Front-Row Seat to the Trauma of Our Politics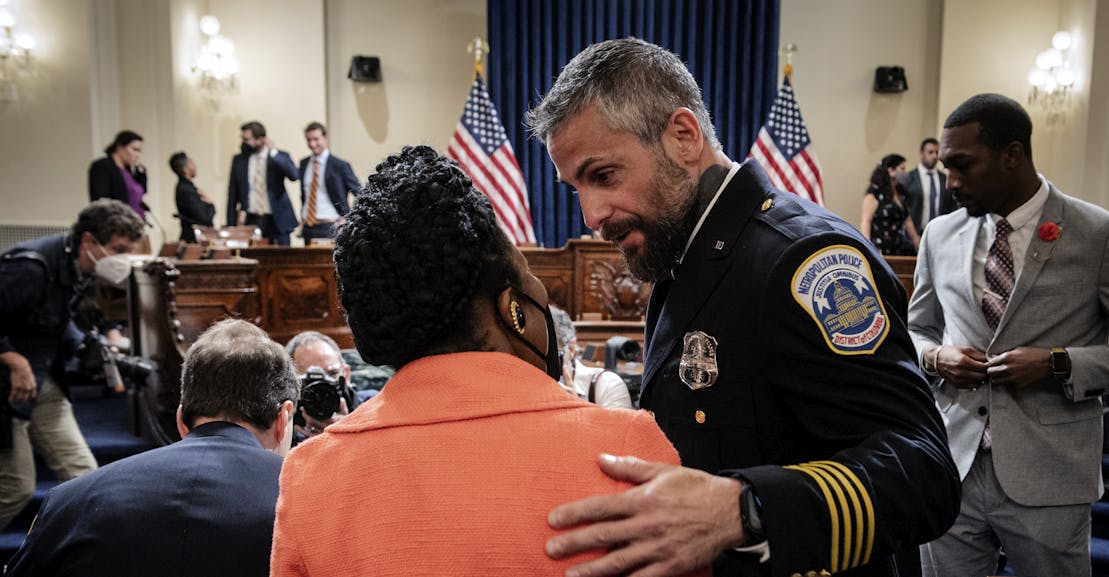 Cheney and Kinzinger are now the only Republicans on the committee, named by Pelosi. McCarthy pulled all of his five appointments after Pelosi rejected two of them, Representatives Jim Jordan and Jim Banks, on the grounds that the pair had voted against certifying President Joe Biden's electoral victory.
The specter of a lengthy select committee investigation—à la Benghazi—in addition to the uneven partisan balance of the committee, was one of the main reasons most House Republicans opted against supporting its creation. Accusations of partisanship will likely only escalate if the committee also subpoenas former Trump officials or the members of Congress, such as McCarthy himself, who reportedly spoke to the former president on January 6.
It was perhaps inevitable that the events of January 6 would be highly politicized, given Trump's iron grip on the party and Republican lawmakers' fear of alienating his supporters. But in the immediate aftermath of the attack, there were some faint bipartisan calls for an independent commission. Legislation to create such a panel, based closely on the 9/11 Commission, was crafted by Thompson and Republican Representative John Katko. Their bill to create this commission passed the House with the support of 35 Republicans joining all of the Democrats.
It wasn't until the bill reached the Senate, where it required 60 votes to advance, that it foundered. Senate Minority Leader Mitch McConnell argued that it was a "purely political exercise," redundant amid ongoing congressional investigations. "I do not believe the additional, extraneous commission that Democratic leaders want would uncover crucial new facts or promote healing," McConnell said at the time.