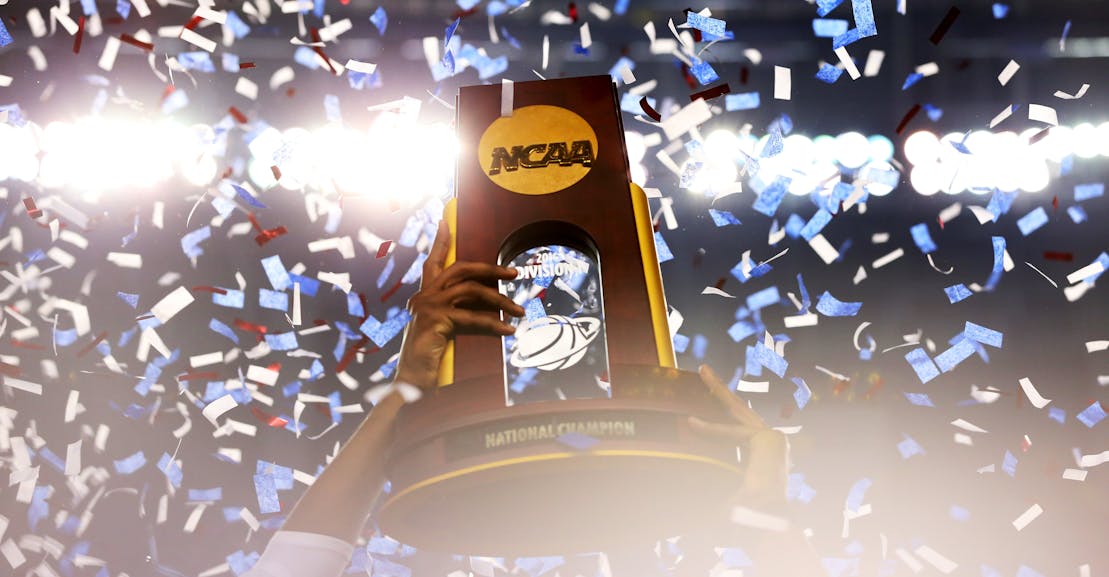 Schwartz is probably right about that last part. But isn't this expenditure sort of … insane? I must've stepped out of the room when God decreed that the NCAA was "part of the university's mission." Alternatively, college sports are sometimes described as a university's "front porch," a phrase coined by Scott Barnes, athletic director at Oregon State University, to describe the crucial role sports play in drawing potential customers. "It's not the most important room in the house, but it is the most visible," Barnes told The New York Times in 2009.
It may also be the most expensive. College athletics can cost a college student at a Division I school literally thousands of dollars in student fees. According to a report last year by NBC News, these student fees sometimes account for the majority of the revenue collected by the athletic department; at James Madison, for instance, they furnished 75 percent. Let's hope these undergraduates enjoy rocking on their front porch, because they pay dearly for it.
Erica Blom, a senior research associate at the Urban Institute, calculated in 2018 that eliminating the athletics programs at all Division I schools would save $2.5 billion. That money, she pointed out, could instead be spent on creating $4,000 scholarships distributed to more than 615,000 students. Alternatively, it could be used to get some adjunct professors off welfare.
"You're too freaking rational about this," Nocera, now a Bloomberg columnist, told me. (He's one of my sports-guy friends. He didn't actually say "freaking.") "Universities should not be running a multimillion-dollar entertainment business," he said. "But they are. And they're just never gonna stop."