Simon & Schuster Staffers Are Still Very Pissed About Mike Pence's Book Deal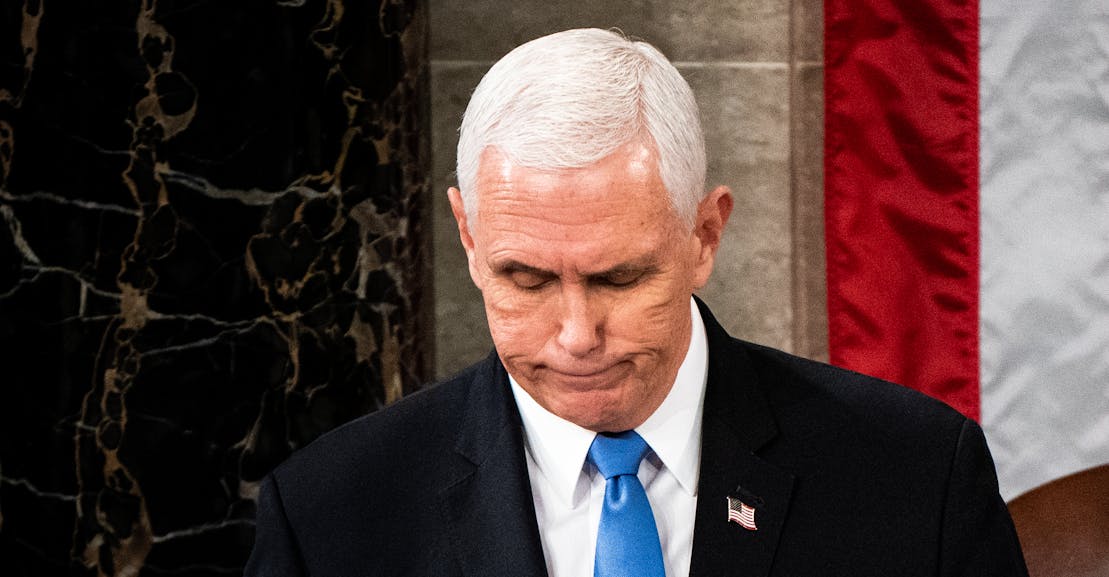 Others in the company who spoke to The New Republic backed up this part of Karp's case, agreeing that while these officials may be abhorrent, their books are important artifacts, objects that historians will return to in the future to understand these figures. But the Kissinger example also bolsters many of the criticisms of these deals, which is that they add little but whitewash quite a bit, laundering reputations that allow monstrous figures to escape consequences rather than be held accountable.
One senior editor at the company noted that Karp's reluctance to draw specific lines in the sand was about protecting the independence of his editors. Another editor told The New Republic, "It's impossible to say, 'Here are the Ten Commandments of book publishing, here's what we will do and here's what we don't do.' You are sometimes going to face some really gray areas, like Josh Hawley, like Kellyanne Conway, like Mike Pence. It's going to be a judgment call; people are going to disagree—and that's good."
Another staffer argued what's really under threat is the company's "business strategy." Drawing red lines would limit the publisher's flexibility and its ability to work with many conservatives with potential bestsellers in their pockets. Pence's book received interest from all of New York's five (soon to be four—Simon & Schuster is about to be acquired by Penguin Random House) largest publishing houses, per a source. Not publishing Pence, Conway, and other right-wingers and conservatives—one of the company's several imprints, Threshold Editions, is devoted to doing only that—would alter its economic future.
But those protesting the Pence deal also have concerns about the company's economic future, as well as its treatment of its employees, particularly its younger staff. When one staffer raised the issue of the low pay that is endemic to publishing and cited fear of being able to afford health insurance when they left their parents' insurance, Karp responded by saying, "If you have a problem with that market-based thinking, that's a larger systemic issue that I don't think we can solve." The message, several staffers told me, was clear: If you can't afford to stay in publishing, you should get out.