Free rapid Covid tests available for all businesses in England; Tibetan leader Dalai Lama gets vaccine shot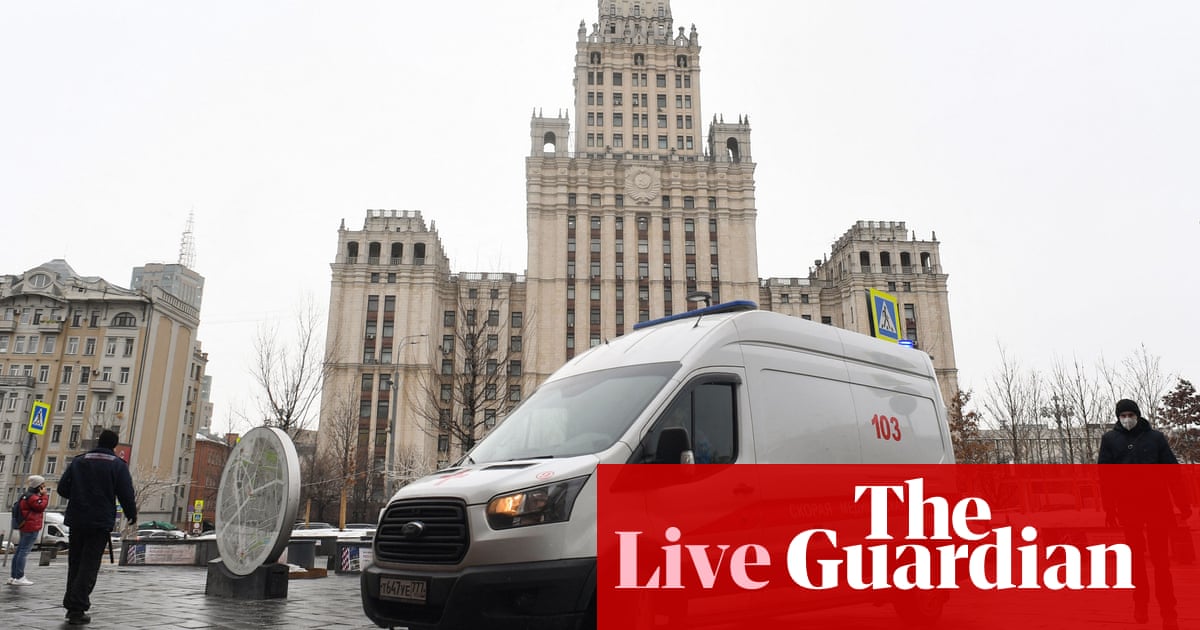 Hello and welcome to today's live coverage of the coronavirus pandemic.
Businesses in England will now be able to sign up to receive free rapid coronavirus tests under the UK government's workplace testing programme. More on that to come.
The Associated Press reports that the Dalai Lama, the 85-year-old Tibetan spiritual leader, has been administered the first shot of a vaccine at a hospital in the north Indian hill town of Dharmsala. After receiving the injection, he urged people to come forward, be brave and get vaccinated.
And, in Russia, health authorities have reported 11,022 new cases, including 1,820 in Moscow, taking the official national tally to 4,312,181. The government's coronavirus taskforce said 441 people have died in the last 24 hours, bringing the Russian death toll to 88,726.
But that contradicted data from Russia's Rosstat statistics agency, which said on Friday that more than 200,000 have died since the pandemic began.
France reported 23,507 new confirmed coronavirus cases on Friday, down from 25,205 a week ago, but the number of people in intensive care with the disease reached its highest level so far this year, health ministry data showed.
The arrival of Covid vaccines should not tempt countries to relax efforts to fight the pandemic, top World Health Organization officials said on Friday, citing particular concern about the situation in Brazil.
A variant of Covid-19 first identified in Britain now accounts for 25% of the reported cases in Poland, according to the country's health minister.
Italy will further tighten coronavirus restrictions in three of its 20 regions after health officials warned of the growing spread of new variants.
Germany has expressed concerns over the EU's vaccine export ban, as Australia asked for a review of Italy's decision to "tear up the rulebook" and block export of 250,000 doses of the Oxford/AstraZeneca vaccine to its shores.
The Belgian prime minister, Alexander De Croo, set out a roadmap for easing lockdown restrictions on Friday, even as Covid-19 infections rose, with restaurants, bars, gyms and cinemas set to reopen on 1 May.
Saudi Arabia said it would ease coronavirus-related restrictions on entertainment and events and reopen cinemas, gyms and sports centres starting 7 March.
Paraguay's minister of public health, Julio Mazzoleni, resigned on Friday as a record-breaking surge in coronavirus cases left medication in short supply and the country's hospitals near collapse.