Paula Badosa slams Australian Open quarantine, fears she will miss tournament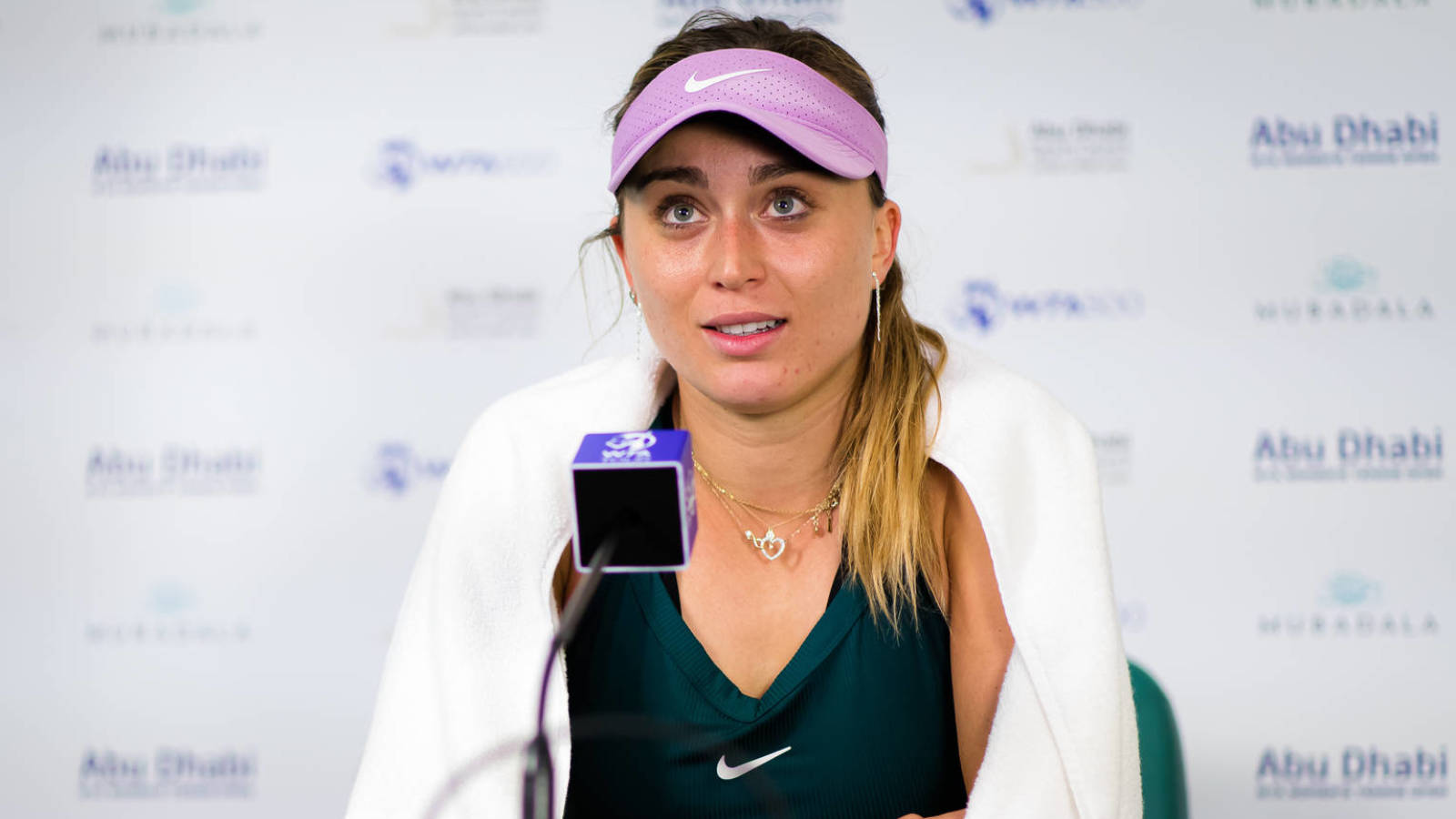 Spain's Paula Badosa made unfortunate headlines last week when she became the first tennis player to return a positive COVID-19 test during the mandated 14-day quarantine in Melbourne ahead of the Australian Open.
As a result, Badosa has been on a strict lockdown in her hotel room with coach Javier Marti and won't be able to leave it for any reason before Jan. 31. According to Sky Sports, that period could extend to Feb. 5 if it's learned she is infected with a new coronavirus strain.
With the Australian Open set to begin on Feb. 8, the 23-year-old who is currently No. 67 in the WTA rankings told Spanish outlet Marca that she feels forsaken by tournament officials.
"I feel abandoned because I don't have training equipment which I requested five days ago, I haven't been told which type of the virus I have, I've had no information from the tournament," she explained. "It's far and away the worst experience of my career.
"The conditions here are lamentable, I wasn't expecting that. The number one thing people recommend when you have the virus is to open the windows to let in air, but I don't have windows in my hotel room and it's barely 15 meters square."
She added that she's suffering from claustrophobia and using water bottles for weight training, but also admitted that she's lost strength from a lack of adequate exercise and fears she won't be ready to play in the tournament's opening round.
"I have lost a lot of my fitness levels, especially my strength," she said. "If I can come out on Jan. 31 I'll have a week to get in shape. If it's Feb. 5 it'll be impossible to recover in time (for the tournament)."
Before her positive test, Badosa was one of 72 players on a hard 14-day quarantine after they were exposed to charter flight passengers that later tested positive for the virus. She was one of several notheworthy players who previously criticized the strict guidelines that prevented the athletes from leaving their rooms for training: