UK coronavirus live: Starmer dismisses PM's plan as 'full of holes' as MPs debate new Covid tiers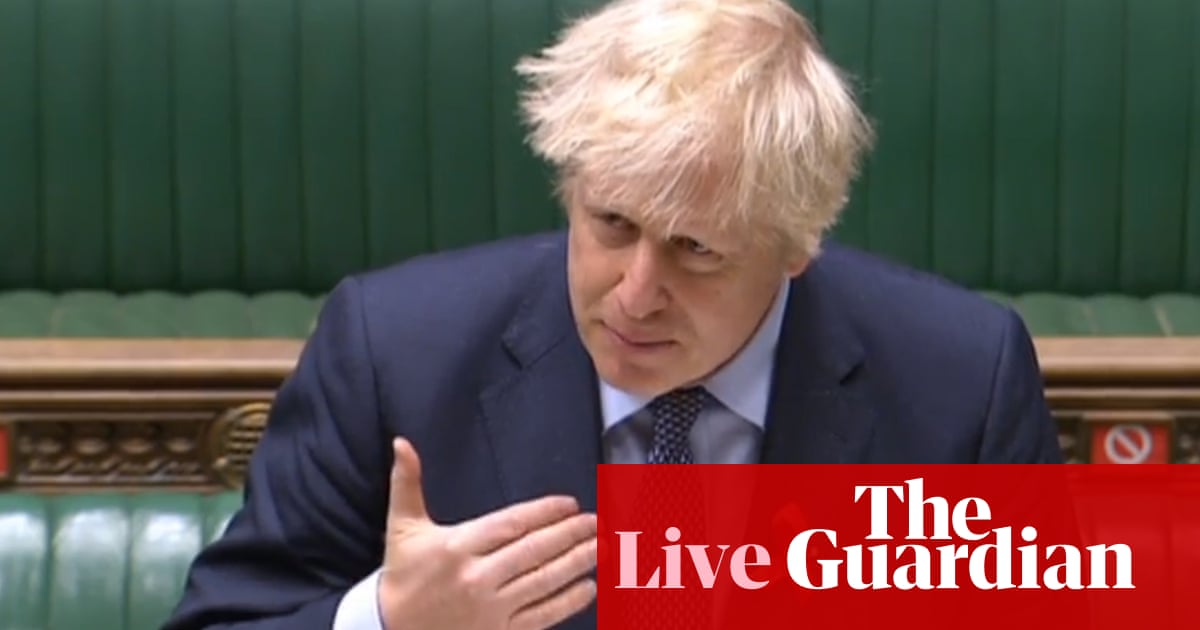 A backlash against the Welsh government's decision to ban the sale of alcohol in pubs from Friday is growing.
The Tories in Wales have called for a vote on the move before the come into force and have formally requested an urgent debate.
Adam Price, the leader of Plaid Cymru, called for a "sensible compromise" suggesting cafes, bars and pubs should be allowed to serve a limited amount of alcohol to a limited number of people and shut earlier than usual. Price said:
The hospitality sector's backlash to these latest restrictions is understandable. Public trust is being eroded because people don't understand the logic. How can four people from four different households having coffee together be safer than two people from the same household having a pint?
Wales' biggest brewery, Brains, has told the BBC it will close more than 100 managed staff from Friday and furlough staff. Chief executive Alistair Darby said there was "an awful stench of totalitarianism" surrounding the new rules.
School attendance in England has improved slightly, according to official government data, but one in five secondary school children are still absent and a third of schools have one or more children self-isolating.
Overall attendance last week remained at 83%, with a very slight increase in primary schools in England (88% up from 87%). The proportion of secondary schools reporting one or more pupils self isolating remained high at 68%, though this was an improvement on last week's figure of 73%.
Headteachers warned that Covid was continuing to cause widescale disruption in schools and called for a move to partial or full remote learning in the last week of term before Christmas to enable pupils and staff to enjoy the holiday break.
Geoff Barton, general secretary of the Association of School and College Leaders, said:
The health secretary yesterday said the national lockdown had helped to bring coronavirus back under control. It will not feel like that in many schools which continue to operate under very difficult circumstances because of the impact of the pandemic.

We are particularly concerned about the final week of term when any positive cases will result in many children and staff having to self-isolate over Christmas in line with Covid protocols.

We are pressing the government to allow schools to move to partial or full remote learning during that week if they feel this would help address the situation. Parents, children, and school staff surely deserve this small degree of flexibility from the government at the end of an extremely stressful term.
Commenting on the latest figures, a Department for Education spokesperson said: "It is a national priority to keep education settings open full-time, which is supported by the chief medical officer, who has highlighted the damage caused by not being in education to children's learning, development and mental health.