Premier League team news and more: weekend football countdown – live!
Who will be fit for Liverpool this weekend? Jürgen Klopp is contending with a raft of knocks and niggles in his squad with Fabinho, Jordan Henderson, Rhys Williams and Thiago Alcântara all thought to be doubtful for the game against Leicester on Sunday. That quartet, though, have all been familiarising themselves with the club's swanky new training facilities (although Thiago's involvement seems to have been limited to carrying a box):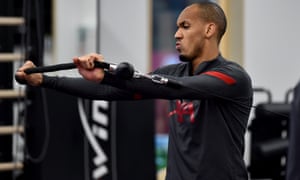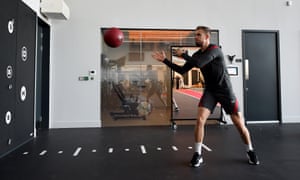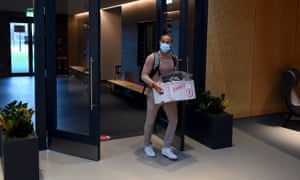 Club managers may not have enjoyed the international break but it's unlikely any boss enjoyed it less that the Republic of Ireland's Stephen Kenny. Not only did his side fail to score – the 3-0 defeat, 1-0 defeat and 0-0 draw this month coming on the back of the 0-0 draw, 0-0 draw and loss on penalties, and 1-0 defeat in October – but he now faces a disciplinary hearing after showing his players an "anti-English" video before the game at Wembley.
Manchester City face Spurs in the Saturday teatime kick-off with Pep Guardiola having signed up for another couple of years at the the club. It's a fascinating decision, one that busts what was a nascent narrative of Ragnarok around Pep's City regime, and it should put a spring in the collective step of the squad as they look to close the gap on second-placed Tottenham. Here's Jonathan Wilson on what may lie ahead:
Morning everyone, and welcome back to a Premier League and Football League weekend. And it's nice to return to domestic matters after an international break that, if my calculations are correct, went on for just over three months. Quite what shape the players are in after cramming three more matches and a whole heap of travel into an already overcrowded schedule remains to be seen. There are are host of managerial press conferences today and you wouldn't be surprised to see a couple of bosses coming in off their long runs.
All the news will be right here when it happens. Before it does, here are 10 things to whet the appetite for the weekend: