Wales v Finland, Israel v Scotland and more: Nations League – live!
I'll be focusing on the Wales and Scotland matches on a screen apiece, and then using another to flit between the others. And maybe another too! That's a glimpse beneath the bonnet for you. So if you're watching one of the less-feted games and want to add your take on what's going on, let's crowdsource this. The email address is above and I'd love to hear what tonight means to you and why.
Republic of Ireland team news:
The Northern Ireland team: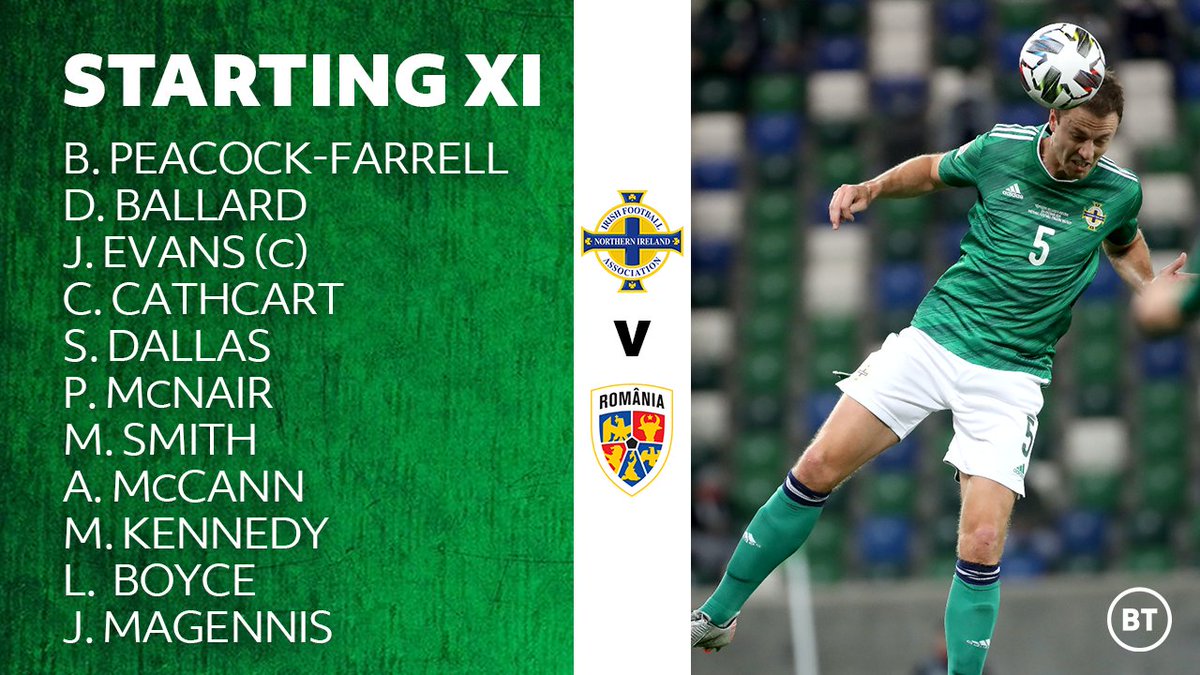 The Scotland team: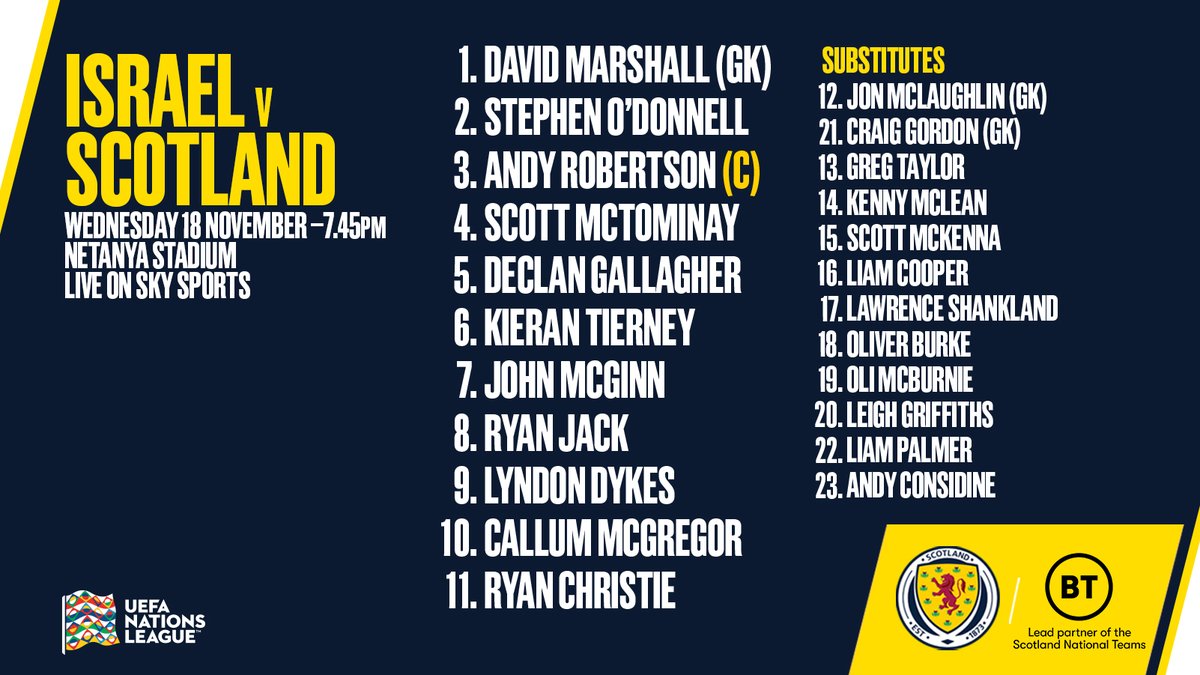 Here is the Wales team for tonight: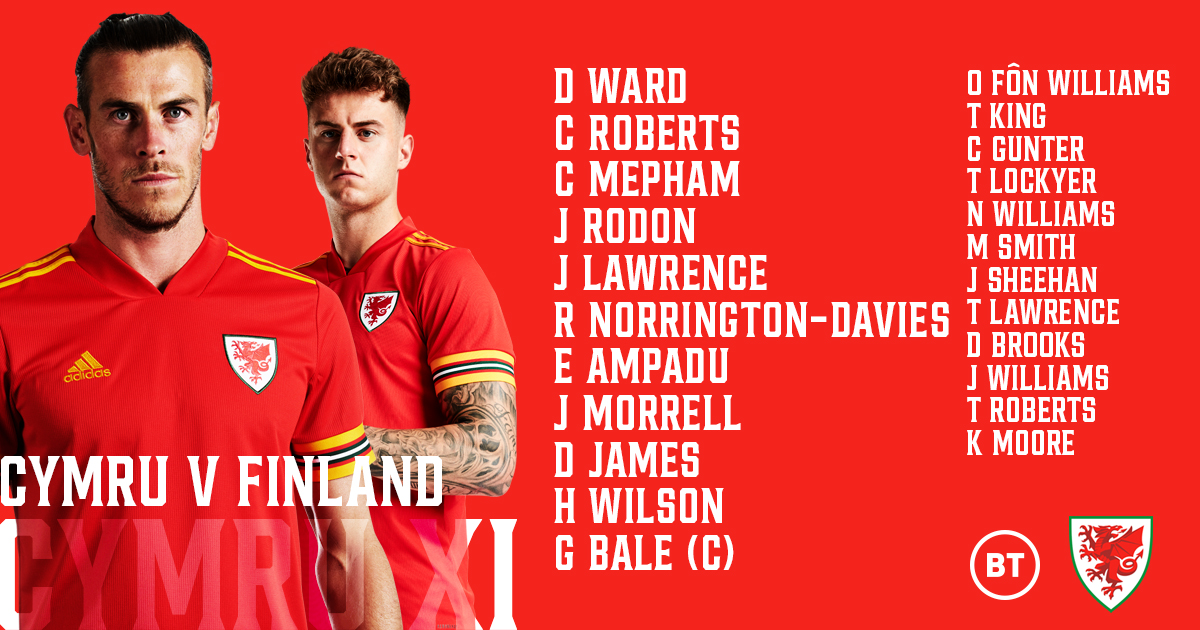 And here is a tweet that explains rather better the significance of this match to Qatar 2022:
Talking of Scotland – Will Unwin has teed you up for tonight's showdown by interviewing Manor Solomon, who may well prove a menace for their hosts, Israel.
I say topping the group helps the likes of Albania and Armenia … but it's actually of even more interest to Scotland and Wales I reckon. They have third place in a World Cup group written all over them – so if they can top their League B groups I think they'd be in with very strong shouts for the play-offs. Laugh ye not: tonight could be one of massive consequence for the next couple of years.
Why is it so important to top your group? Well, you win promotion – or get to the finals if it's in League A. But there's something else: the best two group winners that go on to finish outside the top two of their World Cup qualifying group will enter the play-offs for World Cup qualification. It's all very convoluted and goodness knows how that all pans out, with the World Cup draw not made til early next month – but on the face of things it gives your Albanias and Armenias a genuine shot at being two games from Qatar 2022.
They're really going for it with the celebrations in Yerevan after Armenia's win. This is what's good about the Nations League – it gives that extra bit of hope and meaning to countries that, certainly on the football pitch, were always banging their head against a brick wall.
Other games have already happened today. In group C4, Albania beat Belarus 3-2 and are promoted to the second tier. Lithuania won 2-1 in Kazakhstan with a dramatic late goal so it's the Kazakhs who must play off to avoid relegation.
In group C2, Armenia have just beaten Euro 2020 qualifiers North Macedonia 1-0 – meaning they top the group and get promoted, too!
*Inhales*
You ready? Sure? We have … a lot of Nations League football to take in tonight before this frenetic week of international action takes its leave. It's the final round of fixtures in the 2020 edition and fortunately there is lots and lots to play for. Let's get straight down to the nitty gritty with the fixtures, permutations and ramifications.
League A
Group 1 – Bosnia & Herzegovina v Italy; Poland v Netherlands
If Italy win against relegated Bosnia & Herzegovina, they win the group and reach next October's's finals. The Netherlands, a point behind them, could overhaul them if they win and the Italians lose. Italy are better off than the Netherlands on head-to-head so a draw won't do for the Dutch under any circumstances. Poland, two points behind, would win the group if they triumph in Chorzow and Italy lose.
Group 2 – Belgium v Denmark; England v Iceland
England's dead rubber with Iceland is being covered in depth elsewhere. The real action comes in Leuven, where Belgium win the group unless Denmark win and overtake them.
League B
Group 1 – Austria v Norway; Northern Ireland v Romania
Norway have to beat Austria – by a better score than 1-0 as far as I can make out, but by all means correct me – to win the group and get promotion. That is because Romania were today awarded a 3-0 win over Norway for their postponed match of Sunday, which was called off because the Norwegian government would not let the team travel due to Covid-19 restrictions. Norway do play today, but with a team full of new call-ups. Owing to that ruling by Uefa, Northern Ireland are relegated regardless of how they fare this evening.
Group 2 – Czech Republic v Slovakia; Israel v Scotland
Scotland play Israel for what seems the zillionth time in recent months and, if they win in Netanya, they'll win the group and reach the top tier. Crest of a wave! Should they fail to triumph, Czech Republic can pip them with a win in the ex-Czechoslovakia derby. Slovakia are down unless they win and Israel do not.
Group 3 – Hungary v Turkey; Serbia v Russia
Russia and Hungary are tied at the top with eight points, but Russia edge it on head-to-head. So that means Hungary need to outdo whatever outcome the Russians manage in Serbia – which won't be possible if Russia win! Serbia need to win and hope Turkey lose, otherwise they're down to the third tier.
Group 4 – Republic of Ireland v Bulgaria; Wales v Finland
Wales will go up as group winners as long as they avoid defeat! For their part, Republic of Ireland will stay up as long as they don't lose to Bulgaria.
League C
Group 2 – Armenia v North Macedonia; Georgia v Estonia
The match in Yerevan is ongoing, but Armenia need to win if they are to leapfrog the Macedonians and go up. Georgia v Estonia is a very rare dead rubber – nothing to play for there, with the Estonians down to the relegation play-offs (which are A Thing in League C) and Georgia unable to progress.
Group 3 – Greece v Slovenia; Kosovo v Moldova
Greece need to beat Slovenia in order to leapfrog them and win the group. Moldova will stay up for sure if they win in Kosovo, otherwise Kosovo are safe.
Still here? Well done. We have all this and more ahead of us, and it probably won't be dull. 7.45pm kick-offs (UK time) all round.