NBA draft 2020: LaMelo Ball, Anthony Edwards and James Wiseman set for top picks – live!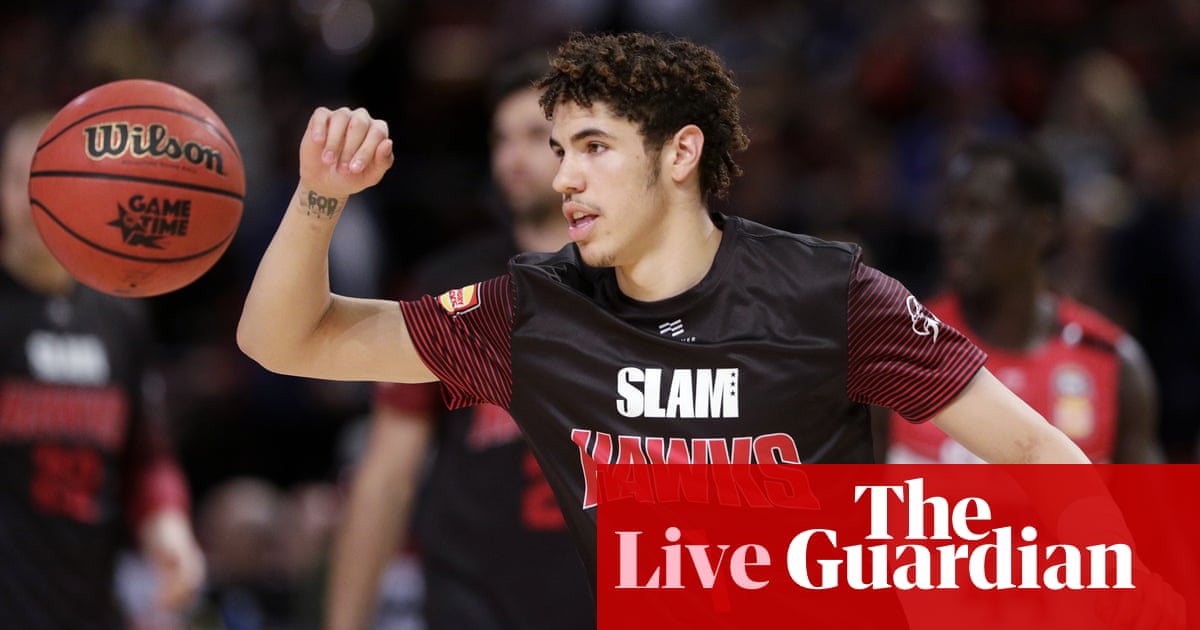 That's what I've heard, the current starting date is penciled in at December 22 and it will be a 72 game season rather than the normal 82 which, to be perfectly honest, is a change the league should make permanent. 82 games was always just too long of a season even for most of us basketball diehards.
Email from Andrew James:
Hey Hunter,

Just wondering what you thought Charlotte should do tonight as they seem to be – once again – in a difficult position at number 3, dependent on where the top 2 picks go. Will whoever they take – maybe Ball – feel like a good result?
If Ball ends up at third, I would take a long, long look at trying to fleece a team looking to trade up in the draft.
Al Horford-for-Danny Green
I wasn't kidding when I said that teams would be multitasking today more than ever. Already we have the first major trade of the evening. After a single, miserable season with the Philadelphia 76ers, big man Al Horford has reportedly been traded to the Oklahoma City Thunder for veteran 3-and-D man Danny Green alongside guard Terrance Ferguson. In the deal, the 76ers are also sending the 34th pick in today's draft, a protected first rounder from 2025 and the rights to Serbian guard Vasilije Micic.
Preamble
Hello everyone, remember NCAA Men's College Basketball? It was a real thing once upon a time. Then on March 12 it, along with pretty much every other institution at the time, shut down thanks to Covid-19. The 2019-20 season ended without a champion being named. So, it's been months since most of the players in today's draft have actually participated in games of consequence and neither teams nor most basketball fans have seen them in action for a long while. Even before the pandemic hit, the 2020 NBA Draft was regarded as one of the weaker ones. The additional uncertainty brought upon by the long layoff has not helped.
So, there's probably not a Zion Williamson to be found among the current class, but at the very least the long-postponed 2020 NBA Draft will act as an interesting experiment. There's no Sure Thing here, for instance. The literal madness of March meant that there was no March Madness year, no opportunities for players to increase their draft stock by breaking out during the tournament.
On top of it all, the NBA Trade Deadline season didn't kick off until Monday, which means that teams have spent the last few days furiously working the phones at the same time they've been reviewing their big boards of draft picks. This, in other words, could be a weird night, as if there have been any normal ones this year.
One thing remains the same: if you want to contribute to today's liveblog, feel free to send your thoughts to us. You can do so by email (to Hunter.Felt.Freelance@theguardian.com) or via Twitter (@HunterFelt). The Draft itself is not starting until 7:30 pm EST according to ESPN, but that's not going to stop any of us from the nonstop speculation, is it?
Hunter will be here shortly. In the meantime, here's some news from the Associated Press on a pre-draft move:
The New York Knicks moved up a few spots with their second pick of the NBA draft's first round by completing a trade with the Utah Jazz on Wednesday.
The Knicks acquired the No23 selection from Utah, sending the Nos 27 and 38 picks to the Jazz.
New York also received the draft rights to Croatian center Ante Tomic, who was taken by the Jazz in the second round in 2008 but has spent his entire career in Europe.
The Knicks' first pick is the No8 selection.