Strictly Come Dancing 2020: week two – live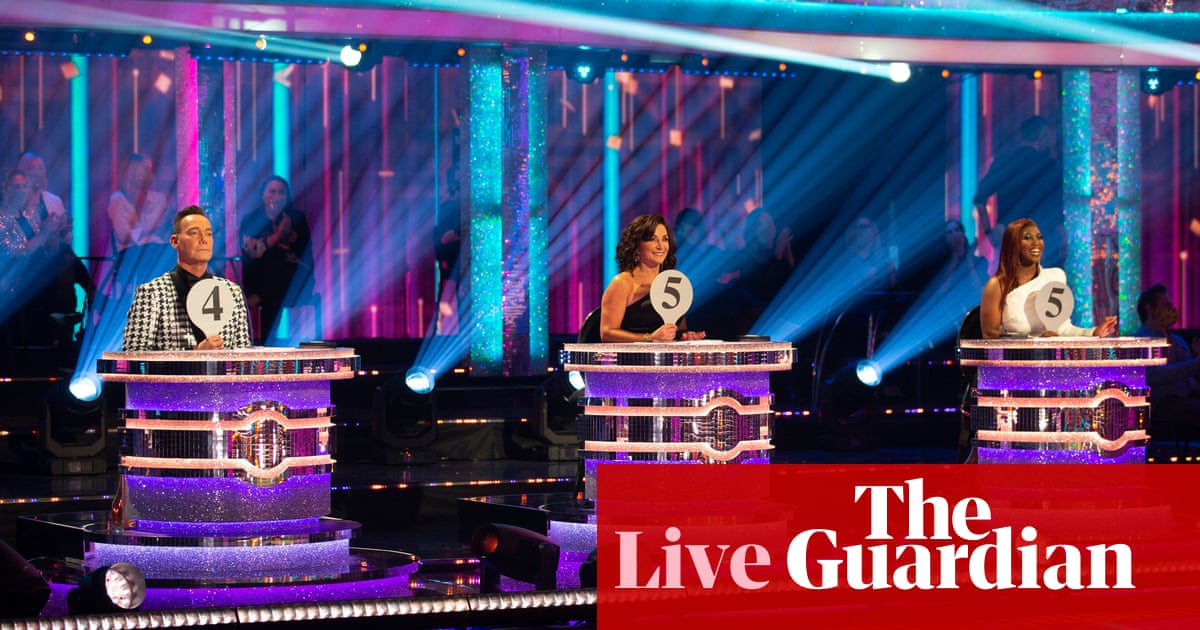 This week's Strictly Come Bingo: a swig of something foul and evil for any occurrence of the following:
Random mentions of Halloween, despite it not being a Halloween Special
The word 'stompy'
Crying
Hip action
Definitely not wanting to the be the first to go home
I'm reliably informed that Strictly will go ahead at 7.10, and Mr Johnson will be bumped to the BBC News Channel if he hasn't started/finished his briefing.
I think it's reasonable to assume that somebody has decided that the government is is enough trouble without delaying Strictly and has taken a decision.
Evening glitter pumpkins, and welcome to this week's Strictly Come Dancing liveblog! It's been QUITE the day in England, we have no idea what time Strictly is starting, and we're yet to hear what (if any) impact the new national lockdown will have on the Strictly bubble. Hopefully everything will continue as usual, because I think we can all agree that the likes of Oti and Aljaz should be considered legitimate key workers in these challenging times. Obviously what's most important is the safety and wellbeing of everyone involved in the show, but let's keep our fingers crossed that we can have our weekly dose of Strictly glitter during what is lining up to be another challenging month for a lot of people.
In the meantime, we're back for Week 2! It's the first time since 2015 that this Strictly Saturday has actually fallen on Halloween, and yet the Spooktactular has been cancelled due to it being too early in the season for such a big and complex theme week. Truly 2020 is the most cursed of years.
Tonight is the first week our couples are dancing to avoid the bottom two and the seasonally-appropriate mortification of being the First Couple To Go Home, which absolutely nobody wants. This will be mentioned many times this evening, so obviously I'll be including it in the bingo.
Kick off is at 7.10pm (allegedly), so grab a bucket of sugary snacks and I'll see you then!