US election 2020: signs of record turnout as candidates make final push through swing states – live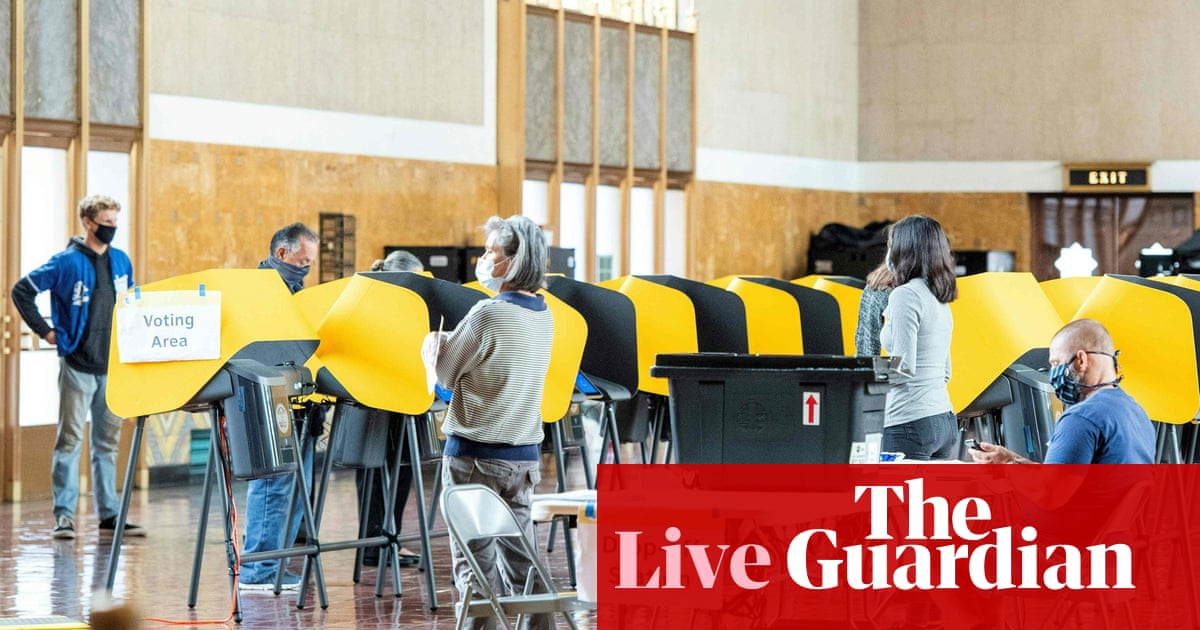 Hello and welcome to our round-the-clock coverage of the 2020 US elections. More than 80m Americans have already cast their ballots, according to the US Elections Project. Election day is on Tuesday.
Donald Trump and Joe Biden are scheduled to hold dueling events in Minnesota and Wisconsin today, with Biden also traveling to Iowa. Both candidates were in Florida on Thursday, where a Biden event appeared to be cut short by a downpour, while 17 attendees at a Trump rally had to be taken to the hospital for intense heat, according to NBC News.
A federal appeals court ordered that ballots arriving after 3 November in Minnesota be segregated – in case they are invalidated in a final ruling. One of the state's Democratic senators, Amy Klobuchar, decried the late-stage order and urged people not to drop anything in the mail.
On Fox News, the president's son, Donald Trump Jr, claimed that the number of deaths from Covid-19 is "almost nothing". At least 1,049 new Covid-19 deaths were reported on Thursday, according to the Covid Tracking Project, and the number of confirmed deaths from Covid-19 in the United States is roughly 230,000.
Thank you for joining us today!