The Overblown Alarmism About a Trump Coup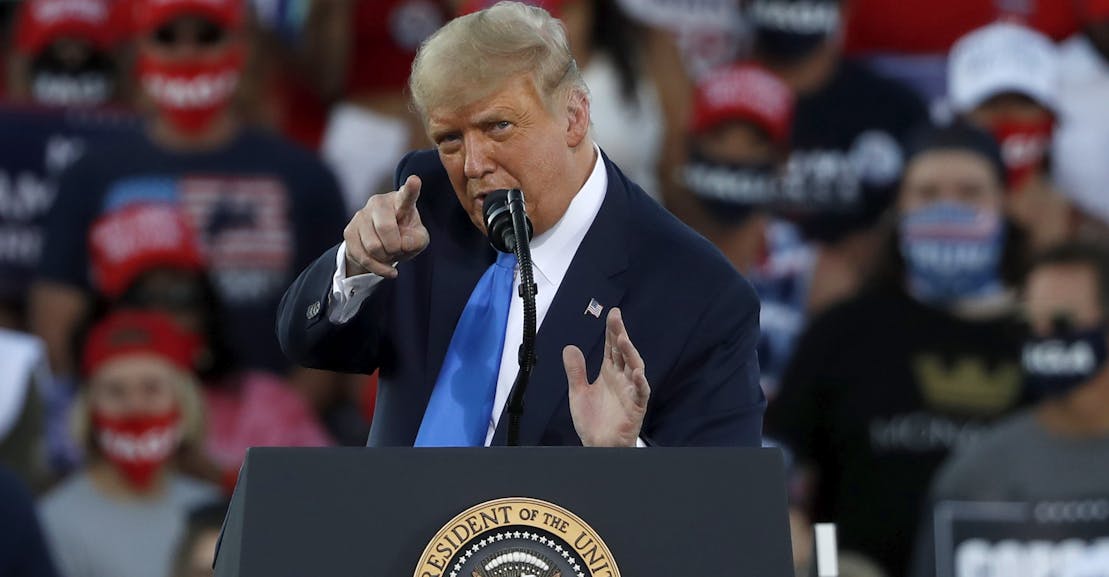 With the conspicuous exceptions of Pennsylvania and Wisconsin, swing states begin counting absentee ballots before Election Day. What that means is that many mail ballots will be reflected in the counts released immediately after the polls close. This is particularly true in states that backed Trump four years ago like Florida, Arizona, North Carolina, Ohio, and Georgia, all of which begin tallying absentee votes well in advance of Election Day. If Biden is winning in, say, two or three of these battleground states on election night, a second Trump term becomes close to a statistical impossibility.
Orson Welles during the downslide of his career made a series of TV ads for Paul Masson pledging to "sell no wine before its time." That comes close to the mantra of the decision desks at all the TV networks, including Fox: "We call no state before its time." In an online panel discussion last week, sponsored by the writers' organization Pen America, election night data crunchers for CNN, Fox, and the Associated Press made this very point. As Arnon Mishkin, who heads the Fox News decision desk, put it, "This will be a high-visibility election, on which there will be a competition to try to tell the story as accurately as possible."
There will be no rush to judgment—and no states prematurely colored red on the electoral maps. Sam Feist, CNN's Washington bureau chief, was unequivocal about an unnamed candidate (hint: It isn't Joe Biden) having the temerity "to declare victory on election night before they had actually won, before the news organizations had projected winners." If that were to occur, Feist said, "We will all note that the facts do not support this declaration.… You have to get to 270 electoral votes. That means you need a certain number of states. And if you don't have those states, you haven't won."
Sure, Trump can declare a historic victory. But it won't matter much as long as the only place that accepts this Trump triumphalism as truth is the One America News Network.