MPs urge 'starter payment' to universal credit claimants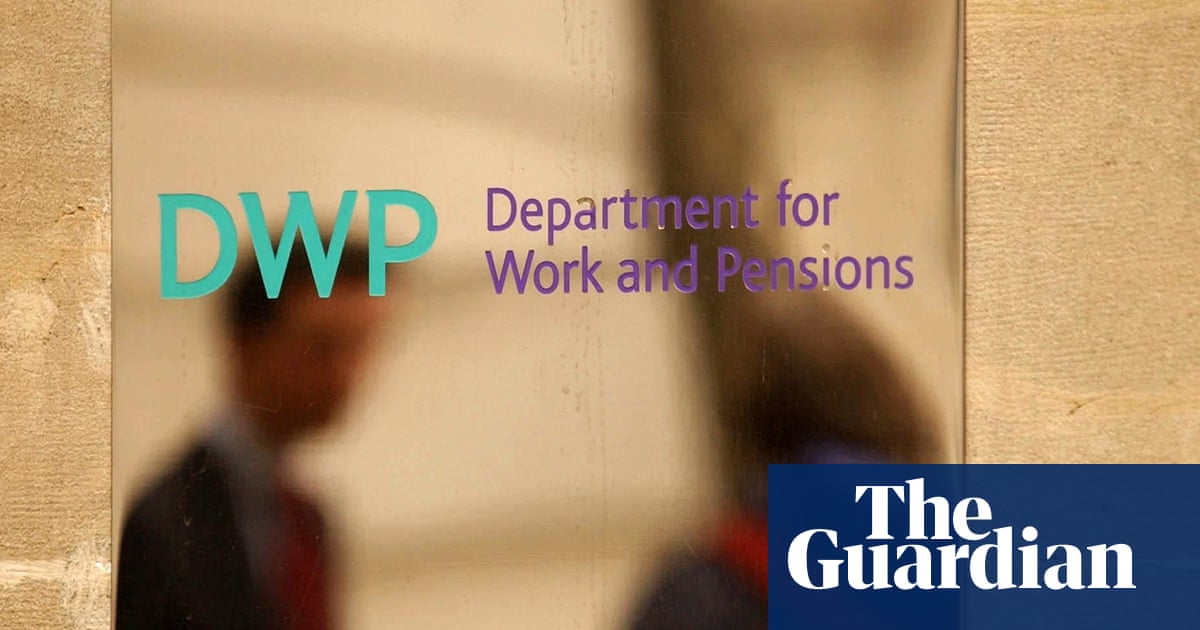 New universal credit claimants should be offered a "starter payment" to ensure they have enough money to pay for food and heating during the five-week wait for a first benefit payment, a cross-party report by MPs has recommended.
The work and pensions select committee said there was growing evidence the five-week wait – a key design element in universal credit – could push people already in difficulties into crises such as rent arrears, food bank use and psychological distress.
Quick Guide

What is universal credit and what are the problems?

Show

What is universal credit?

Universal credit (UC) is the supposed flagship reform of the benefits system, rolling together six benefits into one, online-only system. The theoretical aim, for which there was general support across the political spectrum, was to simplify the system and increase the incentives for people to move off benefits into work. About 2 million people are currently in receipt of UC. More than 6 million will be on the benefit by the time it is fully rolled out.

How long has it been around?

The project was legislated for in 2011 under the auspices of its most vocal champion, Conservative MP Iain Duncan Smith. The plan was to roll it out by 2017. However, a series of management failures, expensive IT blunders and design faults mean it is now seven years behind schedule, and rollout will not be complete until 2024. The government admitted that the delay was caused in part by claimants being too scared to sign up to the new benefit.

What is the biggest problem?

The original design set out a minimum 42-day wait for a first payment to claimants when they moved to UC (in practice this is often up to 60 days). After sustained pressure, the government announced in the autumn 2017 budget that the wait would be reduced to 35 days from February 2018. This will partially mitigate the impact on many claimants of having no income for six weeks. The wait has led to rent arrears and evictions, hunger (food banks in UC areas report notable increases in referrals), use of expensive credit and mental distress.

Ministers have expanded the availability of hardship loans (now repayable over a year) to help new claimants while they wait for payment. Housing benefit will now continue for an extra two weeks after the start of a UC claim. However, critics say the five-week wait is still too long and want it reduced to two or three weeks.

Are there other problems?

Plenty. Multibillion-pound cuts to work allowances imposed by the former chancellor George Osborne mean UC is far less generous than originally envisaged. According to the Resolution Foundation thinktank, about 2.5m low-income working households will be more than £1,000 a year worse off when they move to UC, reducing work incentives.

Landlords are worried that the level of rent arrears accrued by tenants on UC could lead to a rise in evictions. It's also not very user-friendly: claimants complain the system is complex, unreliable and difficult to manage, particularly if you have no internet access.

And there is concern that UC cannot deliver key promises: a critical study found it does not deliver savings, cannot prove it gets more people into work, and has plunged vulnerable claimants into hardship.
It proposed new claimants should receive a non-repayable grant when they sign on for the first time, typically ranging from £287 for a single person aged over 25 to £416 for a couple, at an initial cost of £1bn a year for the government.
The Department for Work and Pensions (DWP) has previously rejected calls to offer grants, saying they would be open to fraud. However, the committee chair, Stephen Timms, said existing arrangements, whereby new claimants can take up repayable interest-free loans, was not working.
"They leave people facing the toughest of choices: go without income for at least five weeks or have repayments subtracted from their future universal credit payments, which are already barely enough to get by on," Timms said.
He added: "For people claiming benefits for the first time, or people who've faced a significant change in their circumstances, the government should provide starter payments. Doing so would both cut down on the need for advance loans and ensure that nobody is forced into debt just to be able to afford to eat and keep a roof over their heads."
A DWP spokesperson said: "With universal credit no one has to wait five weeks to be paid, as urgent advances are available. Since the start of the pandemic more than 2m payments have been made to new claimants within days of being requested.
"We have provided £9.3bn extra welfare support to help those most in need, including up to two weeks of legacy benefits for those moving to universal credit, and have taken steps to ease the burden of debt repayments."
The committee proposed a range of other measures to improve universal credit, including adjusting the rate of benefit deductions for advance payments and tax credit overpayments, and boosting support to help vulnerable claimants navigate the system.
The committee – which has a majority of Tory MPs – also called on ministers to retain the £20-a-week uplift to universal credit and tax credit rates introduced as a temporary measure in April to help low-income families cope with extra Covid-19 living costs.
Opposition parties, thinktanks and campaigners have long called for the retention of the uplift, which has benefited 6 million households. They estimated cutting it would push 700,000 households below the poverty line during a recession and amid rising unemployment.
The committee's support for keeping the benefits uplift beyond next April echoed rising concern among some Tory backbenchers that cutting £1,000 overnight from low-income families would be politically reckless, not least in the "red wall" areas of the north and Midlands won by the Tories at the last election, where more than one in three working-age families would be hit.
Two Tory former work and pensions secretaries, Iain Duncan Smith and his successor, Stephen Crabb, have called for the uplift to be retained, while last week the Tory chair of the Lords economic affairs committee, Lord Forsyth, warned cutting it would be a "terrible error" that would push many households "beyond the brink".
The committee noted that while the DWP questions the links between universal credit and increased food bank use it has yet to make public its own research into the issue commissioned in 2018 and originally scheduled for publication a year ago. The committee calls on the DWP to publish the study "without delay".
Iain Porter, policy manager at the Joseph Rowntree Foundation, said: "It would be a huge mistake for the government to cut the £20 weekly uplift to universal credit at a time when unemployment is rising and more people are experiencing income shocks."
Andrew Forsey, director of the charity Feeding Britain, said: "The committee's report hits the bullseye. The rate at which sums are deducted from universal credit to repay advances and historical debts is driving all too many people to the brink of destitution."