Premier League team news, transfers and more: football countdown – live!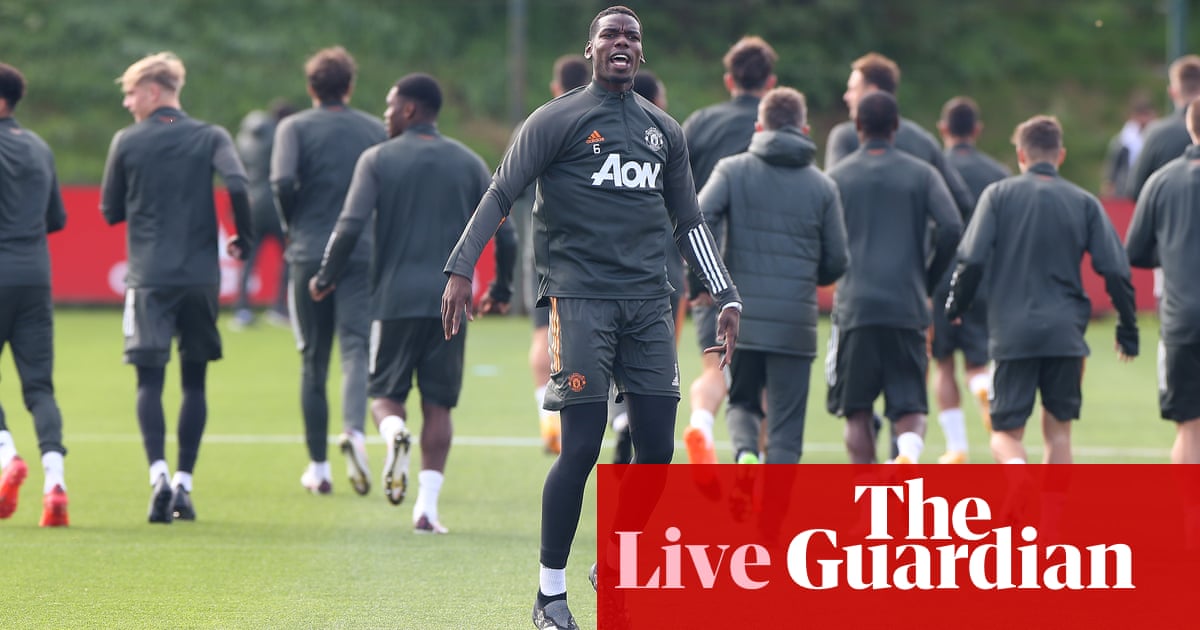 In case you missed it, the Uefa Super Cup took place last night and in front of 15,000 fans in Budapest. Javi Martínez scored the winner in what is likely to be his last game for Bayern.
And Ole Gunnar Solskjær has been talking ahead of that Brighton v Manchester United match.
As I've said many times I'm very confident in my players. If and when something happens, both ins and outs, we'll update you. In football you can't predict too much.

"For me, I'm just working on getting better. My focus is solely on the game, I can't be thinking any other way. We need points and then we can talk again. "I think last season proved to us how we can defend at our best. Last week wasn't fantastic, we conceded sloppy goals, but our defensive record shows that with Eric (Bailly) and Harry (Maguire) how good a partnership they were, but also the whole team defending as a team. Eric now is fit again and that's a big, big bonus. I'm looking forward to seeing him develop and playing more games this season because we've been waiting for him to first be fit and then to play more regularly.
And the latest on Manchester United's summer of transfer troubles.




As
per Jamie Jackson.
United's stance is similar to the Brazilian's and it is understood a valuation in the region of £12m is viewed as more realistic. There is an awareness in the player's camp and at United that Porto's need for money from Telles's sale to finance investment in Sérgio Conceição's squad may force down the fee. Telles would be clear in January to talk to clubs about a summer move as a free agent.
Let's start the day with some piping red-hot rumours.
Football: relentless. Last week's Premier League action feels a world away since this has been a few days in which the Carabao Cup, Europa League and Uefa Super Cup have been squeezed in. No rest for the wicked or the Premier League footballer.
What awaits us this weekend in the Premier League? Manchester United were hopeless last week, and need to be much much better at Brighton in the Saturday lunchtime kick-off. Everton the entertainers go to Crystal Palace and a 100 percent record, possibly two of them, must go. Then comes West Brom v Chelsea, which will be a severe test of Slaven Bilic's men. Burnley v Southampton closes out the Saturday schedule; Saints have been surprisingly rubbish so far this season.
Sunday: an all-Yorkshire derby with memories of 1992 as Leeds travel to Sheffield United for a noon kick-off. Then comes Tottenham v Newcastle. José Mourinho has a poor record up in the north east but less so when facing the region's clubs in London. Manchester City v Leicester offers another chance to watch Pep Guardiola's latest art experiment against the embryonic league table leaders. Then comes crisis club West Ham and their Sunday evening meeting with Wolves.
As is now habitual, there are two Monday matches. Pointless Fulham welcome Aston Villa in the early slot while the biggest match of this round finishes us off with Liverpool v Arsenal.