The Best Movies On Hulu Right Now, Ranked
Last Updated: July 30th
Hulu's come a long way. What began as just a way to watch cable TV without actually paying premium prices for the cord has morphed into a platform with an impressive streaming catalog — a one-stop shop for prestige originals, blockbusters, classic comedy series, and so much more. There's a lot to love on Hulu, but its movie lineup is one of its strongest features. We don't really need to do much more in the way of hyping it up, so we'll just let you scroll through our picks for the best films on Hulu and leave you with this warning: your watchlist is going to get full real quick.
Related: The Best Shows On Hulu Right Now
1. Parasite (2019)
Run Time: 132 min | IMDb: 8.6/10
It's hard to quantify a film as stylishly inventive and socially aware as Bong Joon Ho's comedic thriller. There's a reason this film won so many Oscars. It flits between instilling empathy for a family struggling to crawl out of poverty by increasingly deceptive means and the clueless elite whose house they eventually infiltrate. Bolstered by some terrific performances and a gripping script, the less said about the story, it's twists and unexpected turns, the better. Just do yourself a favor and watch it.
2. The Shawshank Redemption (1994)
Run Time: 144 min | IMDb: 9.3/10
There are prestige dramas and, then there's The Shawshank Redemption, a thrilling crime saga that set the bar in terms of storytelling. Morgan Freeman and Tim Robbins play convicts who bond during their stints in Shawshank prison. Robbins plays banker Andy Dufresne who's convicted of murdering his wife and her lover. He befriends Red (Freeman) an old-timer who protects him from other gangs while Andy begins helping the prison's warden launder money. Eventually, Andy decides to break out of prison, and what results is one of the more exciting escape stories we've seen on screen.
3. If Beale Street Could Talk (2018)
Run Time: 119 min | IMDb: 7.2/10
Barry Jenkins follows up the success of Moonlight with this adaptation of a James Baldwin masterpiece. Told in a nonlinear style, the film recounts the romance of Tish and Fonny, two young Black lovers living in 1970s New York. When Fonny is accused of a heinous crime, Tish and her family fight to prove his innocence. The story is heartbreaking and hopeful at the same time, and Regina King puts in an Oscar-winning performance as Tish's devoted mother.
4. Honeyland (2019)
Run Time: 90 min | IMDb: 8.2/10
This Sundance Grand Jury Prize-winning documentary tells the unbelievably inspiring story of Hatidze, a bee-hunter in North Macedonia who represents a dying breed of ecological custodians. Hatidze and her ailing mother live on a remote mountain range, where she peacefully coexists with the bees whose honey is her livelihood, but when new neighbors arrive to disrupt this fragile harmony, Hatidze must fight for her simple way of life. It's a moving, intimate portrait of an inspiring woman, and a larger commentary on how our greed and ignorance can irreparably damage our surroundings.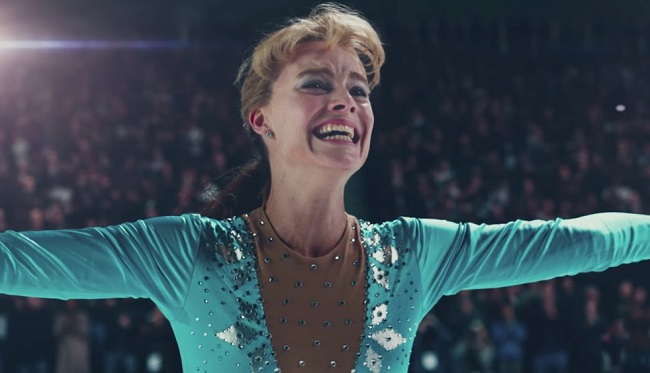 5. I, Tonya (2017)
Run Time: 120 min | IMDb: 7.5/10
As flashy and over-the-top as the sequin-spandex numbers that graced the ice back in the '80s, I, Tonya manages to straddle a thin line. It's both a biopic of one of the most notorious female athletes in the history of figure skating and a raucous comedy intent on mocking everything troubling about American culture at the time. Margot Robbie is brilliant in her role — playing a woman tortured by talent and her inability to capitalize on it — and you can literally hear Allison Janney chewing every scene she's in as Harding's narcissistic, chain-smoking mother. Plus that parrot bite is as funny as you could hope.
6. Forgetting Sarah Marshall (2008)
Run Time: 110 min | IMDb: 7.2/10
Terrible breakups are a universal experience and Jason Segel manages to tap into the deep yet hilarious insecurity that plagues us all in the aftermath. When he's dumped by his movie star girlfriend, Peter goes on a vacation (and mild stalking) to forget his sorrows (and also cry a lot). Along the way, he discovers a little self-worth, a new lease on life, and love, because even with the gross-out humor, this is still a romantic comedy. A hilarious cameo from Paul Rudd and a scene-stealing turn from Russell Brand make this a romcom that will pass even the pickiest viewer's test for the perfect lazy Sunday movie.