'We're going to see people dying on the streets': homeless refugee crisis grips Liverpool
Armin, 24, used to live a fairly ordinary life back home in Iran: he lived with family and worked in a shoe shop, going to the gym in his spare time. But after he converted to Christianity, he was identified by the local Basij "morality police" and repeatedly arrested and subjected to psychological torture.
He fled to the UK four years ago and was finally granted refugee status last month. But celebrations soon soured when he received a letter giving him 10 days to leave his Home Office accommodation. Asked where he would go, he said: "I don't know. I don't have anywhere."
In August, in an attempt to tackle the ever growing asylum backlog, the government slashed the number of days before notice is given to those awarded refugee status to leave their Home Office accommodation from 28 to arbout seven. The Red Cross warned it could result in 50,000 refugees in the UK being made homeless by the end of the year.
Armin turned to the Merseyside Refugee Support Network for help. Until recently, refugees who approached the charity were given advice and the necessary referrals to start their new lives. Now, some are given tents and sleeping bags. "We used to be a refugee charity, now we're a homelessness charity," said Seana Roberts, the manager of the centre.
Each morning, the small church where the charity is based is packed with people granted refugee status who are now seeking help for homelessness. Some have been on the streets for weeks while others arrive in bewilderment after receiving a letter telling them to leave their accommodation in the next seven or so days.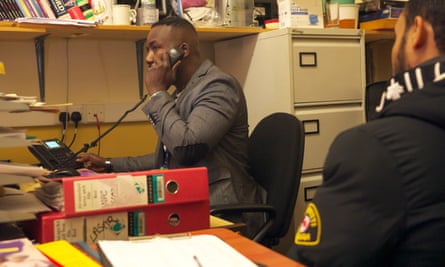 Those granted refugee status need a biometric resident permit card before they can open a bank account, apply for work or sign a tenancy agreement, which they only have a week to arrange.
Roberts said that previously, two or three refugees a year would ask the charity for help because they were homeless; since August, there have been about 150. "We know there's hundreds more to come," she said.
AlHussain Ahmed, who himself fled Sudan and sought asylum in the UK a decade ago, is a support worker at the charity and handles most of the homelessness cases. He jogs in the mornings in a nearby park and often sees clients sleeping rough.
After Armin was granted refugee status, Ahmed helped him apply for universal credit and referred him to Liverpool council's housing department. "The reality is [he is] going to be street homeless because there are people before him. There's a big waiting list," Ahmed said.
Armin's Home Office accommodation is a room in a dilapidated shared house with about a dozen other people, sleeping on a mattress on the floor. Yet the prospect of leaving is terrifying. "I get depressed and cry," he said. "I try everything I can. I ask everyone I know to do something for me. The problem weighs very heavy on me because there is no accommodation available in many places."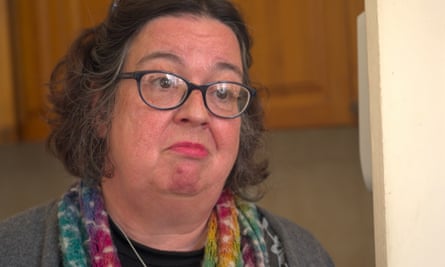 Liverpool is one of the largest Home Office dispersal accommodation areas in the UK. The council said it expected more than 1,000 asylum seekers in the area to receive decisions from the Home Office by Christmas, and fears hundreds could end up homeless.
The city is already in the grips of a housing crisis, with landlords quitting the private rental market because of soaring mortgage repayments. Sarah Doyle, Liverpool city council's cabinet member for housing, was herself served a no-fault eviction earlier this year.
Three years ago, the council spent about £250,000 on temporary accommodation a year; by the end of 2023, it expects to spend £19m.
Liam Robinson, the leader of the Liverpool city council, said local services face added strain because the Home Office had offices in the city where final appeal decisions were made, meaning people made homeless after being granted leave to remain approached the local council, even if they had come from elsewhere in the UK.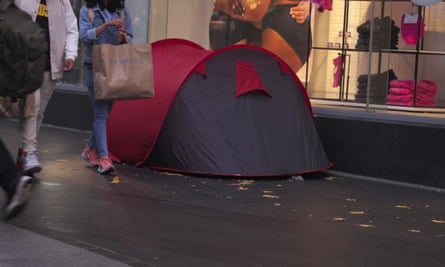 "We won't turn our backs on anyone but we need to see government have a much more thorough plan on this. Every local authority should be compelled to take its per capita requirements of asylum seekers and refugees. It's basic humanity," Robinson said.
Meanwhile, Roberts and the team at the Merseyside Refugee Support Network expect many more cases as Christmas approaches. "It feels like a hopeless situation," she said. "I think a lot of people are very resistant to the idea of seeing an actual refugee camp. It feels like that's what's going to happen. I genuinely think we're going to see people dying in the parks and on the streets. We've granted these people refugee status, let's get on and treat them like human beings."
Two days before his move-out date, Armin had not yet found a place to live. Since his eviction date the Guardian has lost direct contact but understands he was on the streets for a period before securing hostel accommodation.
The Home Office said: "Once someone has been informed that their asylum claim has been granted, they get at least 28 days to move on from their asylum accommodation. Support is offered by Migrant Help and their partners."
Additional reporting by Christopher Cherry, Adam Sich and Maeve Shearlaw.