Manchester United players believe poor start due to overworking in pre-season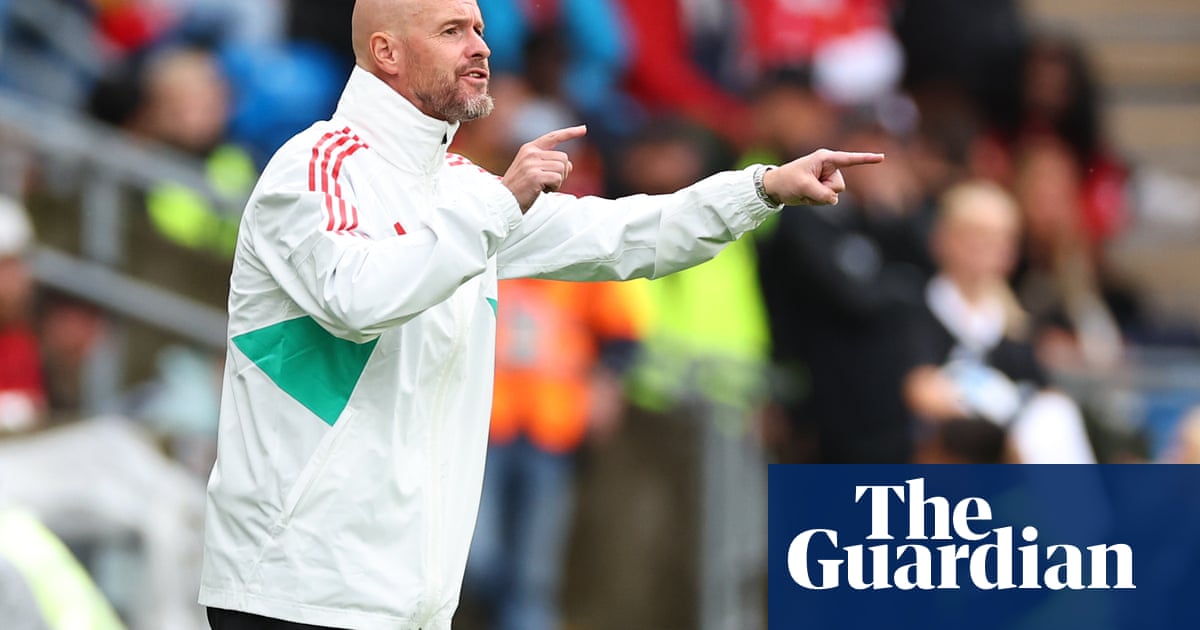 A section of Manchester United players believe the team's poor start is down to Erik ten Hag overworking the squad in pre-season. They have complained of beginning the campaign feeling as tired as when they finished the previous one.
Those discontented include several senior squad members, the Guardian has been told. It is understood none have explicitly aired their concerns to the manager, who believes his players are fully committed and comprehend the need for sacrifice if United are to be consistently successful.
During pre-season the manager is thought to have upped the intensity of training in an attempt to make United title contenders. Preparation included eight friendlies, four in Norway, Scotland, England and Ireland and the others played during a 12-day trip to the US that ranged across three time zones, taking place in New Jersey, San Diego, Houston and Las Vegas. This came after many of the squad had participated in the Qatar World Cup in mid-season.
Ten Hag may have been governed by commercial demands with regard to the pre-season itinerary. Christian Eriksen complained about the travelling after United had lost to Borussia Dortmund in Las Vegas in the final US tour game but the midfielder stated a "tough pre-season" was to be expected.
Last season Ten Hag led United to the Carabao Cup, the FA Cup final and third place – returning the team to the Champions League. This season they have lost nine of their 18 games, a record that includes being knocked out of the Carabao Cup by Newcastle and defeat in three of their four Champions League group matches. In the Premier League United have lost five and won seven and sit sixth, five points behind fourth-placed Tottenham, with a goal difference of minus three.
United have been plagued by injuries and other absences, the manager having to cope without up to 16 players. During the international break Marcus Rashford and André Onana became the latest injury concerns, the striker and the No 1 goalkeeper sustaining problems with England and Cameroon respectively. Ten Hag believes fortunes will turn when more players are available.
On Wednesday, the one-year anniversary of the Glazers placing United up for potential sale, Sir Jim Ratcliffe's purchase of 25% of the club may become official. If not, there will be no announcement before Monday owing to the US stock market closing for Thanksgiving.
Once Ratcliffe becomes part-owner a first priority may be to replace Richard Arnold as the chief executive. Jean-Claude Blanc, CEO of Ratcliffe's Ineos Sport, may succeed Arnold, and Sir Dave Brailsford, the Ineos sporting director, could also take a key role. John Murtough, United's football director, has no plan to follow Arnold and depart.