How the standing charges review could change your energy bills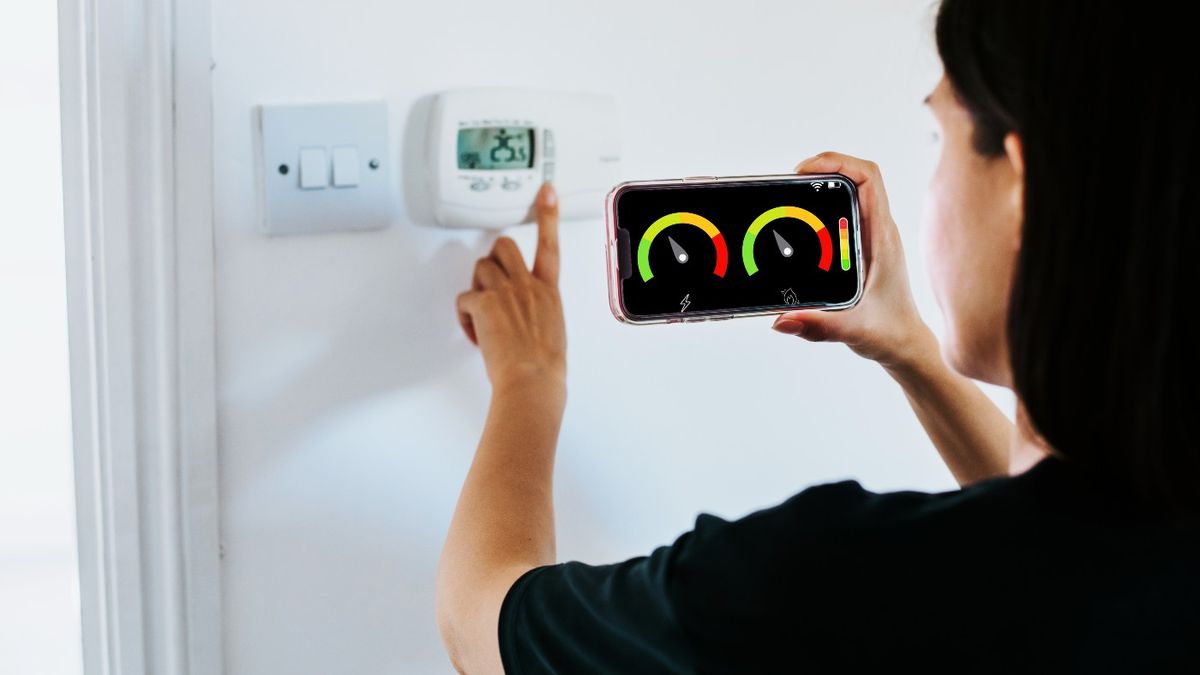 The energy watchdog is launching a review of standing charges that could result in a radical overhaul of how UK households are charged for electricity and gas – and how much.
Energy bills are based on how many units of gas and electricity are used, which is linked to the price cap. But "outrageously", said MoneySavingExpert, most households will pay around £300 "just for the facility" of having a supply, known as the standing charge.
Announcing the review, Ofgem said that "now is the right time" to investigate the issue, amid a "huge amount of debate" about standing charges as customers increasingly "struggle with bills".
Sign up for The Week's Free Newsletters
From our morning news briefing to a weekly Good News Newsletter, get the best of The Week delivered directly to your inbox.
From our morning news briefing to a weekly Good News Newsletter, get the best of The Week delivered directly to your inbox.
What is the standard charge on energy bills?
The average standard charge cost is 53p a day for electricity and 30p a day for gas for people who pay by direct debit. And for those who pay on receipt of bills, "these costs are even higher", said MoneySavingExpert.
The charge is included in energy bills and "covers the cost to maintain the energy supply network, take meter readings, and support government social schemes, for example helping people that cannot afford energy, and environmental schemes", Ofgem explained.
How much people pay "will depend on your supplier and where you live", but the charge is applied daily, "even if you do not use any energy on that day".
The charge is included in the energy price cap. Not all suppliers apply the fee, however, with customers instead paying a "bit more for the first one or two units of energy used".
Why are standing charges controversial?
Daily standing charges have typically increased by 60% in the past two years. And as the cost-of-living crisis continues to bite, "more people – from campaigners to energy bosses – are starting to question suppliers' fees", said The Guardian's consumer affairs correspondent Zoe Woods.
Standing charges are especially controversial, she added, because "no matter how many jumpers you wear or appliances you turn off", there is no avoiding these "flat daily fees".
This can "discourage" people from reducing their energy use, said MoneySavingExpert, as "there is only so much they can save from doing so".
Ofgem is now asking consumers, suppliers, charities and consumer groups for their views on how an alternative system could work.
How could the standing charge be reformed?
Fuel poverty campaign group National Energy Action is calling on Ofgem to remove standing charges for vulnerable pre-payment customers and stop regional differences.
The charity's Peter Smith argued that an "overhaul of the system is long overdue", adding: "How can it be right that someone who can't afford any energy for their home still pays a daily charge that is the same or more than someone in a mansion?"
British Gas owner Centrica has suggested that the charge could be rolled into the unit cost when working out the energy price cap – rather than being calculated separately – to "reduce complexity" and ensure households see the benefits of "carefully managing their energy".
Could reforms mean lower energy bills?
Previous reviews of the standing charges system concluded that there would "winners and losers" from alternative methods, said the BBC's cost-of-living correspondent Kevin Peachey. Suppliers would still have to cover costs , which would usually mean charging a "higher price" for every unit of power.
Although most lower-income households would benefit, Ofgem has estimated that around 1.2 million would face significant bill hikes if standing charges were solely based on "volumetric charging" or just how much energy was used.
These households would include some "vulnerable customers with high energy needs, like those reliant on medical equipment or electric heating to keep warm", the watchdog warned, and would face "an increase in their bills by twice as much as gainers would see their bills fall".