'No one's judging': geeks brave the heat at Darwin's answer to Comic-Con
Beneath Darwin's singlets and thongs are hearts beating for all things geek.
On Saturday, an extreme heatwave did not stop Territorians from pulling on their wigs, spandex and face paint to cosplay for Tropicon.
Only in its second year, the one-day celebration of geek culture – board games, esports, cosplay, comics and fantasy books – drew a crowd of more than 1,300 to Darwin's Entertainment Centre, a huge turnout in a city of about 140,000.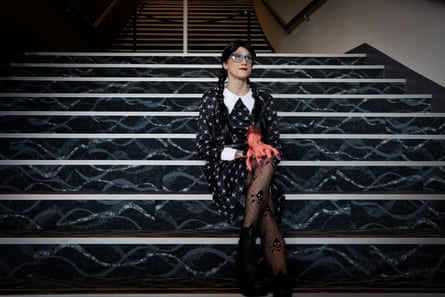 Mad Snake cafe owner and Darwin city local councillor, Sam Weston, helped organise the event. "Two years ago, I thought Darwin deserved a bit of a nerd-type event and I called all the heads of all the different nerd groups into my cafe," he said.
"The geek culture is just getting so massive now. It's not just those playing Dungeons and Dragons. It's people like me that collect Star Wars … it is a whole range of ages, genders, races and cultures that are often overlooked."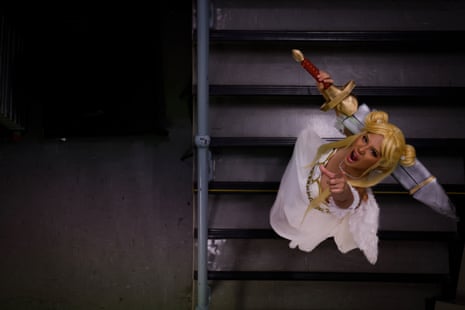 Scanning the hallways on the day underscored Weston's point: parents and children were equally enthused about their costumes.
Weston said some of the issues facing Darwin are driven by ego and masculinity, but fantasy and sci-fi can give everyone a chance to play nicely. "No one's judging no one. You can come dressed however you want, and I think that's what makes this place work."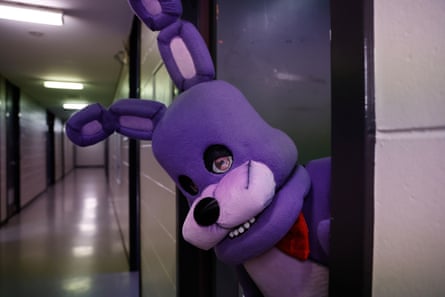 In a move welcomed by some the youngest Tropicon-goers, organisers Geek Culture Collective NT, set three rules of admission: be respectful to others, wear comfy shoes and cosplay is not consent.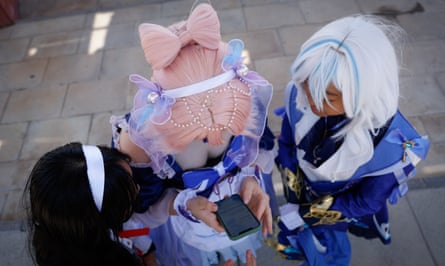 "It's a lot friendlier than when you go out cosplaying in public," said teen Jenae Haupt. "I've been cat-called in public because I'm cosplaying, it feels disgusting, but here we are safe and people just want to compliment you on your outfit or take a selfie because you brought their favourite [character] to life. It's pretty cool."
Dylan Bujnowski won the cosplay competition, dressing as Oscar, Knight of Astora from the Dark Souls video games.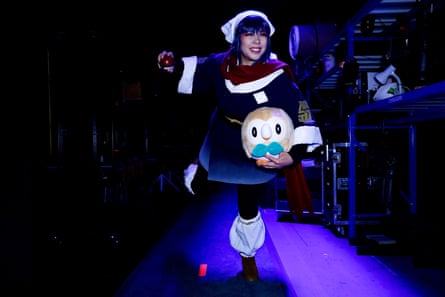 Best friends Sam and Braxton, both 12, came in second place. Months ago they decided they wanted to come as their favourite video game turned film characters: Bonnie and Freddy from Five Nights At Freddy's.
Their mums, Candice and Carrissa, also best friends, spent more than 200 hours making their sons' costumes.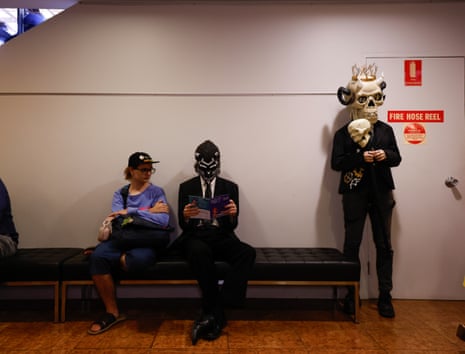 "It started off with the boys wanting to be the characters for Halloween, and I just thought if we are going to do this, we are going to go the whole hog," said Carrissa Cattermole. "We got together, made up some basic patterns and just went from there."
"We started five weeks ago and have spent every waking hour on them since. I think Bonnie was about 90 hours and Freddy 110 hours."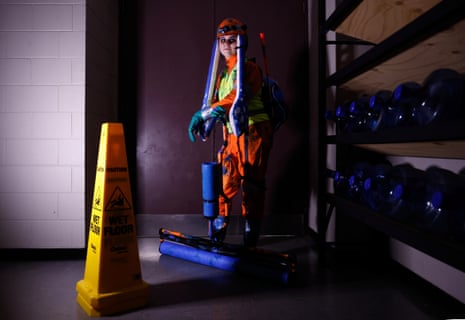 Cattermole said events like this give young people a sense of belonging.
"My son is in middle school and it's not an easy time in life. It's all about fitting in and finding your place, and all that sort of stuff, and figuring out who you are. He was really excited to come here and have other people that enjoy the same things, to realise that he's not weird."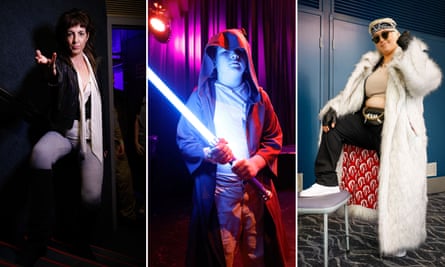 Christine Busby from K-Cosplay, who was part of the 2019 Australian team for the world cosplay summit, flew from Japan to be a special guest for the day.
"I can't believe we are in Darwin, these costumes are all so good," she told audiences during the final judging.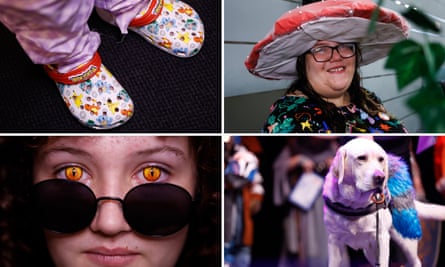 Putting the final touches on her costume backstage – Pokémon Legends character Akemi – Busby described cosplay as a source of joy and reprieve.
"You let your imagination run wild. You always think of the wonder like, what if we were in space or a fantasy world? … These fully fleshed-out worlds are where you can imagine yourself and just escape," she said.
But she also sees fantasy as a space of possibility. She hopes days like Tropicon can help people to "look for the good in the world and strive for a kinder future".