Here Are The Thanksgiving Dishes You Really Need To Make At Home (With Recipes!)
Not everyone is psyched on Thanksgiving foods. Even though the holiday has a bunch of different dishes that have remained mainstays for as long as we can remember (seriously, when was the last time something new became a staple of the holiday?), some of the foods can be incredibly polarizing. For every universally loved option like mashed potatoes, stuffing, gravy, and pumpkin pie, there are a few clunkers out there — canned cranberry sauce, sweet potatoes, ambrosia. Also, on many occasions, the dry-ass turkey itself.
And yet… these foods remain mainstays. Why? We think cutting corners is to blame.
We get it, Thanksgiving is a stressful holiday that falls during a stressful time of the year and sometimes you just don't have the time to brine a turkey, cook it to perfection, and make the stuffing, or make your own gravy from the meat drippings. This means you're probably turning to boxed foods that cut the cooking time considerably. We've all been there. But if you want to ensure you have the best Thanksgiving possible, you really should try to make some of this stuff from scratch.
Today, we're naming all the dishes you should put the effort into to making yourself. For some of these dishes, we'll even point you to recipes that we've published in the past! Let's cook.
MUST MAKE — Macaroni & Cheese
Why You Should Make It Yourself
We don't blame you for wanting to go the box route here, there are plenty of great mac & cheese brands out there, but no matter how good your favorite is, it'll never compare to the real thing. Also, it takes maybe 5 minutes longer to make mac and cheese yourself, so it's not like the box is saving you that much time.
The biggest benefit of making your mac & cheese is that you get to control the blend of cheeses, rather than using that salty cheese "product" that most boxes come with. What sounds better, a pouch of Velveta or a blend of cheddar, parmesan, and possibly Gruyere? Hell, throw some smoked gouda in there! Our point is that when you control the cheese blend you control the subtleties of the flavor. Great cheese makes for great mac & cheese.
BOTTOM LINE:
Pre-cooked mac and cheese is true trash and the boxed stuff is often middling (and looks boxed, which turns many off!). If you're looking for a delicious homemade mac & cheese recipe, we've got you!
MUST MAKE — Mashed Potatoes
Why You Should Make It Yourself
Texture, texture, texture! Real mashed potatoes have a wonderful mouthfeel whether you're the type that leaves the skin in the mash (you should do this) or not. Instant mashed potatoes tend to have this smoothed-out puree-like consistency — they're also way saltier, less buttery, and full of a bunch of weird preservatives.
The butter in boxed potatoes tends to taste cheap, like the butter in microwaved popcorn. The dish lacks dimension, texture, and flavor, and is generally made from russet potatoes. Russet potatoes are fine but red potatoes are better, or a mix of red and Yukon gold and Russet.
Yukon gold is going to give you a nice buttery texture, Russet will bring in some fluff, and red will add the thickness.
BOTTOM LINE:
Making your own mashed potatoes is incredibly easy. Grab your selected potatoes, cut them in fours, bring to a boil until tender, drain, toss in a pan with butter and cream, mash until your desired consistency, top off with salt, more butter, and black pepper to taste. You got this!
TRY TO MAKE — Cranberry Sauce
Why You Should Make It Yourself
We named cranberry sauce as one of the all-time worst Thanksgiving sides and that's because most people treat this dish as an after-thought and buy the canned version. But in truth, this tart and sweet dish adds a lot of complexity to your favorite savory Thanksgiving dishes, which is why you should give it the respect it deserves and make it yourself.
Luckily for you, homemade cranberry sauce is incredibly easy to make and you can make it days in advance. For the best homemade cranberry sauce, you're going to want to turn to Uproxx's whiskey expert Zach Johnston who makes a bourbon-infused cranberry sauce every year. In Zach's words, "the woody spices really add a nice sharpness and dark/wintry element with a hint of bitterness. There's a touch of sweetness… the bourbon just peeks through with an almost brandied cherry vibe with a hint of vanilla."
BOTTOM LINE:
Tell us your mouth isn't watering from reading about our homemade cranberry sauce. Has that ever happened with the canned stuff? For the bourbon-infused cranberry sauce recipe, click here.
TRY TO MAKE — Green Bean Casserole
Why You Should Make It Yourself
This is a no-brainer, if you want your green bean casserole to be delicious, you have to make it at home. Again the real benefit of the scratch-made stuff is the texture of the dish, specifically the green beans. They get mushy and soggy and limp at the store and those are all words you just don't want to think about when eating.
BOTTOM LINE:
A green bean casserole made with fresh green beans will have a superior snap to it and a more pronounced earthy and mildly sweet flavor. You're also totally in control of what else you put in it — looking to up the umami and change the texture? Add actual mushrooms into the dish. The possibilities are endless.
MUST MAKE — Potatoes Au Gratin
Why You Should Make It Yourself
You're never going to find a box of Potatoes Au Gratin that even comes close to the real thing. Even fans of the boxed stuff will offer this caveat when talking about their favorite brand "for a box, it's pretty good."
But we don't want pretty good, we want "fall all over ourselves" great. We want you to bite into a dish of potatoes au gratin and say "holy f*ck!" right next to your grandma.
BOTTOM LINE:
Allow us to point you in the direction of Uproxx Life Editor Steve Bramucci's Four Cheese Potatoes Au Gratin, which are seasoned with bacon, parsley, sage, rosemary, and thyme. This guy grows his own thyme… we promise, you don't have to do that. But do follow the Four Cheese Potatoes Au Gratin recipe here.
TRY TO MAKE — Stuffing
Why You Should Make It Yourself
Look, it's better to have boxed stuffing than no stuffing at all, but if you really want to win Thanksgiving, make your own. Everyone will appreciate the effort because homemade stuffing rules.
Like all boxed foods, pre-made stuffing has way too much sodium. Plus it's not very inventive. And because this is a carb-rich dish that you're going to want a lot of, going the extra mile and making it yourself results in an overall better dish that you won't feel as much guilt about eating.
BOTTOM LINE:
We have your back here, we're offering not just one stuffing recipe, but three all crafted by Uproxx's staff as part of a cooking battle. There is an "Everything Bagel" stuffing, a "Chorizo Pecan" stuffing, and something called a "Four Times Four" stuffing that contains four dried fruits, fresh fruits, herbs, and savory elements.
Check out the best stuffing you'll ever eat here.
IF YOU HAVE TIME — Cornbread
Why You Should Make It Yourself
No shade to dinner rolls but cornbread is the ultimate Thanksgiving bread. Rather than being a neutral palate cleanser like a common dinner roll, cornbread is sweeter, more buttery, and way more savory.
Boxed cornbread is fine, but making the real stuff is just a few more steps so we highly recommend you make your own by following Uproxx's Zach Johnston's recipe. On his cornbread, Zach says "the flavor is a mix of bright sweet corn with a hint of buttermilk tang and plenty of grassy graininess… the crispy edge is wonderfully crunchy with that semi-grainy, semi-soft interior with a truly natural swee edge."
BOTTOM LINE:
Pre-made cornbread is pretty okay. But if you have some time, follow Zach's cornbread recipe here.
IF YOU HAVE TIME — Gravy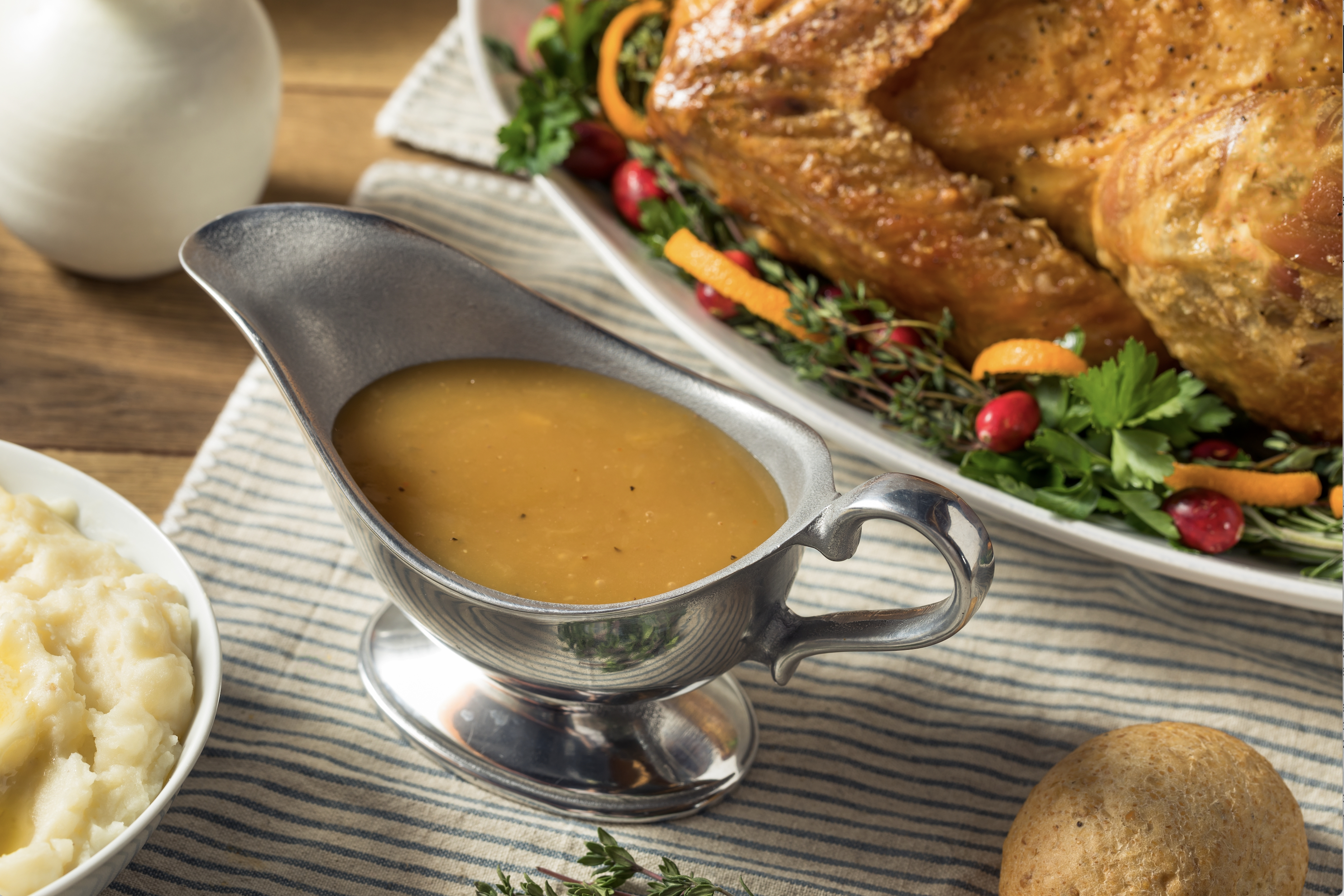 Why You Should Make It Yourself
Great gravy is all about a savory depth of flavor and richness that elevates anything it's poured onto. It's excess and its finest, it's all about giving you more, more flavor, more satisfaction, more everything! The boxed stuff, with all its extra ingredients, preservatives, and sodium just can't compare to the real thing.
BOTTOM LINE:
For the best results make your gravy using the drippings from the turkey you're roasting. The person making the turkey at your Thanksgiving should be making the gravy, if they aren't you can still make a great gravy using broth or butter.
IF YOU HAVE TIME (AND LIKE TO BAKE) — Pumpkin Pie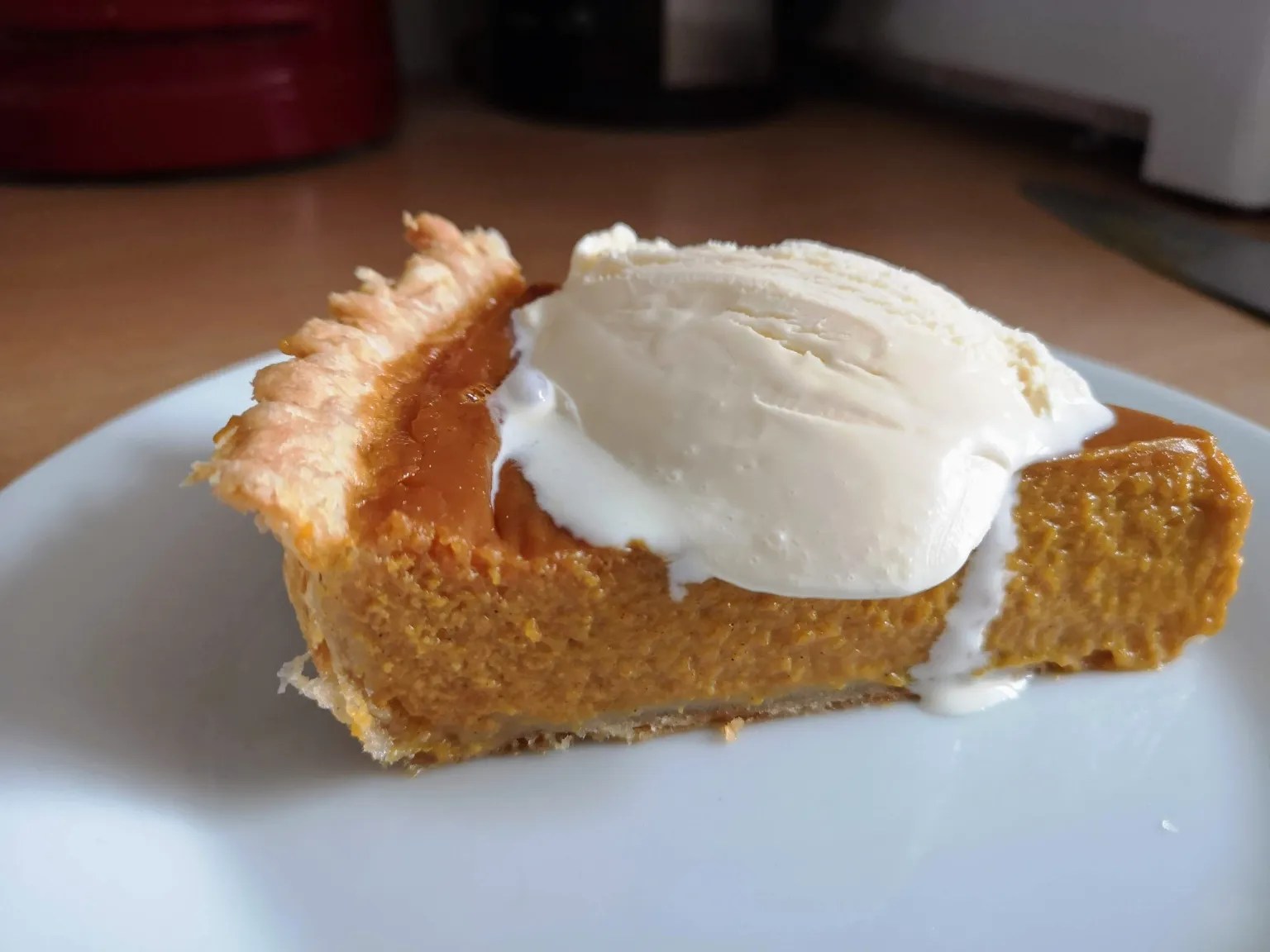 Why You Should Make It Yourself
Pumpkin pie is the ultimate comfort food, it's irresistible, that's why even after eating plate after plate of your favorite Thanksgiving foods, you're still going to want to cap the night off with a slice of pie. And if you want a perfect slice of pie, you're going to want to make your own. The reason we've singled this recipe out as "for the real pros," is not because it is particularly difficult, but because it requires some patience and yes, at least some skill.
Once again we want to point you in the direction of Uproxx's Zach Johnston who has his own homemade pumpkin pie recipe. Zach lived abroad for nearly twenty years, sometimes in places where he had no access to store-bought pumpkin pie so his pie is one born out of necessity. That's a pie you can trust!
BOTTOM LINE:
To learn how to make a pumpkin pie from scratch, click here. Otherwise, we are pretty sure we know how to get you the best store-bought options.