Alcaraz Tops Year-End Bonus Pool Ahead Of Sinner While Djokovic Remains Ineligible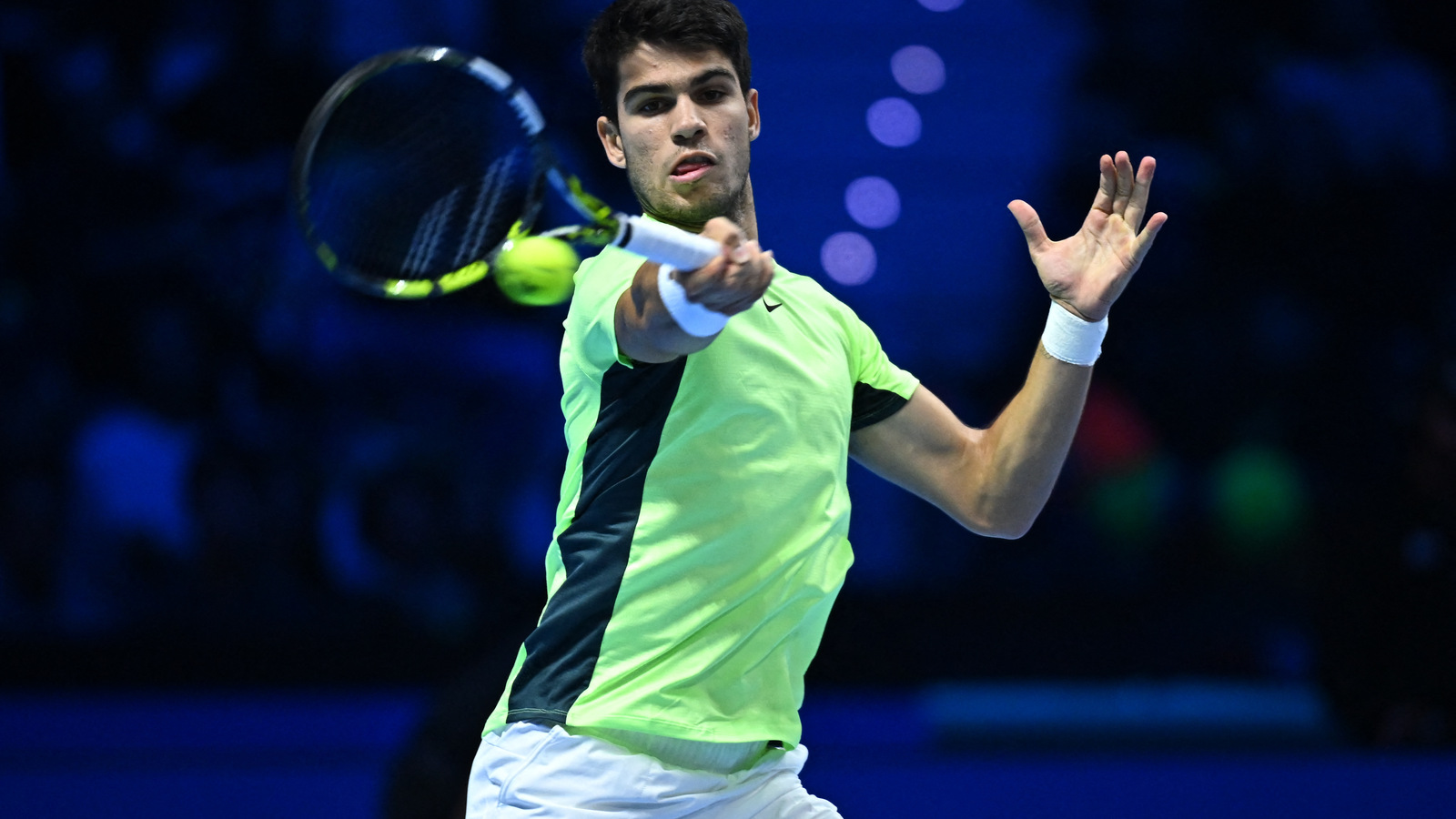 Carlos Alcaraz pipped Jannik Sinner and Daniil Medvedev to the top spot for the ATP's year-end bonus prize money pool.
Following the conclusion of the 2023 ATP Finals, it was Alcaraz who took charge of the leaderboard. This season, the ATP is offering an incentive to the Top 30 players who have accumulated the most points at the nine Masters 1000 tournaments and the year-end championships.
Those players will receive an undisclosed share of $20 million in bonus payments by the end of January 2024. Alcaraz led the charts ahead of his debut appearance in Turin, and even though he failed to progress beyond the semifinal stage, he just barely managed to fend off Jannik Sinner by 85 points.
The Spaniard finished with 3,685 points from eight Masters tournaments participations (missed Monte-Carlo, a non-Mandatory Masters) and the ATP Finals. Alcaraz won Indian Wells and Madrid, and was a runner-up in Cincinnati.
Sinner finished in second place following a runner-up finish at his home tournament in Turin (bonus will be reduced by 25% for missing one Mandatory Masters 1000 in Madrid). Daniil Medvedev, who recently won the highest bonus paycheck of the ATP 500 category, came in third.
World No. 1 Novak Djokovic finished with the fourth-most points. But there is a caveat, and it is that he is ineligible to receive any bonus payment. Djokovic did not meet one of the eligibility requirements having missed more than three Masters 1000 tournaments, as stipulated in the 2023 ATP rulebook.
"Players that are in good standing shall be eligible for the bonus pool in this section based upon the total Pepperstone ATP Rankings points earned at the ATP Tour Masters 1000 and Nitto ATP Finals events in 2023."

ATP statement on conditions and eligibility of bonus pay
"To be paid the full bonus pool amount set forth in this section a player must play all mandatory ATP Tour Masters 1000 events and the Nitto ATP Finals in which such player is a main draw direct acceptance."
Players who have missed between one and three Masters tournaments (main draw direct acceptance and withdrawal without any reason) will receive reduced bonus payments ranging from 25%, 50%, and 75% (absent and not fulfilling on-site promotional activities).
The ATP has put in place a whopping $33.5 million as part of the bonus scheme instituted last year (named OneVision plan) of which $1.3 million has been distributed at the ATP 500 level, and an additional $12.5 million is to be shared on an equal basis between players and tournaments.