Chess: England fifth at halfway in European teams, but hard work is ahead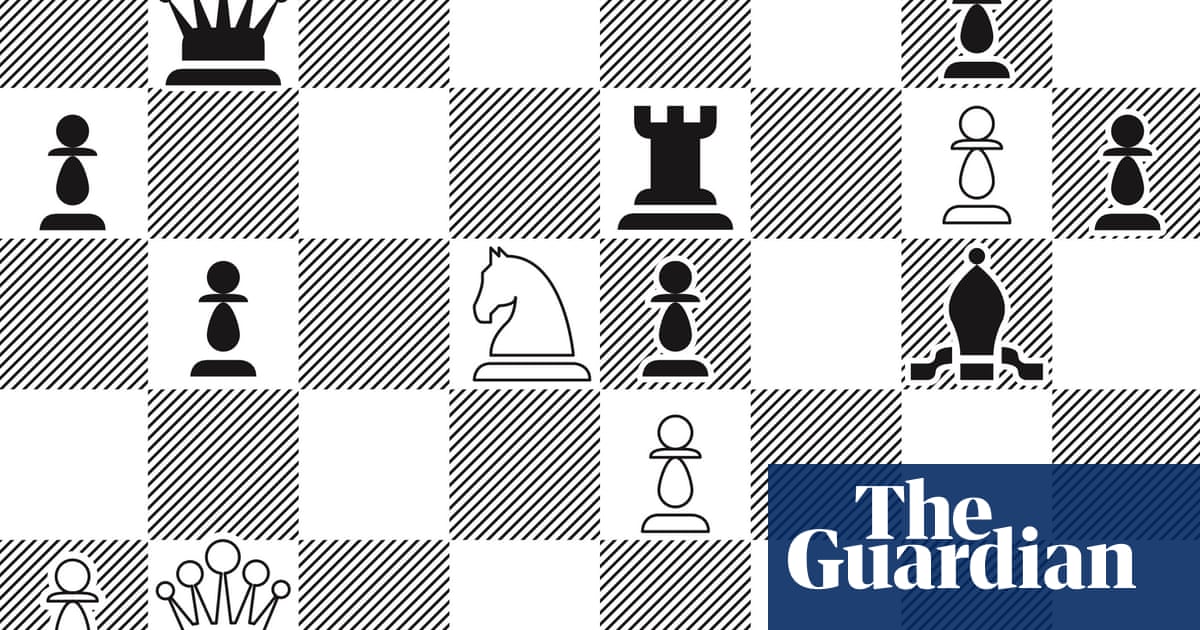 England were in fifth place going into Thursday's rest day after five of the nine rounds of the 36-nation European team championship in Budva, Montenegro. They were unbeaten, with three wins and two draws, and they were just a single match point behind the leaders, Germany. However, their task in this weekend's closing rounds will be difficult.
Favourable pairings so far mean that England have avoided playing any of the other seven teams in the leading group, but that will end starting with Friday's sixth-round match against fourth-placed Netherlands.
Only marathon grinds by Luke McShane against Turkey and by the world over-50 champion, Michael Adams, against Greece have enabled England to eke out 2.5-1.5 victories against much lower-rated opponents. All five of the squad have had dour battles. Adams, fresh from his gold medal success last week, is the top England scorer so far with 3/4, and made an impressive comeback against Croatia, winning a long endgame where he stood worse initially.
The 2021 Russian champion, Nikita Vitiugov, now leading England for the first time following his transfer a few months ago, has been solid and reliable on top board, scoring a hard-earned win against the Czech No 1, David Navara.
In general, the England players have lacked sharpness in their chosen openings, so have needed to use their long experience to grind their way to better endgames and occasional victories. At this level, well-prepared tactical opening bombs are a huge asset in preventing outrated rivals setting out their stalls for a draw.
Germany, who took the lead by beating Armenia 3-1, owed it to their top board. Vincent Keymer celebrated his 19th birthday in memorable style by defeating Haik Martirosyan in an ending where he started a pawn down. The victory also advanced Keymer into the world top 20, with India's Rameshbabu Praggnanandhaa the only teenager ahead of him.
Meanwhile, Magnus Carlsen's struggles against 2500-rated opponents, which began at the recent Qatar Open, have continued. The world No 1, with a current live rating of 2827, has scored 4/5, but that total includes two games where he won or drew from inferior or losing positions. Carlsen's remaining opponents will not get any stronger, as Norway are down to 25th place due to defeats for his teammates.
England women have had fluctuating results, but advanced to 13th place, close to their seeding, via a 4-0 fifth-round rout of North Macedonia. Lan Yao, 22, the British woman champion, has again performed well with 3/4, although that includes a dramatic win against Israel where she was losing for most of the game before her last-ditch counterattack led to checkmate.
The French open team is missing its stars. Alireza Firouzja and Maxime Vachier-Lagrave are currently playing the St Louis Rapid and Blitz prior to the elite Sinquefield Cup, which starts on 21 November. However, France is the runaway leader of the women's event at Budva, winning 13 games out of 20 with just a single defeat.
The 2023 London Chess Classic, organised by Chess in Schools and Communities, will be staged in central London from 1 to 10 December as an all-play-all of 10 competitors. The tournament will not be open to the public, but all the action will be broadcast online on a dedicated website.
The field is Dommaraju Gukesh (India), Nikita Vitiugov (England), Amin Tabatabaei (Iran), Michael Adams (England), Andrei Volokitin (Ukraine), Hans Niemann (USA), Mateusz Bartel (Poland), Jules Moussard (France), Luke McShane (England) and Shreyas Royal (England).
The tournament is sure to attract plenty of interest. The participation of the controversial Niemann stands out, as well as the opportunity for four English players, including Royal, 14, to compete against top global stars.
3894: 1 Rxg5! hxg5 2 Nf4! gxf4 3 Qxe6+! Kf8 (Rxe6 4 Rd8+ mates) 4 Qf5+ Kg8 5 Rd7 wins.