Israel-Hamas war – live: Intense gunfire heard as IDF enters Gaza's Al Shifa hospital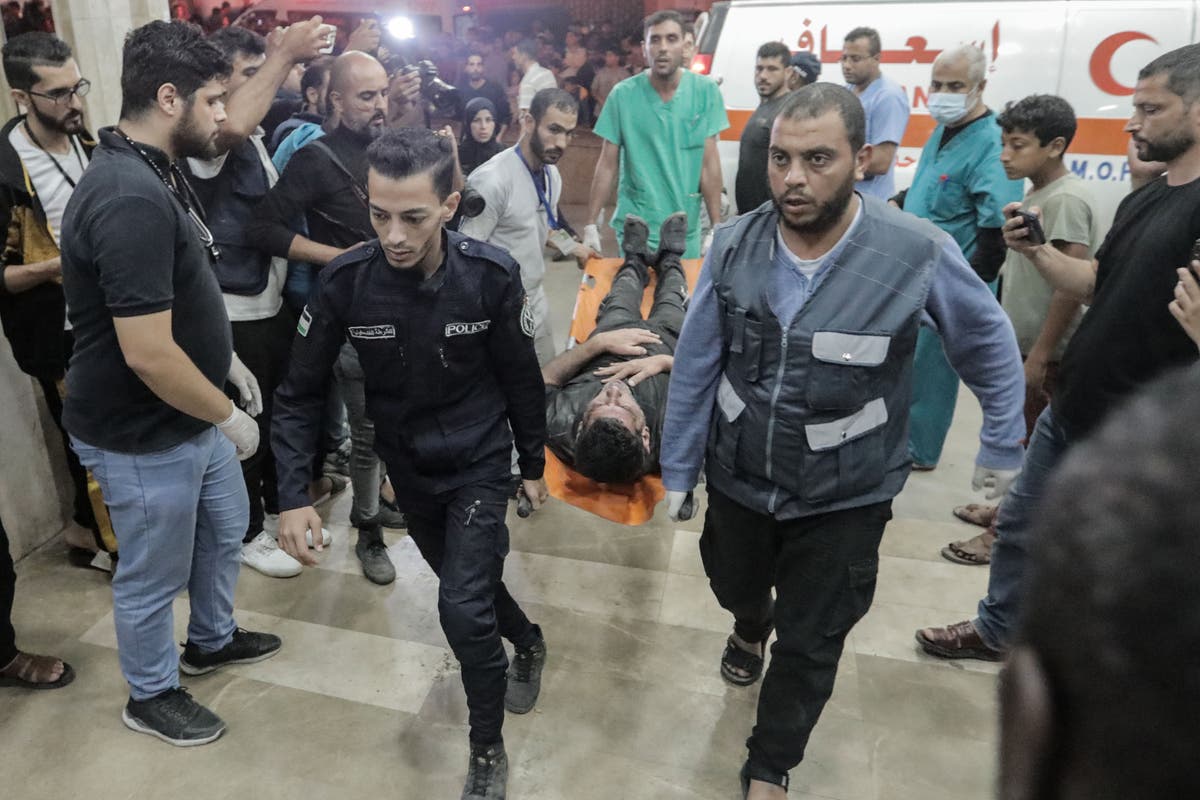 Related: John Kirby confirms Hamas and Palestinian Islamic Jihad use hospitals
Israel says its forces have entered the Al Shifa hospital, Gaza's largest medical facility, as part of the IDF's ground offensive against Hamas.
Gunfire and explosions were heard inside the hospital complex, which had been surrounded by Israeli forces in recent days but continued to operate with hundreds of patients and medical personnel still inside.
The IDF said it was conducting a "precise" operation against Hamas in a specific area of the complex while taking steps to avoid harm to civilians.
Israel accuses Hamas of using hospitals as cover for its fighters, alleging that Hamas has set up its main command centre in and beneath Al Shifa hospital. Both Hamas and hospital staff deny the Israeli allegations.
Earlier, Dr Munir al-Bursh, director-general of the Gaza health ministry, told Al Jazeera that Israeli forces had raided the western side of the medical complex.
"There are big explosions and dust entered the areas where we are. We believe an explosion occurred inside the hospital," Bursh said.
Just hours before the operation started the White House said it had its own intelligence that Hamas was using hospitals to run its military operations and store weapons. National security spokesperson John Kirby said the US does "not support striking a hospital from the air".