'My son was like: what?! Mum!' Norma Winstone, the British jazz singer being sampled by Drake
A song that has had 94m plays on Spotify since its October release begins with 64 seconds of cosmic, atmospheric music. Over a burbling analogue synthesiser and occasional ornamentation from piano and trumpet, we hear a soft, female voice narrating a journey: "Travelling forever in the dark / Darkness into blackness."
This sample from Azimuth's 1977 album track The Tunnel is followed by Drake and Yeat rapping on IDGAF, the second most played track from Drake's UK/US No 1 album, For All the Dogs ("Fuck the bitch, I make her sweat", is the beginning of their less ethereal intrusion). "I'd heard of Drake, but his wasn't ever the kind of music I'd listen to," says jazz vocalist and lyricist Norma Winstone, now 82, in her spare room in Deal, Kent, reflecting on her old group's inclusion on one of 2023's biggest rap LPs one autumn afternoon.
An email sent via her website, followed by a Zoom call with Drake's management, made her aware of the interest, she explains. "I was quite naive," she laughs. "I asked, 'Can't this rapper just send the track to me as an attachment?' I wasn't thinking about how big he might be." Then she told her oldest son, Leo Taylor, about it; he drums live for Hot Chip, and the Mercury-nominated trio the Invisible. "And he was like, what?! Mum!" She grins. "So that was that."
Winstone isn't an artist plucked by Drake from obscurity, but a British jazz stalwart who has released more than 30 albums, holds honorary fellowships from the Trinity Laban Conservatoire and Royal Academy of Music, and an MBE. Born into a poor family in Bow, east London, in 1941, Winstone's parents were huge music lovers; they used to queue for cheap seats for Sadler's Wells operas, and scrimped to get their daughter lessons on the piano owned by her grandmother (they all lived together in a rented house, unable to get a council property until Winstone was 10).
Winstone's first epiphany was at the age of eight, watching Lena Horne sing The Lady Is a Tramp in the 1948 film, Words and Music. Hearing Miles Davis's Kind of Blue was her second. "I thought this is the kind of music I want to be in, but there was no process then, no jazz education – I had no idea how you could do it." Chance intervened in the early 1960s when a colleague heard her singing in the office, inviting her to a jazz night in East Ham; Winstone asked the trio if she could try a few songs, and later they asked her to join them. "It just went on from there."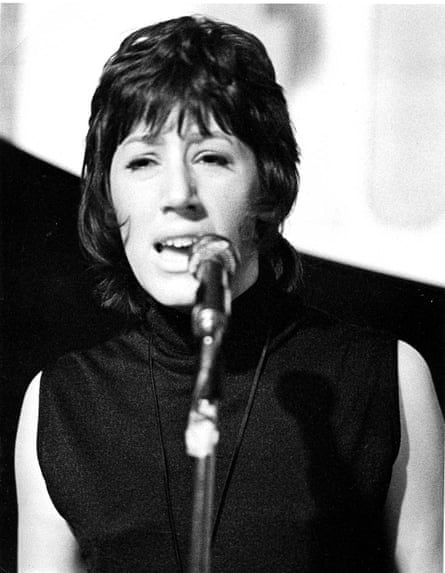 Winner of Melody Maker's jazz singer of the year poll in 1971, Winstone's early recordings are a crate-digger's dream. Her first appearance was on 1969's Hum Dono, by the Jamaican saxophonist Joe Harriott and Indian guitarist Amancio D'Silva. Trunk Records has reissued it; an original is listed on Discogs for £2,200. Three years later came her debut album, the wildly experimental Edge of Time, full of her fluttering staccato. A near-mint copy today: £495.
Blending her wordless vocal improvisations seemingly effortlessly with instruments, Winstone then added lyrics to The Tunnel, which began life in 1977 as a loop set up by her then-husband, pianist John Taylor, on his newly acquired EMS Synthi AKS synthesiser. "It sounded so otherworldly, but also slightly sinister," she remembers. "Maybe that's where the line 'travelling forever in the dark' came from. I like my lyrics to echo something about the music without being too specific. I think it's always nice when there's a bit of mystery, when a song is about something else."
Taylor took the track to Manfred Eicher, boss of Munich-based label ECM Records, who recommended the introduction of trumpeter and flugelhorn player Kenny Wheeler to the mix; Azimuth became a band from that moment, and five albums followed, up to 1995's How It Was Then … Never Again. Winstone's career has stayed varied, including work with big bands and orchestras, and covering Madonna, Harry Nilsson and Nick Drake on 2014's Dance Without Answer. She is currently preparing a night of French chanson and folk song at the Guildhall School of Music and Drama, but little has surprised her as much as the Drake sample.
She doesn't know how he came across The Tunnel, she says. When I suggest he might have heard it on Floating Points' 2019 Late Night Tales compilation, she smiles, adding that she knows Floating Points – AKA British producer Sam Shepherd – through Leo a bit. "He once mentioned that his favourite album was an obscure one: Kenny Wheeler's Music for Large and Small Ensembles. Leo replied: my mum and dad are on that."
Drake – or perhaps his producers Bnyx, Sebastian Shah and Harley Arsenault – cut "some of the piano at the beginning" of The Tunnel, she adds, "but he's left a lot of the good stuff, and I'm so pleased about that." People also keep asking if she's going to be rich. "And I say, I don't know, but that'd be nice, wouldn't it?" She's still amazed that "something can be around that length of time and suddenly be picked up, and that Drake has done his own thing with it, but hasn't destroyed it." She smiles. "He's just gone into his own tunnel."