Why I'm throwing a party to celebrate menopause | Christine Tondorf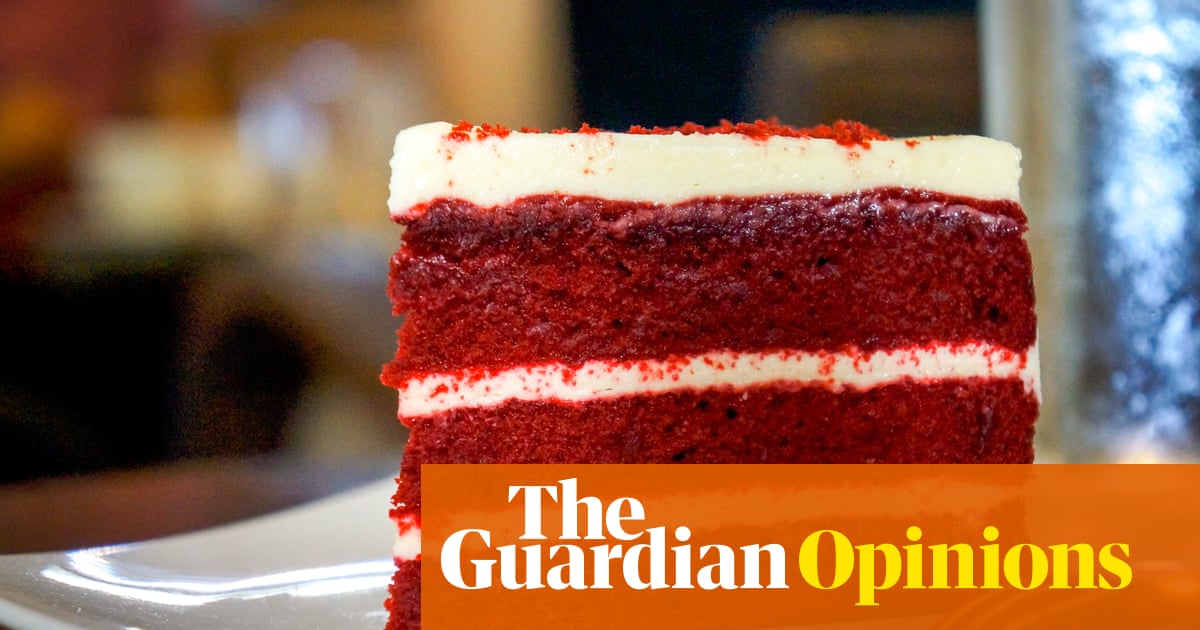 I've been planning it for ages. Everyone will wear blue because there's going to be no more red, except for the cake – red velvet! A menopause party, a celebration to mark the "official" end of my child-bearing years. Women are menopausal 12 months after their last period.
The date for me should have been the end of November; I'd gone months without a period. It's also a week after my 55th birthday. I wanted to have my cake and eat it! Sadly, the party needs to be delayed, because another period arrived. I'm frustrated to still be perimenopausal, that desolate stage between fertility and menopause – no-man's (woman's) land.
Why am I embracing a milestone many women dread? Kaz Cooke has released a new book on some of the menopause challenges that range from sneaky wee to dry skin. Alison Daddo in her book complained of menopause symptoms that left her exhausted while Nikki Gemmell declared she was over sex in her 50s. Every woman's experience is different.
I'm happy to say goodbye to my fertility.
It's exciting to only have sex for recreation, without the risk of procreation. And the worst of my hot flushes coincided with the pandemic and working from home. I kept a fan beside my desk, though my colleagues probably wondered why I always had the I'm-riding-in-a-convertible look on Zoom.
In the lead up to menopause, a woman's hormone levels fluctuate wildly. This can trigger mood swings and feelings of anxiety and sadness.
I guess we live our lives amid the caprices of history. I was born six years after the Cuban missile crisis – when the US and the USSR squared up for nuclear war.
I started menstruating close to my 13th birthday, and in time for a family trip to Germany to meet relatives. I was a skinny Aussie wearing sanitary pads the size of surfboards. We flew into Frankfurt and the cold war. In 1981 about 300,00 Nato troops were stationed in West Germany. Soldiers were everywhere. When a military plane broke the sound barrier, a low baritone boom vibrated through the walls.
When I turned 21 the world changed direction. The Berlin Wall came down and the next decade seemed carefree. At 32, I was married and pregnant. Two months before my son's birth the twin towers in New York were attacked. A new season of angst arrived. I bunkered down in regional New South Wales and raised children. Then, with my son and daughter edging towards adulthood, the extreme weather events arrived. I was on the ground on the mid-north coast in late 2019 when a tsunami of fire rolled down the east coast and burned 600 homes in a weekend. In early 2020, the first case of Covid was recorded in Australia.
My family got the virus first in late 2021 – as the lab-testing system collapsed. In February 2022, Lismore, our service hub 16km to the west, was hit by record flooding. All roads to our town were cut. The recovery in the northern rivers continues. So, are my low moods caused by hormones or world events?
In middle-age, it feels like my body and the world are fraying – there is war and climate change is biting. Last Christmas, I passed through Canberra. My period came along, then the infrequent menstruating stopped. I'm running out of eggs and optimism. I doubt the world will avoid the worst excesses of global warming, but I'll do what I can to take action.
I never expected the planet to be in such bad shape on the eve of my 55th birthday.
At 54, I understand what Thomas Jefferson meant when he wrote in the US constitution of the right to the pursuit of happiness. Happiness gets up and runs away when you least expect it. You need to keep chasing it. I want to be happy in the here and now because I don't know what the future holds.
I want my menopause party! I have fantastic friends and family, work, and a home. I'm not fretting about the end of my fertility – or the occasional hot flush. What's a hot flush when the whole world is overheating?