The Black Saint and the Sinner Lady review – dancers take the audience with them on a wild jazz ride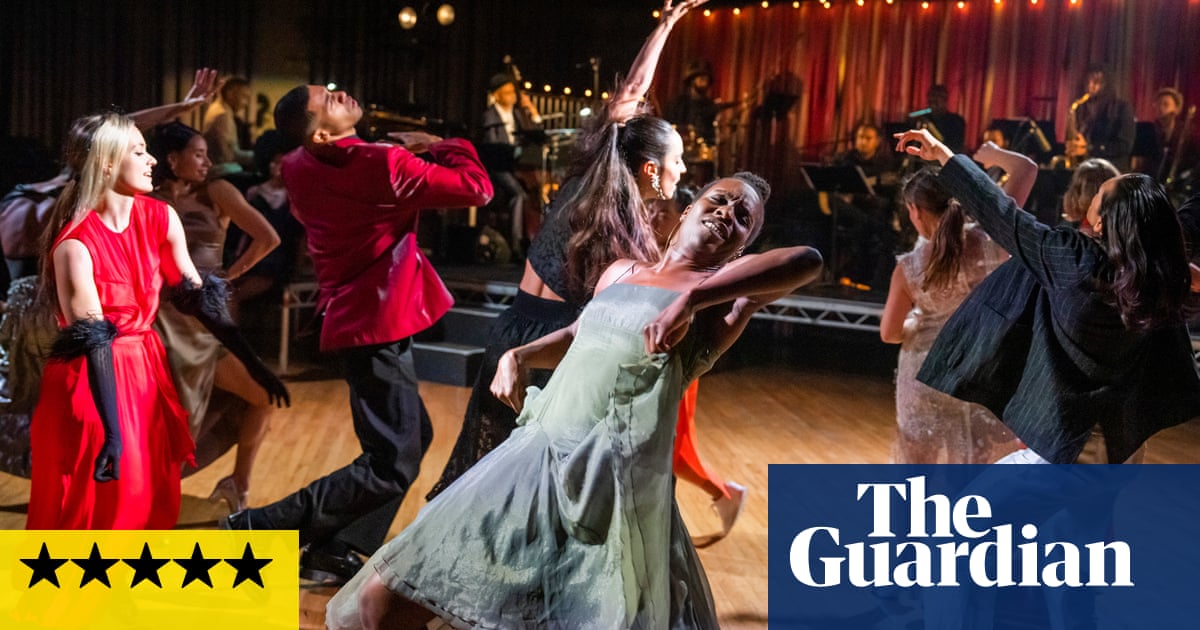 "It's not about what it looks like, it's about what it feels like," says our MC for the night, Chloe Carterr. And what does it feel like? It feels great.
The Black Saint and the Sinner Lady is the landmark 1963 album by jazz bassist/composer Charles Mingus. Mingus always intended it to be danced to, but at the time it never was. That was an irresistible invitation to performance company Clod Ensemble, who hatched the idea of a live show where everyone – audience included – is invited to "let the music move through you".
Peter Edwards, musical director of the Nu Civilisation Orchestra, has transcribed the whole score by ear, and his band play with spirit (although the venue's high, arched ceiling means the sound is muddier than ideal). First we warm up with three short pieces (by Edwards, Romarna Campbell and Clod Ensemble's Paul Clark) and then on to Mingus' masterpiece. They all work roughly the same way: a company of dancers lead the way, setting up a groove. The audience can join them on the floor (but they don't have to – no pressure); we fall into a circle while dancers take solos, then everyone floods on to the floor with joyous faces.
Loosely choreographed by Clod Ensemble's Suzy Willson, the dancers improvise as if they're musicians. There's classy Maycie-Ann St-Louis who brings authority and sensitivity, her regal power melting into rich music; Valerie Ebuwa pushes deep inside a sax melody, transliterating with her body, and her pleasure in the exchange is tinglingly tangible. Arran Green's body becomes a full drum kit, scattering limbs/beats wildly across the floor, throwing in the odd headspin, too; sharp-edged Faye Stoeser vogues to Spanish guitar, and later on pretzels herself, limbs knotting with stealth muscle-power. All the while they are illustrating the slink and stretch of the sound, the raw brass and unexpected stylistic swerves.
It's a different way of listening, getting inside the music with gentle guidance and expressive freedom. In the crowd, patterns are set in viral motion, and it's a delight to be caught up in it, swept up in a wave with the simple pleasure of synchrony, community and great music.