Tsitsipas Reportedly Abandons Practice For Second Consecutive Day Ahead Of ATP Finals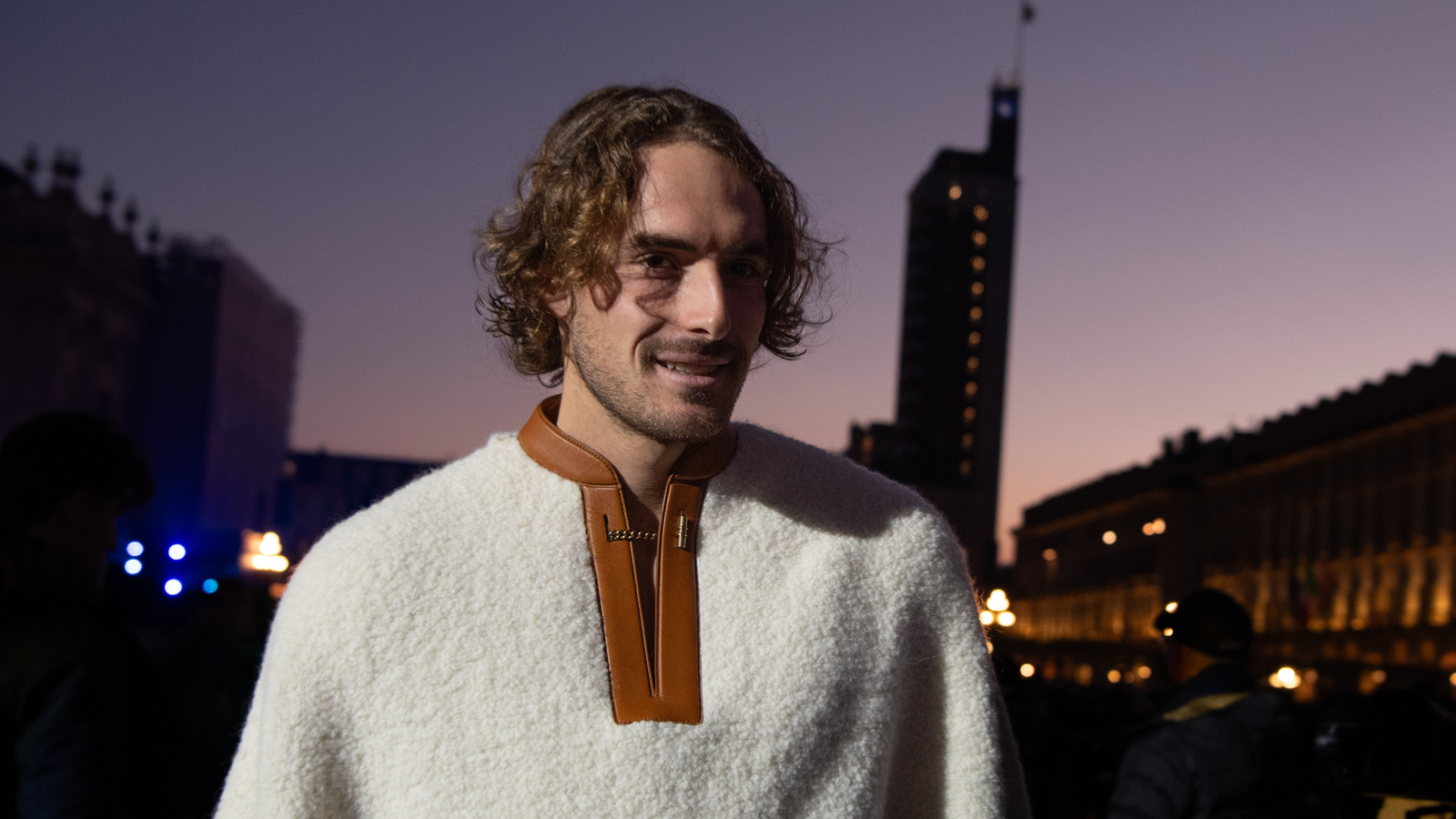 Stefanos Tsitsipas is in a race against time to overcome a reported elbow injury that appears to have flared up while practicing at the ATP Finals.
This year's season finale commences on Sunday, November 12, with Tsitsipas scheduled in the first match of the tournament against the home player and fourth seed Jannik Sinner. Tsitsipas owns a commanding lead in the head-to-head against the Italian.
However, Sinner has turned a corner since they met at the Australian Open earlier this season. He defeated Tsitsipas in Rotterdam and is currently ranked a couple of spots higher than the Greek.
But according to Portuguese journalist Jose Morgado, Tsitsipas' preparations for the upcoming match against Sinner in Turin have been affected by a recurrence of elbow injury. In fact, Tsitsipas stopped in the middle of his practice for the second day in a row, which suggests he is in pain.
"Reports from Turin that Tsitsipas stopped in the middle of his practice for a 2nd consecutive day. Elbow not at 100%. Tsitsipas is scheduled to open the event vs. Sinner tomorrow 2.30 pm local. Hurkacz is the 1st alternate. A pity because Tsitsipas has been playing well lately," Morgado posted on X.
At this point, we can only speculate. It is also possible he could be exhausting all the necessary precautions and not exacerbate the injury. Tsitsipas has battled elbow problems in the past.
He underwent elbow surgery in 2021 during the off-season. Last year, he revealed that he had suffered the injury for "many years" while on tour and considered quitting altogether. Tsitsipas has been one of the staunchest critics of the current tennis balls which have been linked to causing wrist, elbow, and shoulder injuries.
If Tsitsipas withdraws, it will be a big disappointment after working so hard in the autumn to get his season back on track. He made three successive semifinals on indoor hard courts which proved sufficient to earn him a spot in the Top 8 of this year's race.