Fernandez Teams Up With Dabrowski To Send Canada Into Final At Billie Jean King Cup Finals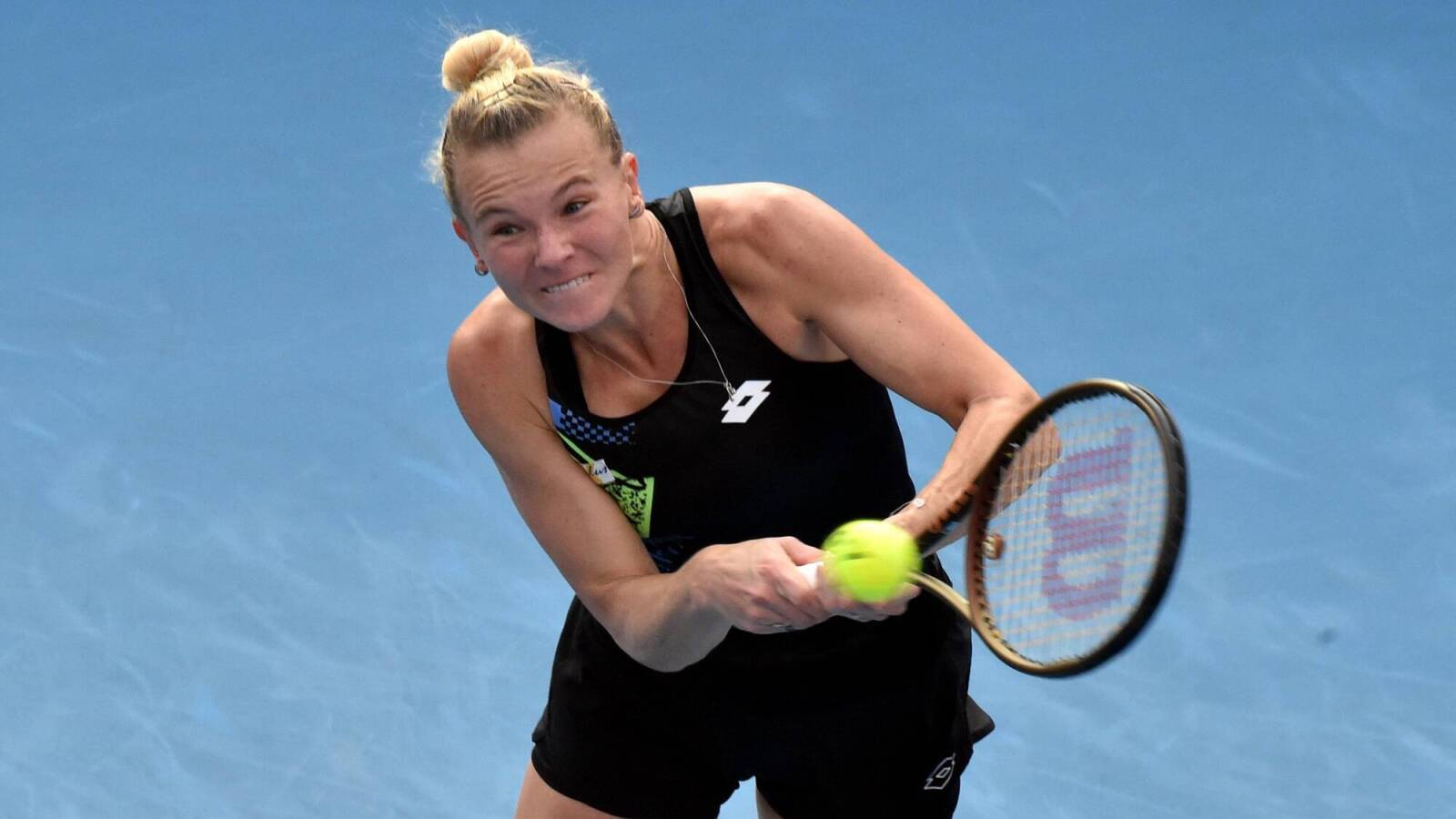 Leylah Fernandez has joined forces with Gabriela Dabrowski to beat Barbora Krejcikova and Katerina Siniakova, and send Canada into the final at the 2023 Billie Jean King Cup Finals.
The 21-year-old Canadian has shown great form on the WTA Tour in recent weeks. She was on a seven-match win streak, and funnily enough, it was Katerina Siniakova who snapped that streak.
But that didn't matter much for Fernandez as she proved to be in incredible form at the 2023 Billie Jean King Cup Finals in Seville. First, beating Sara Sorribes Tormo, then overcoming Magda Linette, before besting also Marketa Vondrousova.
The Canadian won all three of her singles matches at the tournament, but with the semifinal tie against the Czech Republic levelled at 1-1 after two singles matches, she needed to step up once again if she wanted to see her country play in the final.
In the previous two doubles matches, Canada's Gabriela Dabrowski teamed up with soon-to-be pickleball pro Eugenie Bouchard, and despite winning both, Fernandez's form couldn't be ignored, and that's why she was nominated to play in doubles against the Czech Republic.
Facing probably the strongest doubles team in the world, which also eliminated the United States, the Canadians knew that they had a very difficult task. However, Dabrowski and Fernandez played together six times before, winning four of those matches and all three that were played at the Billie Jean King Cup.
And in the first set, they showed why. Both teams held their serves comfortably, but in the crucial moment, at 5-all, the Canadian duo increased the intensity and used the only break point of the set to win it 7-5.
Fernandez and Dabrowski would continue their charge towards the spot in the final, breaking the Czech duo in the seventh game of the second set and leading 4-3, only two service games away from the win.
But Krejcikova and Siniakova refused to give up. The Czech pairing immediately broke back and sent the second set into a tie-break. However, ultimately, Fernandez and Dabrowski proved to be just too good, winning the match 7-5, 7-6(3) to send their country into the 2023 Billie Jean King Cup Finals final.
In the final, they will face Italy on November 12th, after the Italians comfortably bested Slovenia in the semifinal tie, 2-0. Italy and Canada met four times in the past, with Italy's sole win coming in 1984.
On the other hand, Canadians were able to overpower Italy 3-0 in November 2022 in Glasgow, Great Britain, and Fernandez lost only two games in two matches then, beating Martina Trevisan 6-0, 6-0, and winning in doubles with Dabrowski against Lucia Bronzetti and Jasmine Paolini 6-1, 6-1.