Tim Scott Introduces Girlfriend After Months Of Speculation On Campaign Trail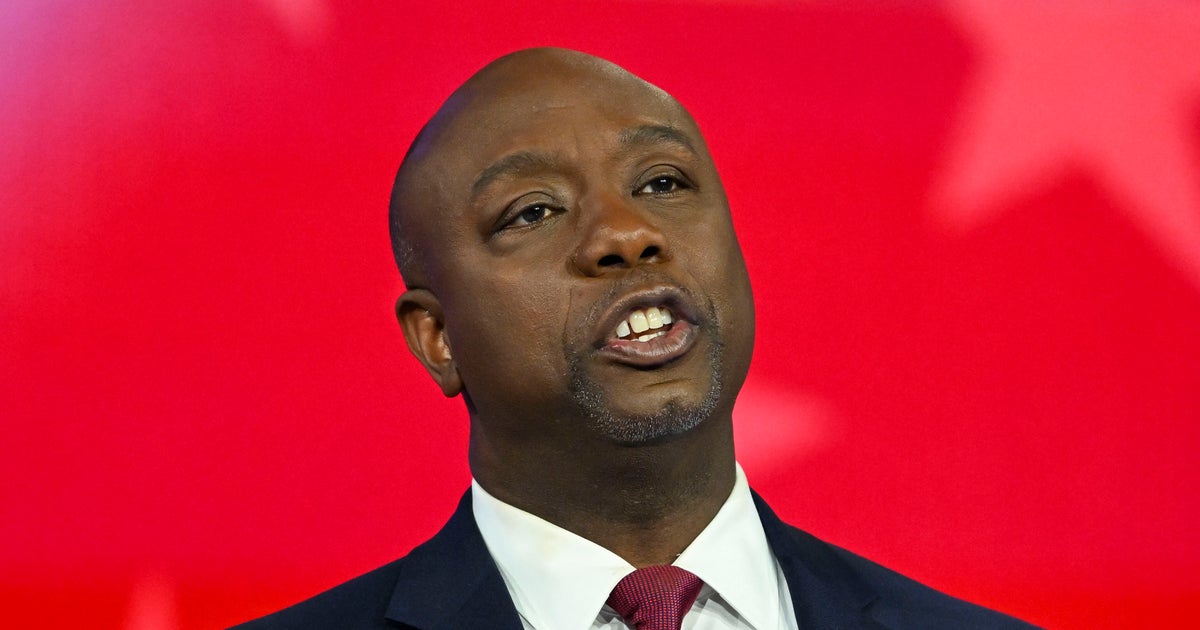 Sen. Tim Scott (R-SC), whose single status had reportedly concerned potential Republican donors, publicly introduced his girlfriend after the Republican debate on Wednesday. The conservative lawmaker had previously withheld her identity and kept her out of the public eye on the campaign trail. (Watch the video below.)
NBC showed Scott posing onstage with Mindy Noce, a Charleston interior designer and mother of three whom the senator and his campaign later confirmed was his girlfriend. He then briefly held her hand as they parted in the clip.
When asked about her in the spin room afterward, Scott said she was "great." But he didn't respond to a reporter asking if this represented a "soft launch" of his relationship, the Daily Mail reported. He said they'd been dating for several months.
Scott was fifth among GOP candidates in a recent CBS poll with 4%, well behind former President Donald Trump's commanding 61%. So the introduction of Noce may be too late in terms of luring more prominent support to his campaign.
"What is your status?" Kilmeade asked Scott while pressing to meet her.
"At this point I'm taken," Scott replied. "I have a wonderful girlfriend and we have a wonderful relationship. The good news is, God has blessed me with a smart Christian woman."
Scott said previously that relationship status shouldn't matter in determining who's fit to be president.
There is historical precedent for hitched presidents, however.