Simple blood tests for dementia to be trialled in NHS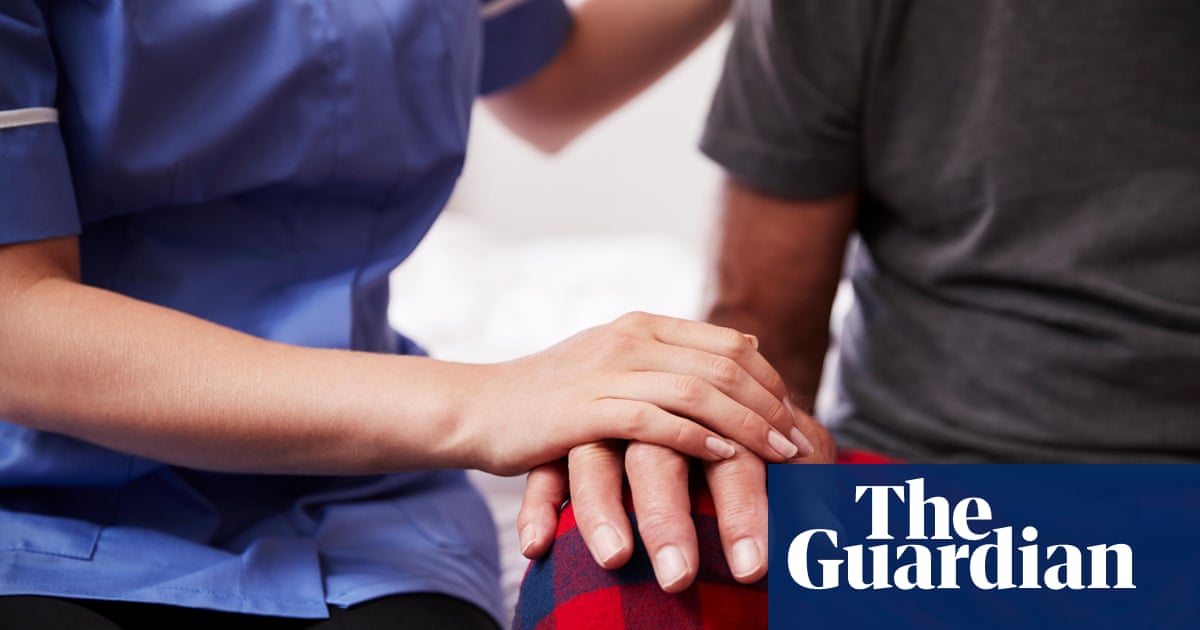 Scientists are to begin piloting simple blood tests for dementia that could revolutionise detection of the disease and within five years lead to people being diagnosed in seconds by the NHS.
Currently, getting a formal diagnosis in the UK relies on mental ability tests, brain scans or invasive and painful lumbar punctures, where a sample of cerebrospinal fluid is drawn from the lower back.
Patients and their families wait for up to four years to get an appointment and the results, charities say. More than one in three people living with dementia in England are yet to receive a formal diagnosis.
A team of researchers backed by Alzheimer's Research UK and the Alzheimer's Society have launched a £5m project to trial simple blood tests in the NHS, with the hope of speeding up diagnosis and reaching more people. They aim to be able to determine whether someone has the disease using a single drop of blood.
Blood tests are already offered in private clinics in the US and in Hong Kong, where patients can pay the equivalent of £693 to see if they have dementia up to a decade before symptoms first emerge.
Researchers behind the initiative in the UK say more work is needed to ensure tests measure the right combination of biomarkers and do not wrongly confirm or rule out the disease.
Dementia affects about 900,000 people in the UK. Experts predict that this will rise to 1.4 million by 2040.
With funding from the People's Postcode Lottery, the team is working with the National Institute for Health and Care Research to make reliable blood tests for dementia on the NHS a reality.
A range of tests are in the research stages, including tests looking for specific proteins that occur before dementia symptoms appear. The pharmaceutical firms Roche and Eli Lilly have announced that they have joined forces to develop a blood test for dementia.
The need for blood tests to diagnose Alzheimer's has become more pressing since the medicines donanemab and lecanemab were found to slow cognitive decline.
Fiona Carragher, the director of research and influencing at the Alzheimer's Society, told a briefing in London that some people faced "heartbreaking" waits of up to four years for a diagnosis, and hundreds of thousands remained undiagnosed.
"Nearly four in 10 people in the UK who have dementia have not received a diagnosis," she said. "We also know that those who do have a diagnosis have often waited many months, sometimes years, to receive it. This means thousands of families are stuck in limbo, trying to manage symptoms and plan for the future without access to the vital care and support that a diagnosis can bring.
"New drugs targeting early-stage Alzheimer's disease are just around the corner, but without a diagnosis, people simply won't be able to access them if they are approved."
She said developing a blood test for use on the NHS within five years was pivotal to enable as many people as possible to access the groundbreaking treatments on the horizon.
"This could absolutely revolutionise the way dementia is diagnosed and accelerate progress towards a blood test for dementia into UK healthcare systems – a truly gamechanging win in the fight against this devastating disease," Carragher said.
Dr Susan Kohlhaas, the executive director of research and partnerships at Alzheimer's Research UK, told the briefing: "We expect more people to be coming forward for diagnosis, we expect them to be coming forward at a younger age and we expect them to be coming forward with less obvious symptoms. We need better, more scalable tests that are also accurate and compare to current gold-standard methods.
"Significant investment is needed to ensure the NHS has the right tools to identify people with dementia much earlier than it is currently able to. Low-cost tools like blood tests that are non-invasive and simpler to administer than current gold-standard methods are the answer to this. But we need to move these tests out of the lab and assess their effectiveness in real-world settings like the NHS."