Virginia Democrats Keep Control Of Senate, Promise Continued Abortion Protections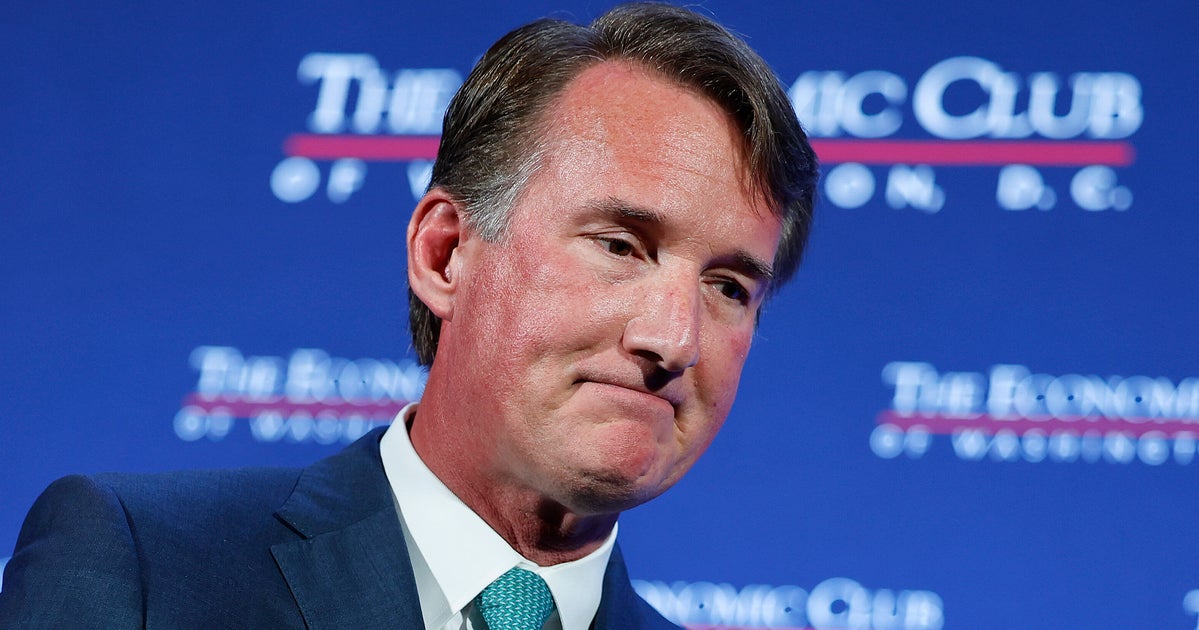 The outcome is a huge win for Democrats in the state who centered abortion care in every competitive down-ballot race this election season. It was a big test for lawmakers in the state: Tuesday was the first time the entire Virginia legislature was on the ballot since the Supreme Court repealed Roe v. Wade in June 2022.
Things grew even better for Democrats later in the night as the party won control of the state's House of Delegates from Republicans, a sharp defeat for Youngkin. Democrats will now have broad power to stop his legislative agenda, although they will require his support to get their own policies passed.
Still, Youngkin will not be able to enact a 15-week abortion ban without majority support in the state Senate. The Republican governor has continually advocated for the 15-week ban, despite the bill failing in the last legislative session.
"It's official: there will be absolutely no abortion ban legislation sent to Glenn Youngkin's desk for the duration of his term in office, period, as we have thwarted MAGA Republicans' attempt to take total control of our government and our bodies," Virginia Senate Democratic Caucus Chair Mamie Locke said in a Tuesday night statement.
"Virginia voters said they want to keep Virginia a safe haven for abortion rights, voting rights, workers' rights, justice reform, and LGBTQ rights, and that is exactly what they will get," she added.
Early in the night, The Associated Press called Senate District 16 for Democrat Schuyler VanValkenburg. VanValkenburg's race ― against an anti-abortion OB-GYN ― was a critical win that forecast Democrats would retain control of the Senate as election night went on.
Del. Danica Roem (D) also won her Senate race Tuesday night, becoming the second transgender state senator in the country.
"Danica faced an unprecedented deluge of anti-trans hate on the campaign trail, but she was not fazed nor distracted," said Annise Parker, president and CEO of LGBTQ+ Victory Fund, an organization committed to electing out LGBTQ+ elected officials.
"Her win tonight will make national headlines and serves as a deafening rebuke to bigots who continue to try and silence the LGBTQ+ community and trans people in particular," Parker added.
A 15-week abortion ban would have devastated not only Virginia but much of the Southeast that has relied on the state's abortion access since Roe fell. Abortion is legal through the second trimester, or around 26 weeks, in Virginia. Neighboring states like North Carolina, Tennessee and Kentucky have enacted severe abortion bans in the last year, causing a 60% increase in abortion care in Virginia, according to the reproductive rights organization Guttmacher Institute. Over 15 states have enacted near-total bans or extreme restrictions in the wake of the Supreme Court decision that overturned Roe — the large majority of which are in the Southeast, spanning from West Virginia to Texas.
"If you go southwest from Virginia, you have to go all the way to New Mexico until you reach a state that doesn't have an abortion ban in effect," Jamie Lockhart, president at Planned Parenthood Advocates of Virginia, told HuffPost last month. "Not only is it critical for Virginians that we remain a key access state, but it's critical for the whole South."
Youngkin poured millions of dollars into down-ballot races through his political action committee, Spirit of Virginia, in the hopes that Republicans — mainly in critical Senate districts — came out on top. But several national progressive groups — including Planned Parenthood, EMILY's List and the Democratic Legislative Campaign Committee — also raised millions to ensure pro-choice Democrats stayed in office.
Many Republicans took Youngkin's lead in recontextualizing a 15-week abortion ban as moderate; some even pushed back against the term "ban" and instead opted to use "limit." The majority of abortions in Virginia take place before the 15-week point, which seems to corroborate Republicans' talking point that the restriction is moderate. But often, the people seeking abortion care after 15 weeks are some of the most marginalized. Many are under 18, low-income aor live in rural areas with extreme barriers to care.