Timbaland Apologizes for Commenting on the Justin Timberlake/Britney Spears Drama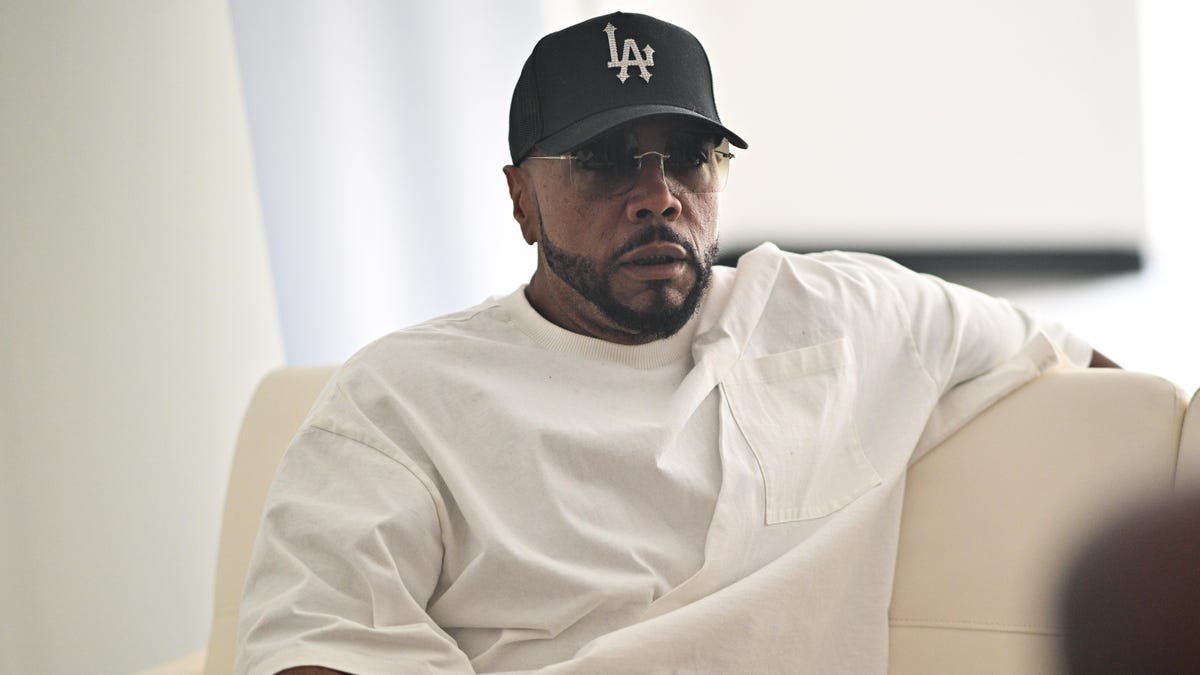 During the Oct. 29 "Sound Architects: A Producer Conversation with Timbaland" event at the Kennedy Center in Washington, D.C., the legendary producer made a joke about the Justin Timberlake/Britney Spears drama.
My Hip-Hop Story: Jason Derulo
On Tuesday, he apologized for it.
A viral clip of the video shows Timbaland discussing Timberlake's hit, "Cry Me a River," which he co-wrote and co-produced. Many believe that the song was about Spears, who dated Timberlake for three years.
In Spears' new memoir, The Woman In Me, she discusses her reaction to the hit song, along with other details of their relationship, which ended more than 20 years ago. The pop star writes about Timberlake using a "blaccent," asking her to get an abortion and dumping her in a text message.
"If it had been left up to me alone, I never would have done it," Spears wrote of terminating her accidental pregnancy. "And yet Justin was so sure that he didn't want to be a father."
Timberland, like the rest of the world, was shocked about Spears's revelations. "She going crazy, right?" Timbaland said. "I wanted to call and say, 'JT, man, you gotta put a muzzle on that girl.'"
Timbaland also implied that Spears wrote The Woman In Me to get viral exposure. "We live in an age of social media and […] everybody wanna go viral," he said. "I get it 'cause that's the way you make money, go viral – I gotta do something that gets people's attention."
While folks in the audience laughed at the remarks, Timbaland's comments predictably stirred up outrage on social media, with many considering calls for a muzzle misogynistic.
Timbaland went live on TikTok to apologize for the comments to his 1 million followers. He also shared the video of his apology on X.
"I apologize to the Britney fans and her," he said as he read a comment asking about his feelings toward women. "Yes, 'you know about respecting women?' Hell yeah."
Timbaland has produced tracks on several of Timberlake's albums, including the entirety of his classic 2006 album FutureSex/LoveSounds.