Seventeen men arrested in Sicily and US in joint anti-mafia operation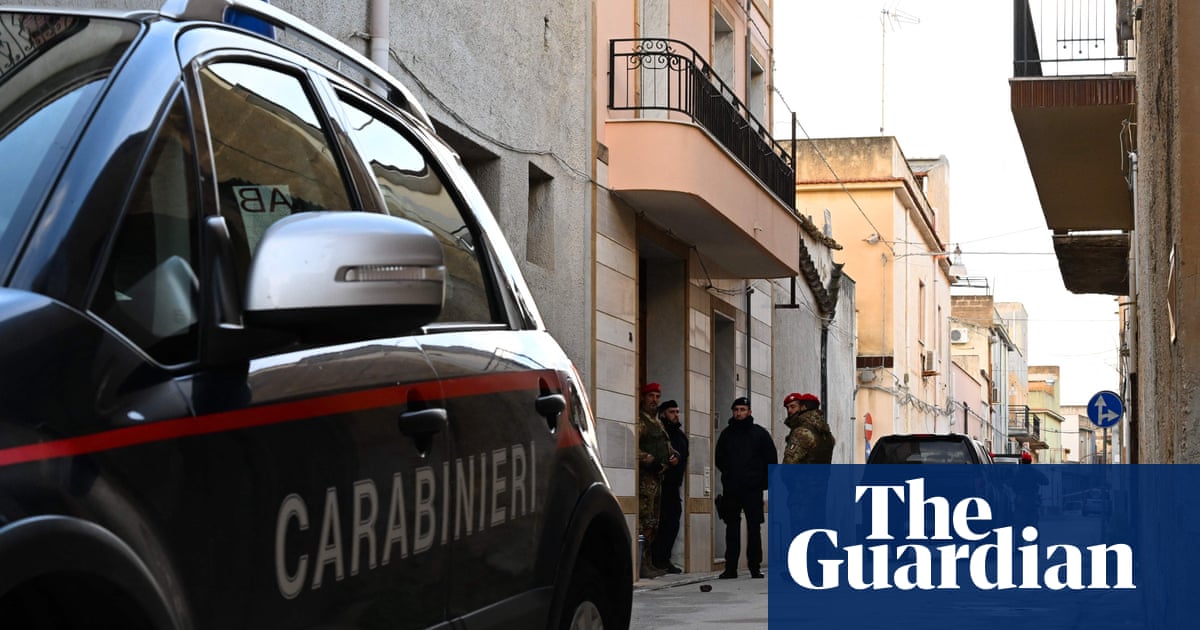 Seventeen men have been arrested in Sicily and the United States in a joint anti-mafia operation by the FBI and Italian police.
The arrests come after a two-year investigation targeting members of New York's notorious Gambino crime family and some of its Sicilian associates based in the province of Palermo. Seven men were arrested in Sicily and 10 in New York.
Prosecutors in Palermo said the investigation has shed light on "the solidity of the existing relationship" between New York and Sicilian mobsters and "American interest in the organisational affairs of the Sicilian Cosa Nostra".
The Gambinos are one of the five historic Italian American Mafia families in New York. Previous charges against family members have included murder, loan sharking, and illegal drug distribution.
Prosecutors have discovered evidence suggesting that American mafiosi were receiving training and guidance from their Sicilian "cousins" in employing a softer, less violent approach. This approach involves demanding smaller amounts from extortion victims so that the victims are less likely to seek assistance from the authorities.
According to investigators, Sicilian mafia families have also aided the Americans in targeting the relatives of New York restaurateurs residing in Sicily, coercing them into paying the pizzo, or mafia protection money.
"This operation represents yet another example of how dangerous and interconnected the network of relationships between Sicilian clans and American Mafia families is," said Chiara Colosimo, president of the Anti-Mafia Commission. "I have always believed that a global phenomenon like the mafia requires a global response, and today's investigation confirms it."
The investigators highlighted that drug trafficking continues to serve as a common business link between crime families across the ocean.
One of the first judges to tackle the drug trade between New York and Sicilian mafia families was the legendary anti-mafia magistrate Giovanni Falcone.
Between 1979 and 1984, alongside American investigators, Falcone discovered how Italian American pizzerias and restaurants were being used to cover the import of heroin from Sicily.
Sicilian mafia families purchased large quantities of morphine from Switzerland through a Turkish drug trafficker. The morphine would then be transported by sea or land to Sicily, where the mob had established hidden laboratories in the province of Palermo for refining the drugs. The refined product was then sent to northern Europe and the US.
According to investigators at the time, 30% of the heroin consumed in the United States was managed by the Sicilian Mafia.
Following that operation, Giovanni Falcone became the number one enemy of both the Sicilian and American Mafia during those years. He was assassinated in 1992 when 300 kilograms of TNT placed underneath the motorway opened a 15-meter crater in the road that claimed his life, along with those of his wife and three bodyguards.
A former Mafia hitman later claimed that the Gambino family had sent a bomb expert to Sicily to train Cosa Nostra mobsters before the assassination.