Black Friday space gifts 2023: Telescope deals, binocular discounts, camera deals and more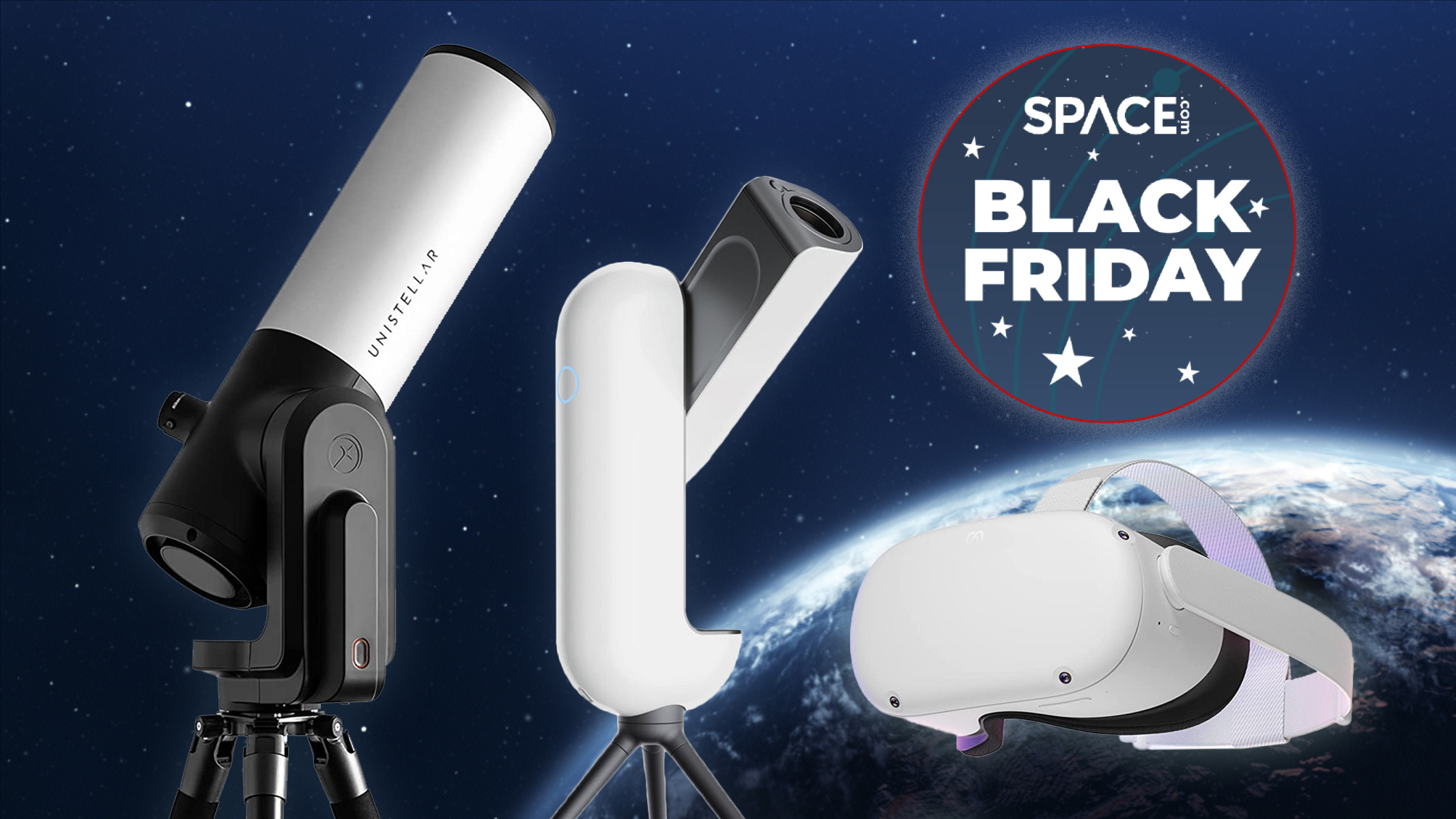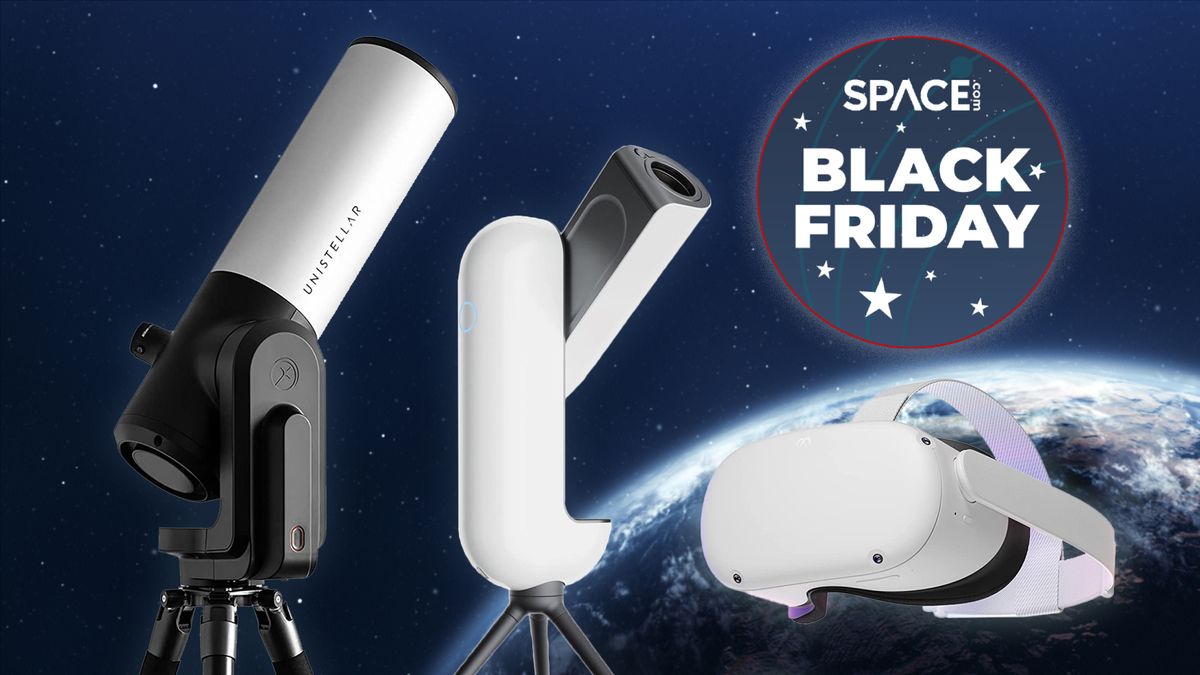 Black Friday deals: Editor's pick
Black Friday officially starts on Friday 24 November 2023, but we're already starting to see early Black Friday telescope deals, binocular deals, discounts on star projectors, camera price drops, Lego, drones and more. So for space fans looking for a good deal for holiday gifts now might be the right time to start shopping.
We've rounded up the best telescope deals and best space gift ideas for Black Friday along with a host of other bargains on star projectors, binoculars and VR headsets for the space fan in your life.
We'll be updating this page throughout the week to find the best Cyber Monday space deals as they come out. Be sure to check back often and refresh this page for the latest and greatest deals.
Editors pick of Black Friday deals
The best Black Friday deals so far
Telescopes
Telescopes for beginners
Binoculars
Star Projectors
Cameras
Drones
Lego
Lightsabers
Streaming
Black Friday Frequently Asked Questions
Why do we call Black Friday Black Friday?
It's thought that the term Black Friday was used as early as the 1950s by workers who call in sick to work the day after Thanksgiving in order to to accrue a four-day weekend but there is speculation that it also refers to sales by companies moving from being 'in the red' to 'in the black'.
When is Black Friday 2023?
Black Friday starts at midnight on Friday 24 November 2023 and continues over the weekend, changing to Cyber Monday on Monday 27 November 2023. But early Black Friday sales start as early as late October each year.
Should I wait for Black Friday deals?
Yes, if you're reading this in September or October and need to save money on your purchase. Black Friday often gives big discounts on certain products but there's no knowing for sure if the product you want will be on sale.
Amazon Prime Day is usually around 10 July and usually a second Prime Day occurs around 10 October each year, and other sites run competing sales events during this summer and fall period.
However, if you're reading this any time outside of those periods, it might be worth just shopping for the best deal and purchasing when it suits you, unless you're happy to wait until a peak trading event like Amazon Prime Day, Black Friday or Cyber Monday.
What's the difference between Black Friday and Cyber Monday?
Black Friday sales run from the friday and over the weekend. On the monday after the name flips to Cyber Monday where you can expect to see some Black Friday deals continue and other products may also be discounted.
How we test the best space gifts
To guarantee you're getting honest, up-to-date recommendations on the best space gifts to buy, here at Space.com we make sure to put every product we can get our hands on through a rigorous review to fully test each product. Each product is reviewed based on many aspects, from its construction and design, to how well it functions and its performance in the field.
While not every product in our Black Friday round-up may have been tested, we'll only recommend a product if it's similar to another which we've independently reviewed and verified to be a decent and worthwhile purchase.
For products that we have reviewed, each item is carefully tested by either our expert staff or knowledgeable freelance contributors who know their subject areas in depth. This ensures fair reviewing is backed by personal, hands-on experience with each device and is judged based on its price point, class and destined use.
We look at how easy each camera is to operate, whether it contains the latest up-to-date imaging technology, whether the cameras can shoot high-quality stills photos and high-resolution video, and also suggest if a particular camera would benefit from any additional kit to give you the best viewing experience possible.
With complete editorial independence, Space.com are here to ensure you get the best buying advice on cameras, whether you should purchase an instrument or not, making our buying guides and reviews reliable and transparent.