UK women top list of world's biggest female binge drinkers, report finds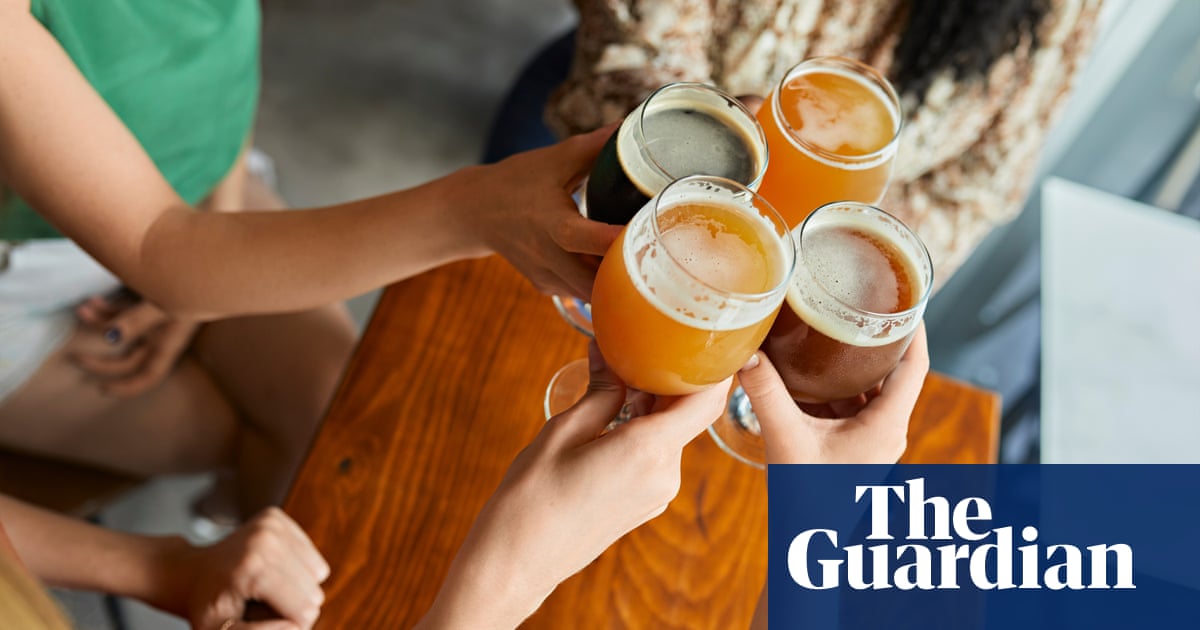 British women top the list for the world's biggest female binge drinkers, a report has found.
The Organisation for Economic Co-operation and Development (OECD) compared alcohol consumption across 33 countries.
The UK was first in the global charts for binge drinking among women – defined as having at least six drinks in a single session – with 26% doing this at least once a month. However, British men were higher, at 45%.
When both sexes were combined, the UK was ranked joint third overall with Luxembourg for binge drinking rates behind only Romania and Denmark.
Dr Richard Piper, chief executive of Alcohol Change UK, said: "Alcohol causes too much harm here in the UK. But this is totally avoidable.
"There is an overwhelming need for the government to introduce measures that we know will reduce alcohol harm and save lives such as proper controls on alcohol marketing, introducing minimum unit pricing in England like we already have in Scotland and Wales, and clearer alcohol labelling."
The OECD's report also found adults in the UK were more likely to say they vaped compared with other countries, but have lower than average smoking rates. Just 12.7% are current smokers in the UK, compared with an OECD average of 16%. However, almost one in 20 adults (4.9%) said they vaped regularly, compared with an average of 3.2%.
The report also found that the UK spends more on healthcare than comparable countries but has fewer hospital beds and diagnostic tools and pays nurses less.
The UK spends a higher than average proportion of GDP on "health system resources" – spending about 11.3% of its GDP on health in 2022.
Only five countries – the US, Germany, France, Japan and Austria – spend a greater proportion, according to the OECD report.
However, despite being one of the biggest spenders, the UK does not rank favourably on a number of healthcare measures, the report suggested.
Across the countries studied by the OECD, there were on average 4.3 hospital beds for every 1,000 people in the population in 2021.
But in the UK it was 2.4 beds for every 1,000 people, with just Mexico, Costa Rica, Colombia, Chile and Sweden reporting fewer beds.
It also has fewer MRI, CT and PET scanners compared with most of the other countries examined in the OECD's health at a glance report.
The report also concluded that on average across OECD countries, the remuneration of hospital nurses in 2021 was 20% above the average wage of all employees.
But in the UK, Switzerland, Finland and Latvia, nurses made less than the average worker, the OECD said.
Professor Nicola Ranger, chief nurse at the Royal College of Nursing, said: "Politicians should see this as an indictment. On the day the government will only give the NHS a passing reference in the king's speech, the UK is being shown up.
"The NHS is spending the money but not in the right places, like billions on agencies rather than valuing permanent staff."
A Department of Health and Social Care spokesperson said: "This report uses data from 2021 and since then we have made significant progress to boost bed numbers and diagnostic capacity.
"The NHS has met its target to roll out 10,000 hospital at home beds ahead of winter and is also delivering 5,000 more permanent hospital beds.
"We will also meet our target to open 160 community diagnostic centres a year early, as a result of the largest central cash investment in MRI and CT scanning capacity in the history of the NHS.
"Over one million staff including nurses have received a 5% pay rise for 2023-24 alongside two one-off payments, this is on top of a pay rise worth 5.5% for newly qualified nurses in 2022-23."