The Australian Wars review – a furious exposé of a place that celebrates murderous white settlers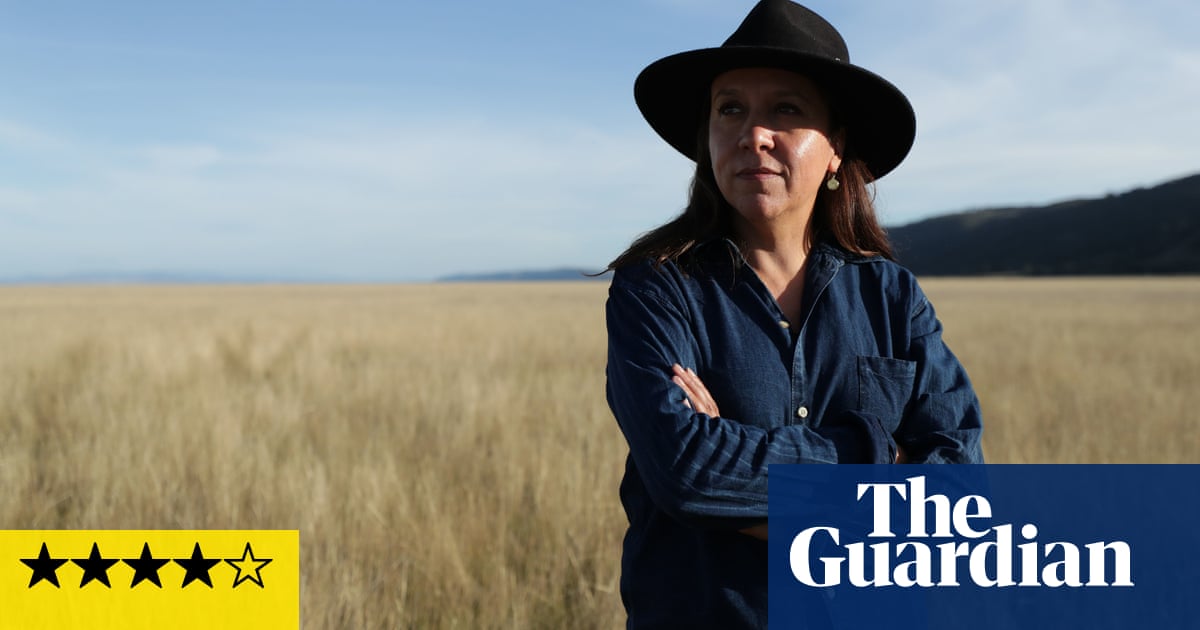 When Australia voted no in the Indigenous voice referendum last month, the news reached Britain almost instantly, but background information about Indigenous Australians was less readily accessible. For that, you could watch the work of Indigenous film-makers, such as Warwick Thornton (Samson and Delilah, Sweet Country), Ivan Sen (Mystery Road), Leah Purcell (The Drover's Wife) and Rachel Perkins, the director of the musical comedy Bran Nue Dae and now this documentary. It asks, among other questions: who can we trust to tell the truth about our nations' 235-year shared history?
Perkins is a solemn, sincere presence throughout, usually clad in a black cattleman hat. She begins her journey at the Australian War Memorial in Canberra. Here, the walls are engraved with the names of the fallen and garlanded with poppies, "lest we forget". But Australia's memory is selective, says Perkins. Between 1788 and 1934, about 100,000 Indigenous lives were lost in conflicts between British settlers and the Indigenous population. It is a figure similar to the number who died fighting in Australia's wars overseas, yet only those in the second group are commemorated.
Perhaps you think these were only frontier "skirmishes" or local land disputes, which happened too long ago to warrant official notice. Perkins dismisses such excuses by visiting the sites of the massacres – most of them also unmarked – and talking to the descendants of those who killed and were killed. Other aspects of this history are even more painful to discuss, such as the systematic sexual violence and exploitation perpetrated against Indigenous women by white settlers – to which Perkins' family history bears witness – and the "native" police forces of Queensland and elsewhere, which made Indigenous men complicit in some of the most deadly violence.
With the help of experts from across the continent, Perkins diligently investigates these dark corners, revealing that, while tactics changed as the British administration gave way to state parliaments and a federated commonwealth, a through-line of legalised brutality can be traced to the present day. As the historian Prof Henry Reynolds points out, Indigenous people would be declared British subjects living on crown land one moment, then declared "outside the king's peace" when it was convenient, meaning they could be killed without it being classed as murder.
Perkins' film is in constant conversation with the Australia of today. There are the usual history documentary visits to dusty archives interspersed with dramatic reconstructions of key turning points – such as the non-fatal spearing of Governor Phillips on Eora land and the Gough homestead murders in Tasmania – but it is in the faces of Perkins' interviewees that history is most powerfully revived. One woman talks about how "awkward and difficult and emotional" it feels to attend the annual ceremony commemorating a massacre perpetrated by one of her ancestors. Another says the memorial erected on land stolen from her people and still owned by the thieves' descendants feels more like an insult than an honour. Rodney Dillon of the Palawa nation says he has never driven across Batman Bridge, named after John Batman, who shot and killed Indigenous people, and he never will: "Batman was a serial murder and he was proud of it … and [the governor] promoted him [for it]."
No one, including the historians, appears dispassionate or detached. Nor should they. The Yiman anthropologist Marcia Langton is a white-haired fury, pointing out the internal contradictions of colonial propaganda with cool disdain. Several others are moved to tears. It is affecting viewing – and it has a postscript. Since the series aired in Australia, in September 2022, the new chair of the Australian War Memorial has announced that "proper recognition of the frontier conflict" will be included in the institution's expansion in 2028.
Clearly, these are the kinds of conversations that are necessary to break through what has been termed "the great Australian silence". Now, heroes of the resistance – such as Pemulwuy, a Bidjigal man of the Eora nation, and Tunnerminnerwait of the Parperloihener clan – are getting recognition in the public record. Perhaps more importantly, the biases in the recording process are being examined. Silence has been enforced for so long, partly through a refusal to recognise the oral testimony passed down by Indigenous people as a legitimate historical source. Not only does Perkins' film question the assumption that the colonists' written records are more trustworthy, but she also seeks corroborating forensic evidence from cutting-edge archaeological research. The dead might lie, but their bones don't.