The big picture: Dennis Morris's 70s London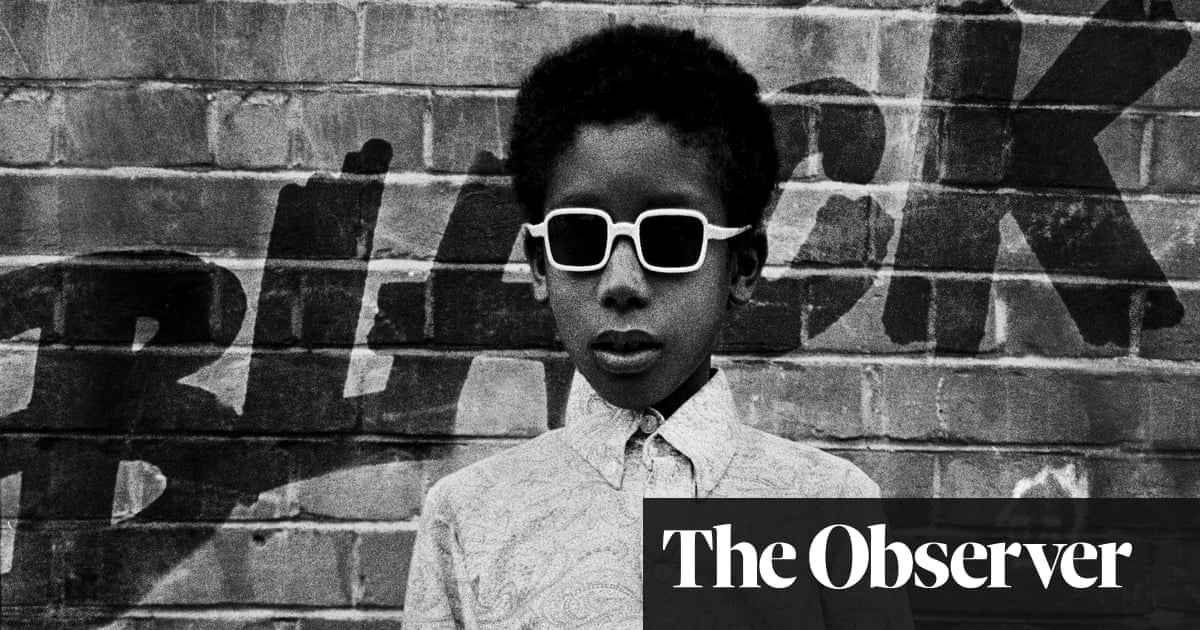 The British photographer Dennis Morris took this picture in the East End of London in 1975, when he was just 15 years old. At that time Morris would spend most of his afternoons wandering the local neighbourhood, looking for subjects, inspired by his street-photographer heroes, Henri Cartier-Bresson and Don McCullin. He spotted the boy in sunglasses standing beside graffiti for the local reggae band Black Slate (who later had chart success with the Rastafarian anthem, Amigo). "I just came across this kid, looking super-cool," he recalls, "his stance was cool, too, and he knew it." The picture is included in an exhibition from Morris's unique 1970s archive, Colored Black, that opened in Paris last week.
Morris had become obsessed with photography from the age of nine. He had been part of a church choir in Hackney that was sponsored by Donald Paterson, a manufacturer and inventor of photographic equipment, and some of the boys also got involved in a photographic club that Paterson created. Morris remembers the afternoon that he first watched an image develop in the club's dark room – "magic!" – and saw his vocation appear before his eyes. He first funded his practice by taking pictures of local families' kids and weddings. "I was good and very cheap," he says, "[but] my family were not supportive one little bit. I came from a lower than working-class West Indian family and the idea was you went to work as soon as you left school."
It was Paterson who, through the church, persuaded Morris's mother to indulge her son's gift. The year before Morris took this picture, he had bunked off school to photograph Bob Marley at a studio door. So impressed was the singer that he invited the precocious teenage photographer to join him and the Wailers on tour, kickstarting a 50-year career.