Jannik Sinner Stages Impressive Comeback To Win Long After 2 AM At Paris Masters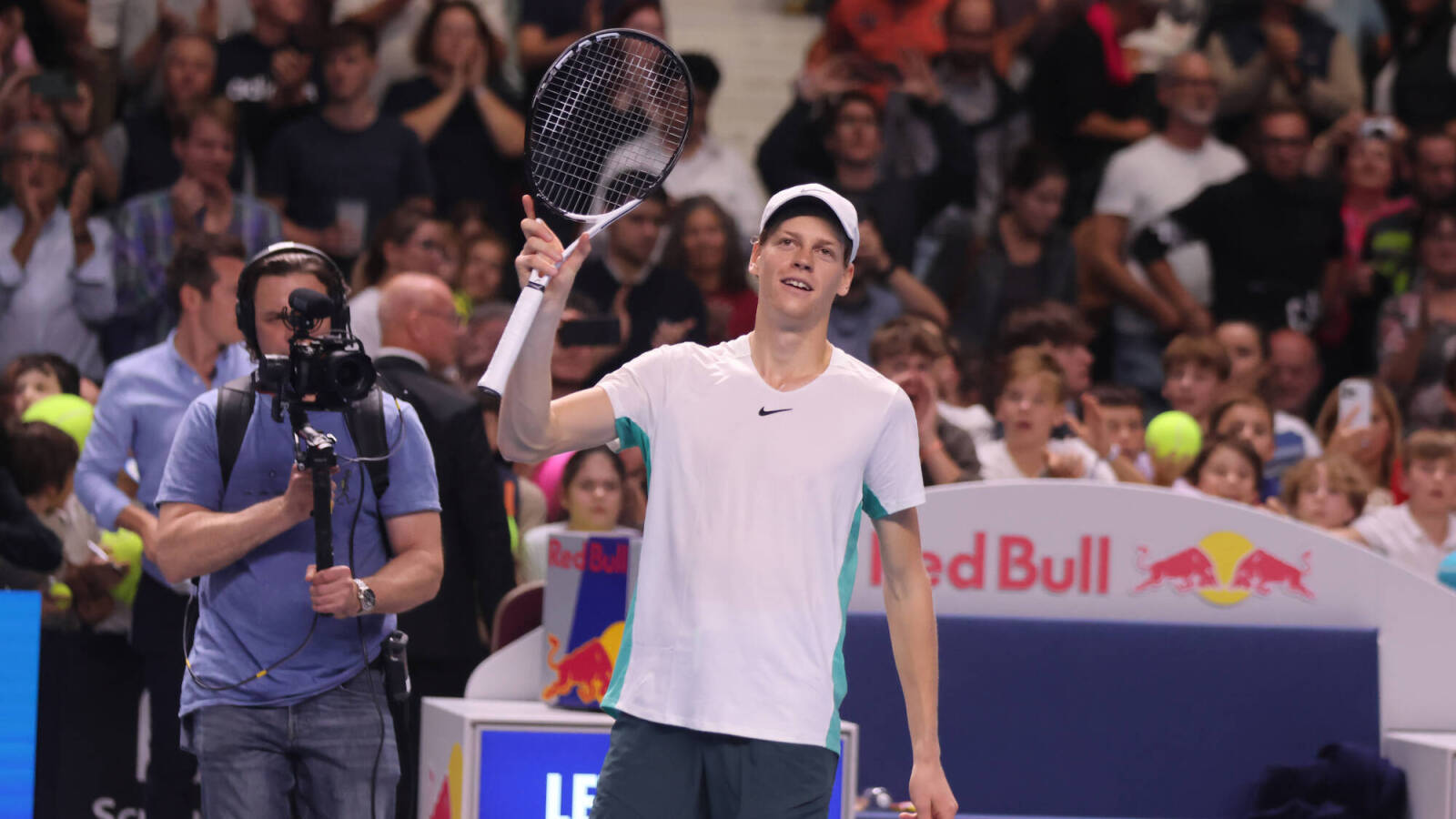 Late finishes are the theme in Paris, as yet another match finished well after midnight, seeing Jannik Sinner beat Mackenzie McDonald .
The American can be tricky to beat because he's just very solid. Nothing jumps out with him, but he's solid with the serve, the forehand, the backhand, and he'll beat you if you give him the chance. Jannik Sinner had to be really careful for much of this match as McDonald was giving him his all.
The American surprisingly took the opening set in a rather close tiebreak where he outplayed Sinner. He had more winners and fewer errors and just served better. The players traded breaks earlier in the set as Sinner broke at 4-4 but failed to serve it out.
Sinner has been in really good shape lately playing some amazing tennis. After all, he won the Vienna Open last week so he arrived in Paris red-hot. Probably a bit tired too. In any case, McDonald put up a good fight in the second set as well.
Sinner had some early break points, and after failing to use them, his opponent settled nicely. We saw nothing special from either side until 5-5 when Sinner finally broke through. He finished it off with a solid service game, forcing a decider.
The decider was very different than the match up until that point. It was an easy cruise for Sinner who smashed McDonald easily. It was by far the weakest set from the American who didn't serve well and as you can imagine that was a huge problem.
Ultimately, it was a really solid win for Sinner in very difficult circumstances. The last thing he needed was a late finish like this after the long week in Vienna, but he handled it well. The final score was 6-7(6) 7-5 6-1 as he set up a clash with de Minaur in the next round.