GOP Rep. Byron Donalds Says More Black People Want Trump Back. What Is He Talking About?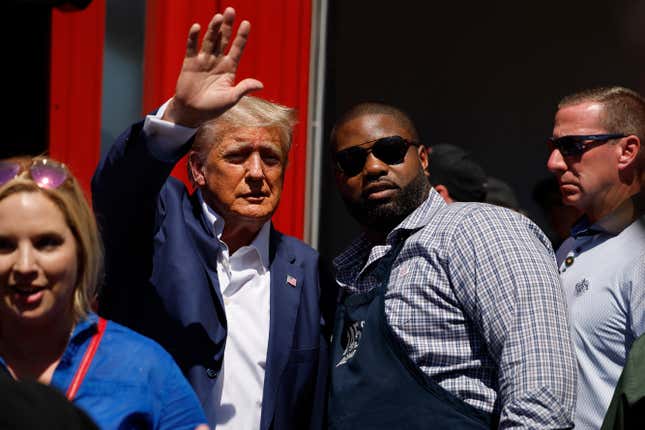 Apparently "more and more Black Americans" are hankering for former President Donald Trump's presidency. At least, that's if you believe Republican Congressman Byron Donalds.
Can Donald Trump Serve As President From Prison?
During an interview with Fox News' Maria Bartiromo, Representative Donalds was asked about African American support for the former President. "Oh it's growing, I can tell you that right now," said Rep. Donalds. "Because, at the end of the day, our economy is struggling. That's hurting every segment of America, including Black America. More and more Black Americans say we gotta have Trump back."
While Trump appears to have increased his support among Black voters, there's no evidence that Black Americans are flocking to Republicans or Donald Trump for that matter.
The former reality star and his supporters like Donalds, have claimed Black voters have rapidly moved over to Trump since his indictment. Trump even told Hugh Hewitt that his poll numbers among Black Americans went up four and five times since his mug shot was released.
The idea that Black Americans would overwhelmingly support Trump just because he got arrested is pretty ludicrous, and also not borne out by the polls. CNN found a very small margin of difference between polls taken before and after Trump's mugshot. They found nothing like four to five times increase in support that Trump bragged about.
Donalds, a Black Republican, pushing the idea that Black people love Trump now obviously works in his favor. Democrats certainly should be concerned about any shifts towards Trump among Black voters. Black voters not turning out for Democrats in 2024 in large numbers would be disastrous for their political ambitions. But there's no evidence that Trump is suddenly a welcome guest at the average Black cookout.