Friends Of Shanquella Robinson Face Lawsuit From Family In The Wake Of Her Death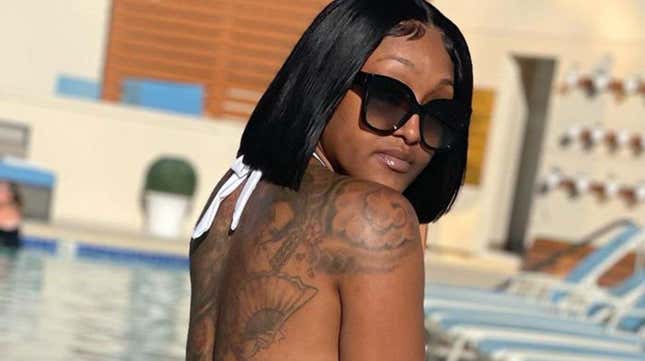 Earlier this week, it was announced that the family of the late Shanquella Robinson will be filing a lawsuit against the friends she traveled to Mexico with last year.
Small Town Horror Story: The Mysterious Death of Shanquella Robinson
During the trip, Robinson mysteriously died which left her relatives—and the world—wanting answers.
"The lawsuit will be against the six travel mates including the three who lied by omission by failing to disclose that someone had been beating Shanquella prior to her death," the family's lawyer Sue-Ann Robinson told Newsweek.
On October 29, 2022, the 25-year-old died while vacationing with the group in San José del Cabo, located on the southern tip of Mexico's Baja California peninsula.
Those who traveled with Shanquella first said that she died of alcohol poisoning. However, an autopsy report revealed that she died from a "severe spinal cord injury and atlas luxation."
Shortly after her death, a video began making its rounds on social media that would show a woman—who was identified as Shanquella by her family—being violently attacked by another woman.
In the clip, someone can be heard saying: "Quella, can you at least fight back?" This sparked outrage, with folks calling for justice to be served. The woman fighting Robinson returned to the U.S. after the trip and has shut down all of her social media.
Sue-Ann Robinson stated that the law firm she's employed at "will be filing a civil lawsuit on behalf of the family."
Following an investigation by the FBI and Mexican authorities that didn't result in any arrests, Sue-Ann said that the family is "tired, weary, heartbroken and missing Shanquella but motivated by her legacy to keep moving forward on the path to her justice."
Sue-Ann Robinson also went to Mexico and has spoken directly Mexican authorities. However, she has not disclosed when the civil action will take place.