A crypto firm sent a disability worker $10m by mistake. Months later she was arrested at an Australian airport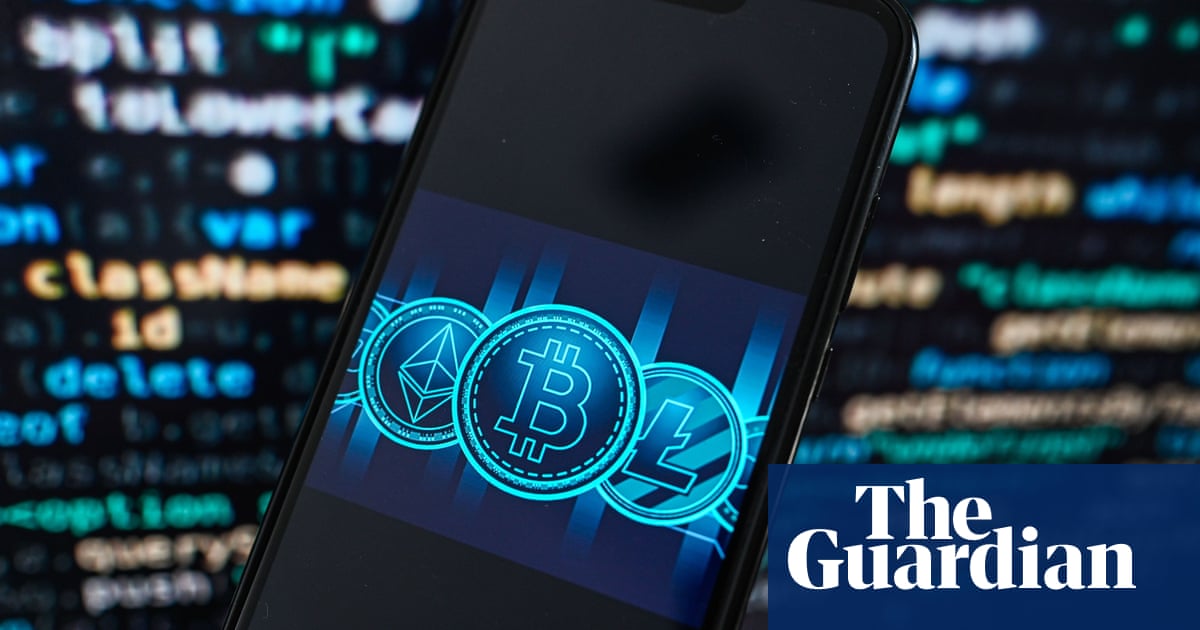 Thevamanogari Manivel had a one-way ticket to Malaysia and close to $11,000 in cash when police arrested her attempting to board a plane at Melbourne airport in March 2022.
Almost a year earlier, Crypto.com accidentally transferred more than $10m into the 41-year-old disability support worker's Commonwealth Bank account. The cryptocurrency exchange had not picked up the error at the time – and only noticed seven months later during an audit.
This month, Manivel was sentenced after pleading guilty to recklessly dealing with the proceeds of crime. She received an 18-month community corrections order with six months' intensive compliance and unpaid community work, on top of the 209 days spent in custody already.
Crypto.com made global news last year when its multi-million dollar mistake was revealed in court documents as it tried to freeze Manivel's assets. It came at a time when the cryptocurrency market was already facing uncertainty and just months before the highly publicised collapse of rival FTX.
Manivel had arrived in Australia in 2015 from Malaysia after she left what a court described as a controlling relationship with her husband.
Her plan was to bring her three children to the country once she had settled and secured employment. She initially arrived in Hay in New South Wales.
Manivel realised she would need financial stability to bring the children over to be educated. She worked as a motel cleaner, as a cashier in a supermarket, in irrigation on a cotton farm and as a disability care worker. She also went to Tafe to earn a certificate in aged care and pathology.m.
In 2018 she brought over her eldest daughter and in 2020 she met Jatinder Singh, who became her partner and who had an interest in cryptocurrency investment.
That year Singh signed up for an account on Crypto.com, but used Manivel's bank account to transfer money in exchange for cryptocurrency. Crypto.com rejected the payment because the bank account name didn't match the Crypto.com account name.
An Excel spreadsheet and a multi-million dollar mistake
The Victorian county court heard last year that the Bulgaria-based worker who processed the refund accidentally entered the account number in the refund field in an Excel spreadsheet.
What should have been a $100 refund became a $10.47m transfer into Manivel's account.
Singh discovered the overpayment the following day, the court heard, and told Manivel to transfer the funds to a joint Westpac account, which they did for a majority of the money in both cash and cheque.
In the time between when the money was transferred and when Manivel was arrested, four houses, vehicles, art and furniture had been bought, and $4m was transferred to an account in Malaysia.
An audit by Crypto.com in December 2021 discovered the error and the company then began chasing Commonwealth Bank for the funds.
The Commonwealth Bank contacted Manivel multiple times in January 2022 seeking the return of the money, during which time the $4m was transferred overseas. Manivel later told police she thought these attempted communications were scam attempts, and when she spoke to the bank she was told it was probably a scam. She also told police that Singh had claimed he won the money through a Crypto.com competition.
After her arrest, Manivel was held in custody for 209 days until October last year.
Judge Martine Marich said in her sentencing remarks that the money had been recovered, and there was no sinister intent proven up to the point where the Commonwealth Bank informed her of the error.
"At this point though your behaviour turns cynical and was motivated by self interest," Marich said. "It represented a shortcut to the financial goal that you had previously endeavoured to pursue through your sheer hard work."
Marich noted that the proceedings had added uncertainty to Manivel's visa process. She is now undertaking a bachelor in science.
Singh was charged with theft and is due to face plea hearing on 23 October.
A luxury, five-bedroom Craigieburn property in Victoria, which was bought using the money for $1.35m in February 2022, was sold in December that year for $1.27m. The Daily Mail reported before its sale that the property was empty and was overgrown with weeds, suggesting no one lived there.
Crypto.com declined to comment on the case. The company told Guardian Australia in a statement that it had changed its practices since the error occurred.
"Like any company operating in financial services, we are constantly advancing and evolving our internal processes to ensure the highest levels of security and compliance," a spokesperson said. "This includes updates to our refund and withdrawal systems following this incident."