The House Chaos Continues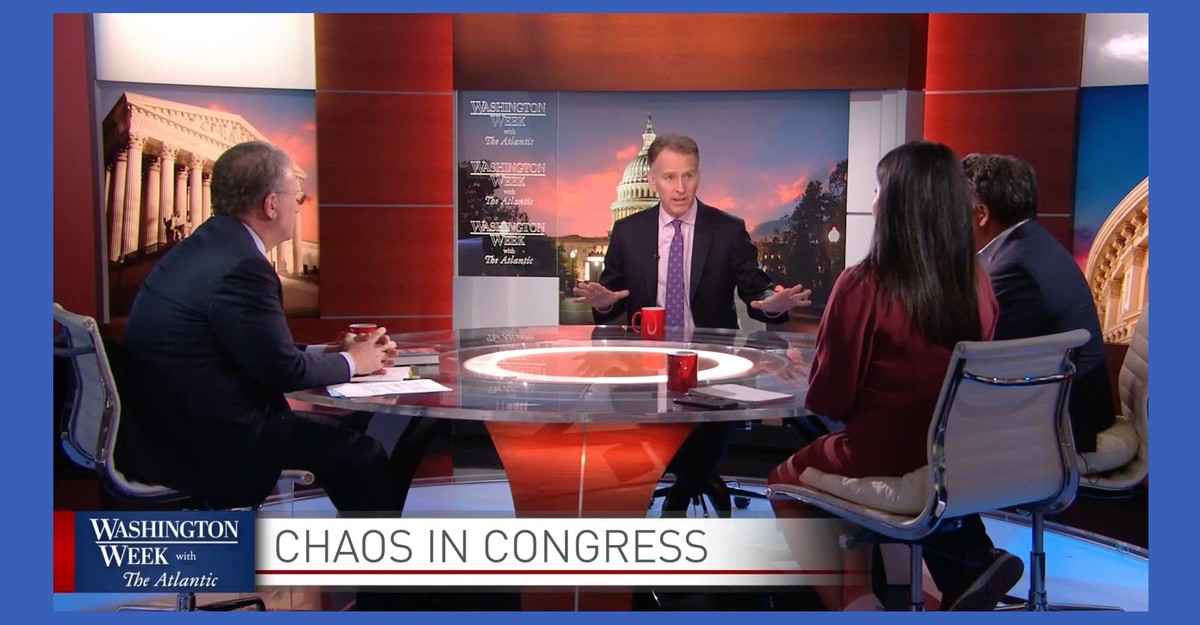 September 23, 2023, 4:18 PM ET
Editor's Note:
Washington Week with The Atlantic is a partnership between NewsHour Productions, WETA, and The Atlantic airing every Friday on PBS stations nationwide. Check your local listings or watch full episodes here.
House Republicans have been fighting among themselves over the federal budget as a possible government shutdown looms. In the midst of this, Ukrainian President Volodymyr Zelensky visited Capitol Hill this week to appeal to Congress for crucial weapons and support, which has also been met with some GOP resistance.
And, with days until the chairman of the Joint Chiefs of Staff, General Mark Milley, retires, the Senate overcame GOP Senator Tommy Tuberville's months-long delay on military promotions and confirmed General Charles Q. Brown Jr. to fill the U.S. military's top job.
Joining the editor in chief of The Atlantic and moderator, Jeffrey Goldberg, this week to discuss these topics and more: Steve Inskeep, the host of Morning Edition on NPR and the author of Differ We Must: How Lincoln Succeeded in a Divided America; Manu Raju, the chief congressional correspondent and host of Inside Politics With Manu Raju on CNN; and Vivian Salama, a reporter at The Wall Street Journal.