Why Are Cops Constantly Pulling Over Black Drivers in Beverly Hills?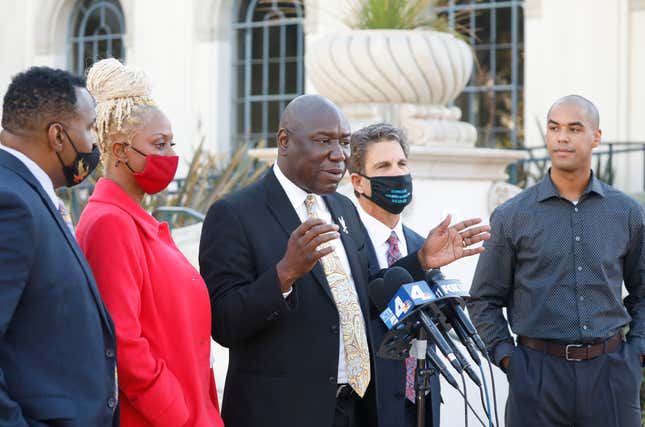 It probably won't surprise anyone (Black) to hear that police in the wealthy community of Beverly Hills aren't the friendliest to Black people. But the allegations in this new lawsuit still might surprise (and horrify) you.
Small Town Horror: The Story Of A Deadly Amusement Park Ride
The lawsuit is accusing Beverly Hills law enforcement officers of racially profiling nearly 1,100 Black drivers during traffic stops. The case is being spearheaded by civil rights Attorney Ben Crump, who called the stops "racial profiling 101."
According to Crump, from August 2019 to August 2021, 1,088 Black people were arrested by the Beverly Hills Police Department. However, only two of those arrests resulted in convictions. What's more, he says that 90% of the people arrested by the "Rodeo Drive Task Force" were Black, even though Black Americans make up only 1.5% of the population.
This is a dog whistle saying, 'We don't welcome Black people in Beverly Hills.' This is wrong, and they MUST be held accountable!" wrote Crump on X (formerly Twitter).
The city is denying that racial profiling is taking place. "The City of Beverly Hills is an international destination that always welcomes visitors from across the country and around the world," they wrote in a statement to NBC News. "The role of the Beverly Hills Police Department is to enforce the law, regardless of race."
Despite the city's protestations, Crump and his team are pushing forward with the lawsuit. In total, the aggrieved parties are asking for $500 million.