It's Official: The New Face of British Vogue is a Black Woman
In the midst of the 2023 London Fashion Week, the much-anticipated news of the newest editor of British Vogue was announced on September 18. UK-born Chioma Nnadi, the current editor of U.S. Vogue.com and the cohost of the magazine's podcast, The Run-Through, will be British Vogue's newest boss. She will be the first Black woman to hold the prestigious title.
Kanye West Needs To Stop Bullying Black Women
The current editor of British Vogue, Edward Enninful, announced in June that he would be stepping down after only six years of holding the position, in order to take on an advisory role at Condé Nast. He was the first male and first Black person to hold the British Vogue editor-in-chief position.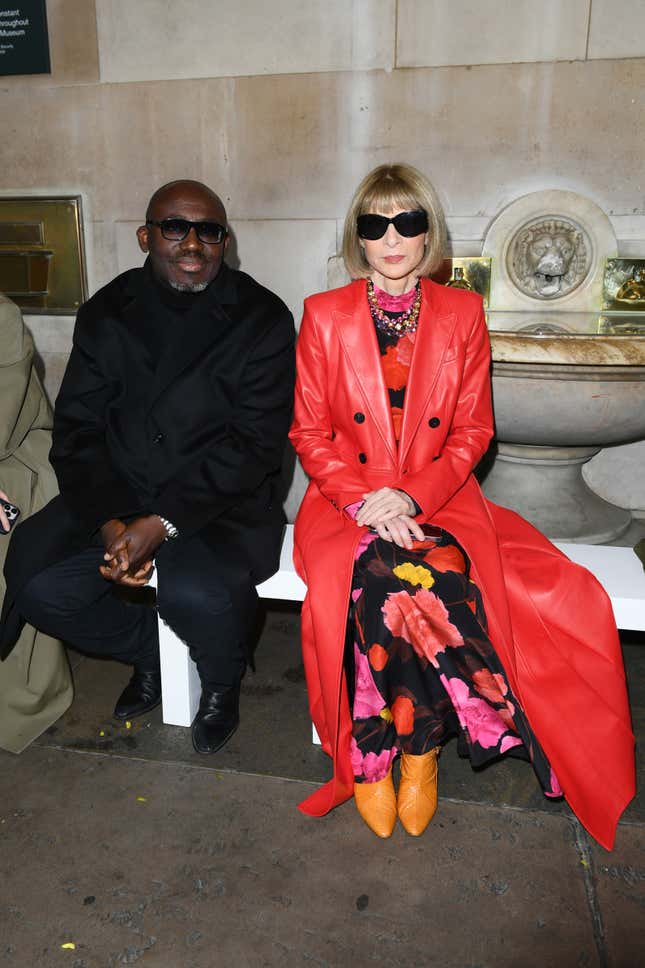 Nnadi has earned the respect of one of the most feared Vogue figures, Anna Wintour. Some of her biggest U.S. Vogue stories have been about Erykah Badu, Michaela Coel, Rihanna's May 2022 pregnancy cover, and many others highlighting Black fashion. Wintour believes that Nnadi brings the future to the magazine, releasing a statement to The Guardian that reads, "I can't think of a more worthy person to follow in his footsteps than Chioma, who has proven herself adept at speaking to our digital audience and has found ways to extend Vogue's reach, authority, and influence across all of our platforms. She is passionate about fashion, music and culture, and I couldn't be happier that she will be leading our editorial and creative teams in London."
Enninful is known for his editorial expertise and for boosting the diversity of the magazine, bringing more opportunities for Black people to be featured, such as Rihanna, Beyoncé, and Oprah Winfrey. He also commissioned the first Black photographer to shoot the cover of the magazine in its over 100-year history. Which leaves us to wonder, what's the next exciting thing that Nnadi can do for the magazine?
In an interview with The Guardian, she expressed her excitement for the new role, "As someone who was born and raised in London, the energy of the city—its boundary-pushing style and creative scene—has shaped the way I look at the world. Now, more than ever, it feels like a moment to look beyond borders while also celebrating the broad scope of what it means to be British. I'm looking forward to engaging a loyal and inspired digital community that is energised by our access, point of view, and storytelling."